Emerald Green Arborvitae hedges are shown right after planting at 10" spacing
One of the most common questions we hear about our hedges is this: "How does that work when you space the plants 10 inches apart? Don't they get too close?"
This is certainly a valid question, especially when you consider that typically recommended spacing when planting a hedge is 2-3' between plants. It is a question of genetic potential vs environmental and cultural conditions and limitations.
Our growing system was pioneered in the Netherlands at a nursery called QuickHedge where they have been practising this 10" spacing for over 20 years with phenomenal success. Just as you can maintain a Zelkova, trident maple, or Japanese pine in a bonsai pot for 200 years, a hedge that is planted closely together from a young age can be easily maintained at any height desired over time.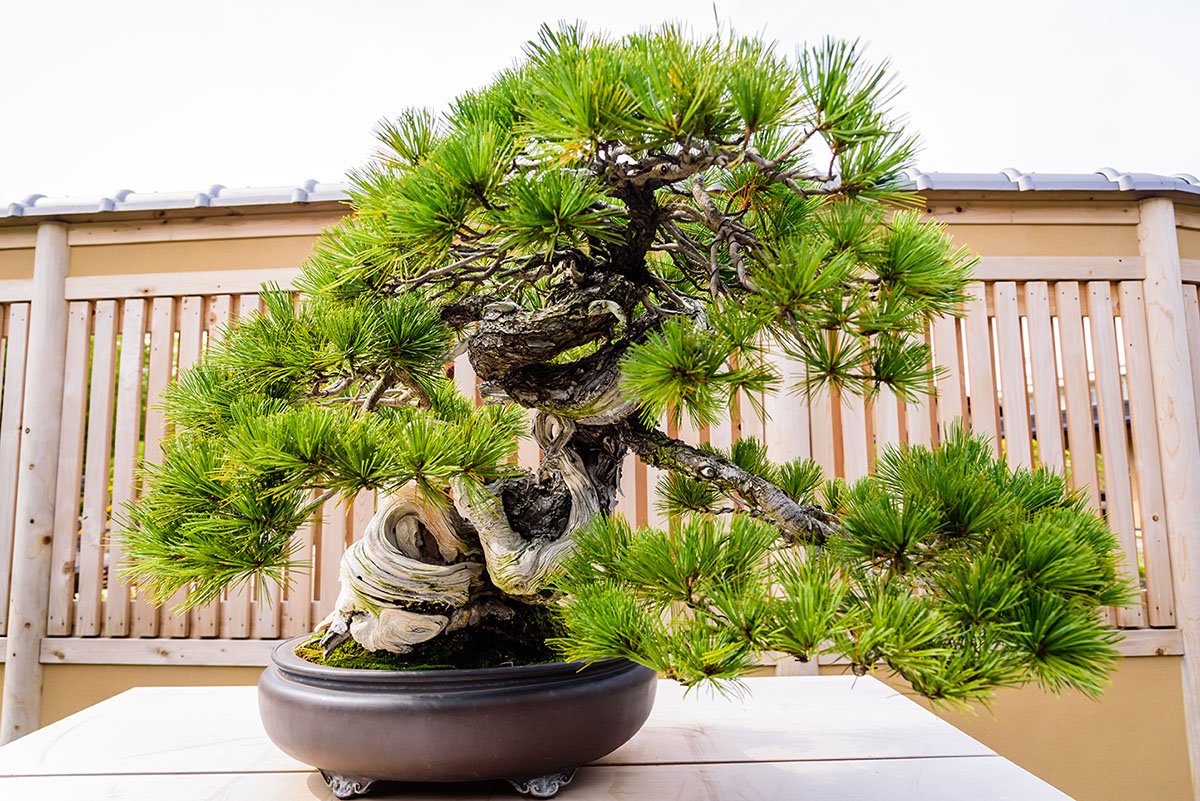 Trees that are hundreds of years old can be kept in very small pots as bonsai by pruning repeatedly. The same principle applies to hedges.
When the individual plants are placed closely together in the ground, they share the same root volume and compete for the same water and nutrients. This causes their growth rate to slow over time as the water and nutrients become limited, and it reduces their overall height compared to the same variety planted in an open field. Because they've been growing together from a young age, they stay green from edge to edge and on the ends since we prune between the units to allow light to penetrate to the middle.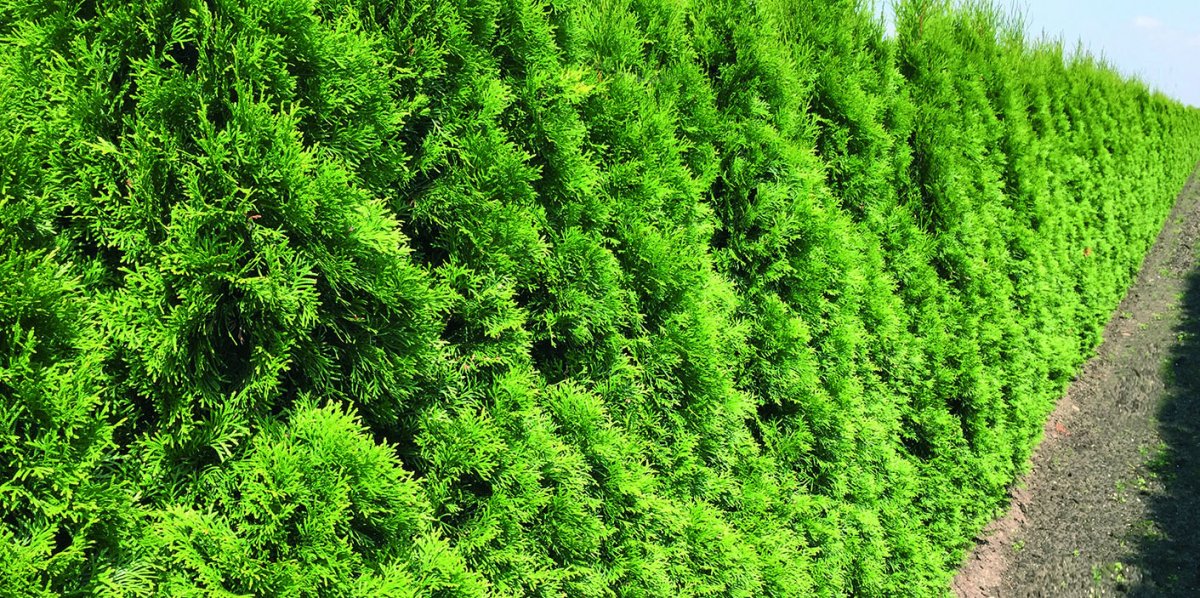 Emerald Green Arborvitae InstantHedge at the mature size, 6 years after planting with 10-inch spacing. At hedge installation, the units are designed to be planted end-to-end to maintain the 10-inch spacing.
By comparison, if you plant large trees and transplant them too closely together, they'll shade each other out in the portions which don't receive sun or which touch each other. You do not have those issues with InstantHedge.

A single specimen of European beech grows very large without pruning, but the old beech hedge shown on the right has been kept much smaller with pruning over the years and is thriving despite being grown close together in a hedge.
Particularly with slower-growing varieties like Yew hedge and European Beech (Fagus Sylvatica), the spacing will cause no issues as they age. With fast-growing types like English Laurel, you can prune out some of the larger limbs if desired to create more space within the canopy. However, this shouldn't be necessary for at least 10 years after planting.
There are hedges in Europe that are hundreds of years old and still thriving in the same footprint. An InstantHedge will last for decades when maintained properly with regular pruning, water, and nutrition.