The InstantHedge family of hedges is available in three convenient size options, with multiple packaging choices to suit your needs. Our smallest option, the 18" boxwood hedge, is easy for one person to maneuver alone for a low hedge or knot garden. Our 3-4' hedges are the perfect mid-size option for creating garden "rooms" or hedges you want to see over. The 5-6' hedges are unparalleled for instant privacy or a dramatic backdrop for your landscape.
5-6' INSTANTHEDGE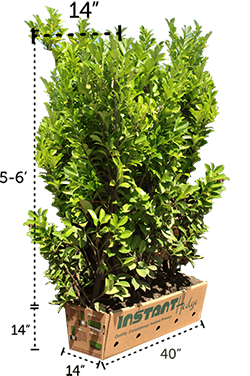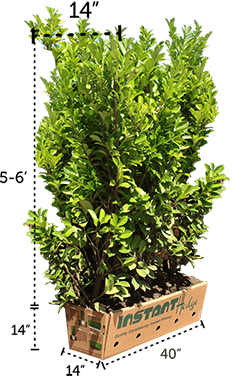 4 plants per 40" long unit

40 inches long x 14 inches thick

5-6 feet tall, top of soil to top of plant

Root ball 11 inches deep, 12 inches wide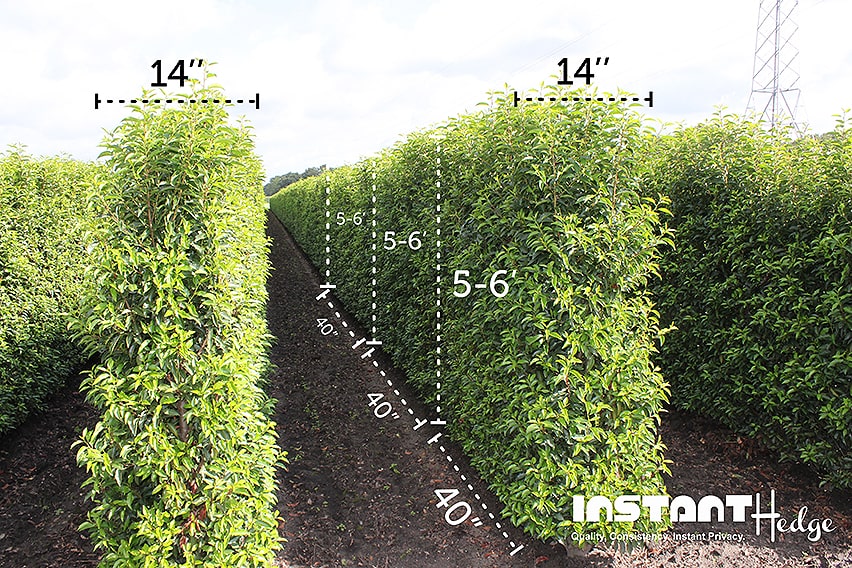 Dimensions of a 5-6' InstantHedge growing in the field, ready to harvest.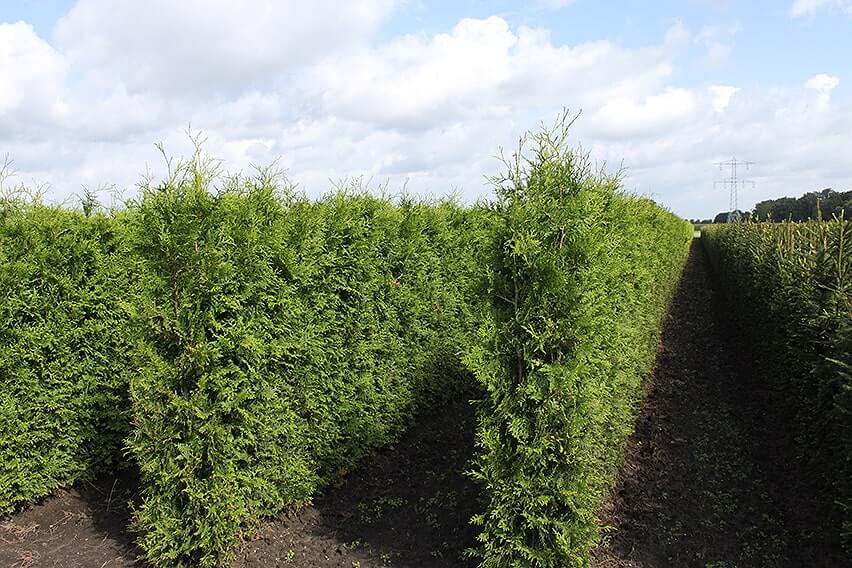 Miles of 5-6' InstantHedges, ready to be harvested from the field.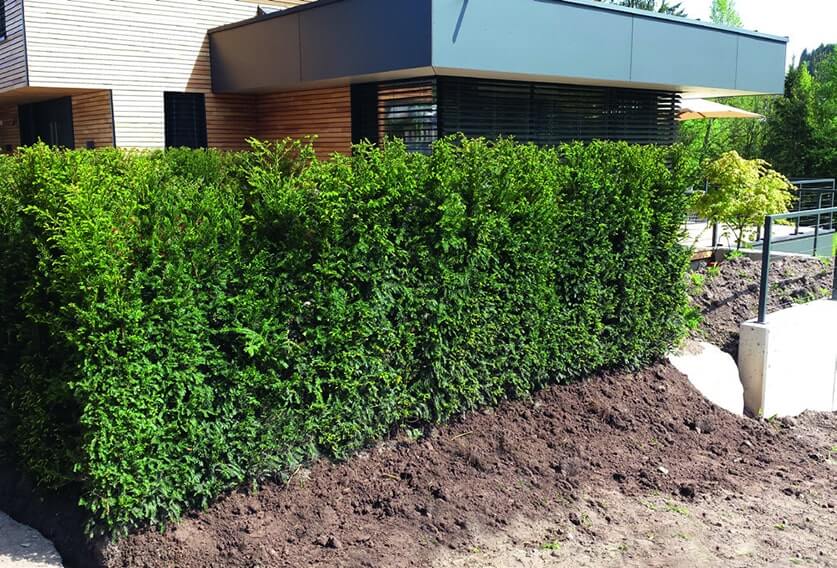 This 6' yew hedge provides instant privacy immediately after installation.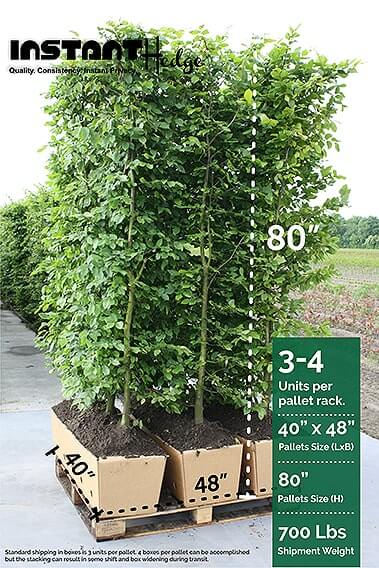 5-6' InstantHedge units ship 3 per pallet in cardboard or cedar, and 4 per pallet in fabric bags.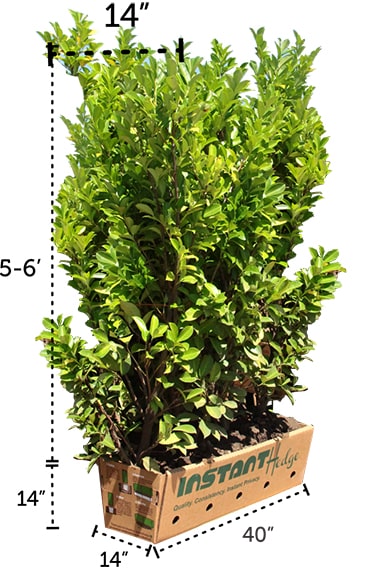 Dimensions of one harvested 5-6' InstantHedge unit in a cardboard box.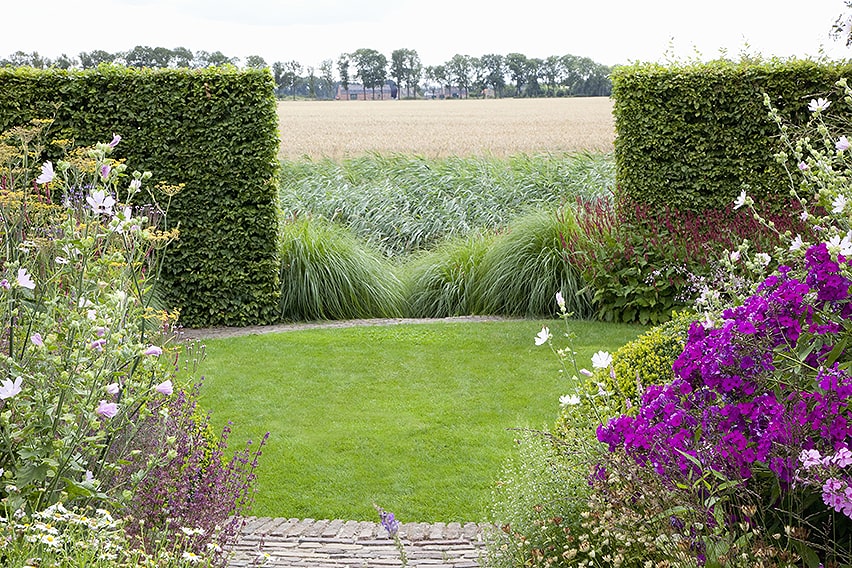 This 5-6' beech hedge provides privacy to the garden with a view of the surrounding fields.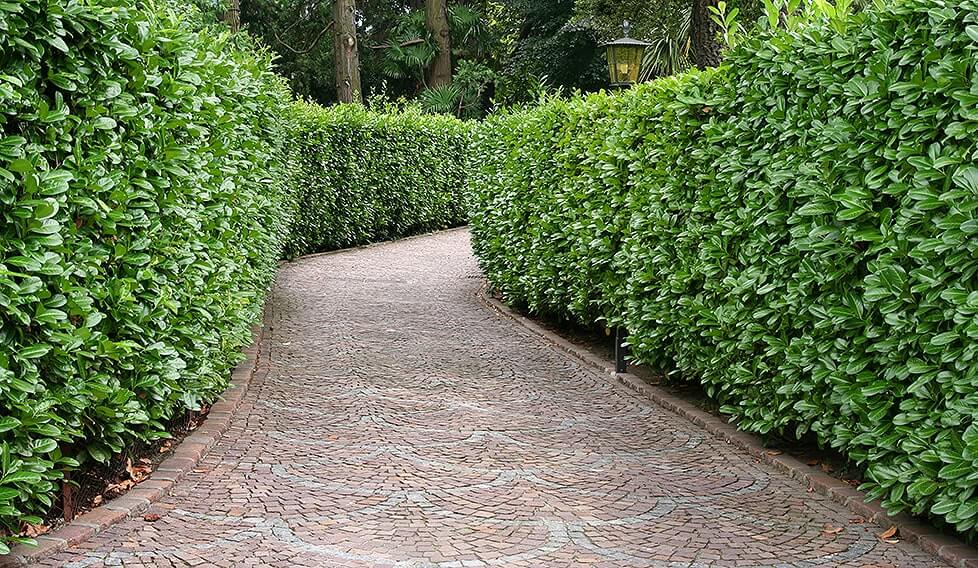 Driveways gain elegance and drama when lined with tall hedges.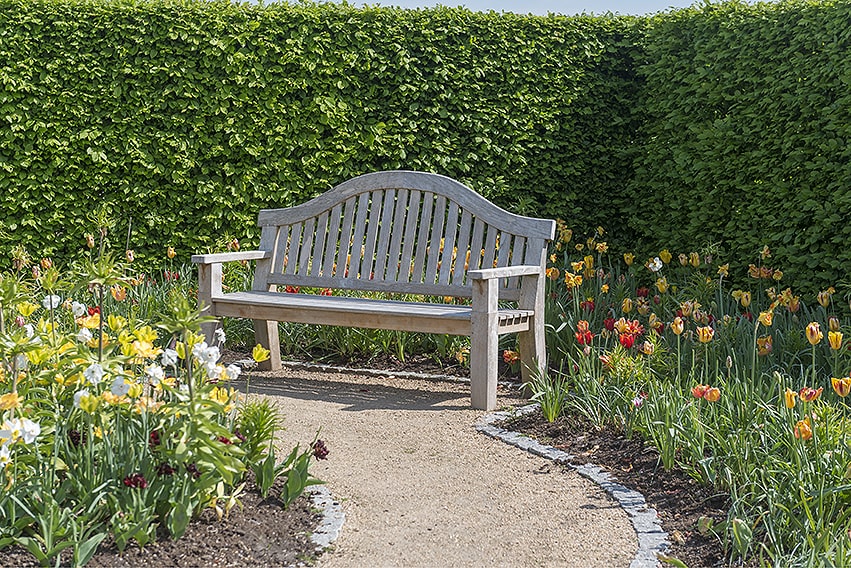 Peace and quiet in any garden space are easy to achieve with a 5-6' hedge.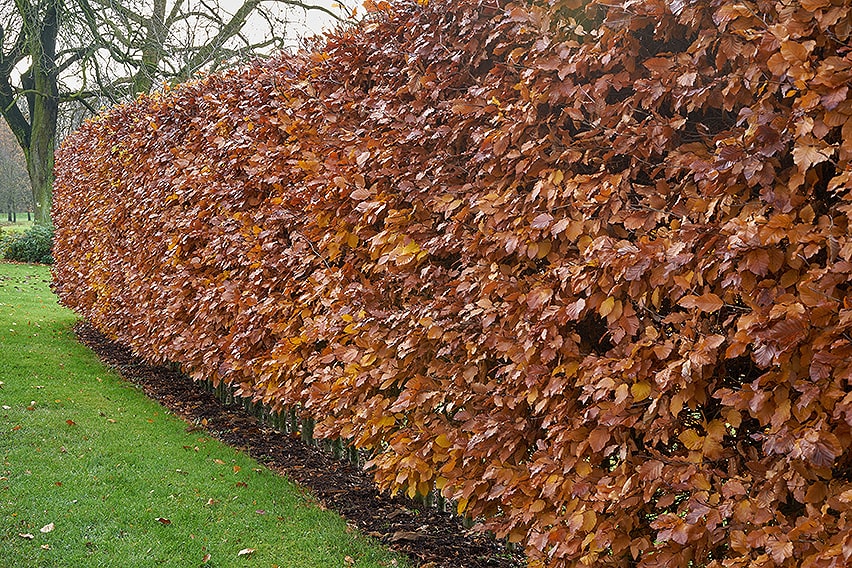 Deciduous hedges like this beech hedge provide seasonal interest as well as privacy.
Line paths and hide fences with 5-6' tall privacy hedges.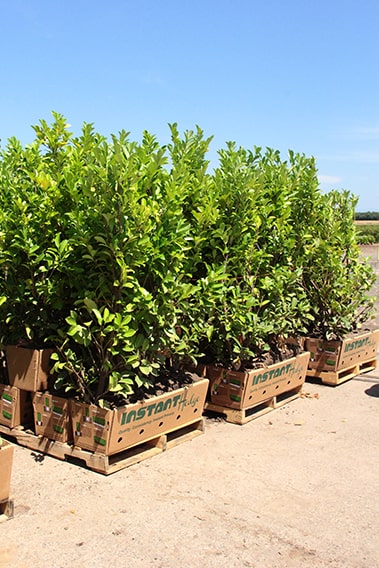 5-6' tall English Laurel InstantHedge units harvested and ready to ship.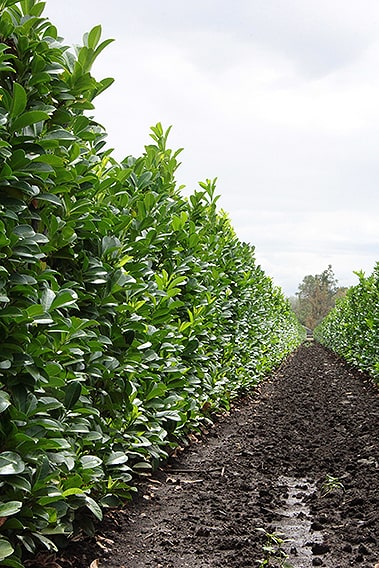 A 5-6' tall crop of English Laurel InstantHedge growing in the field.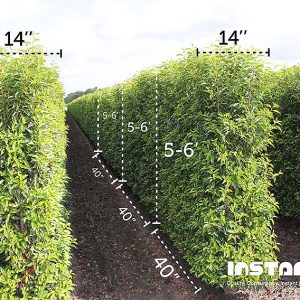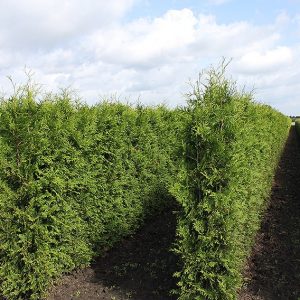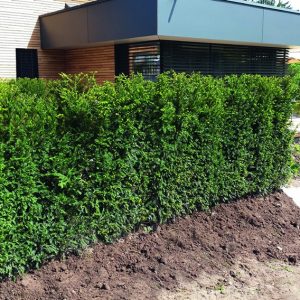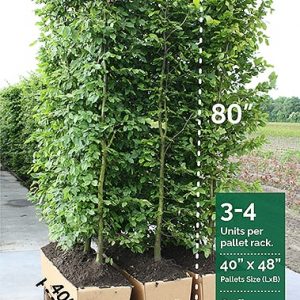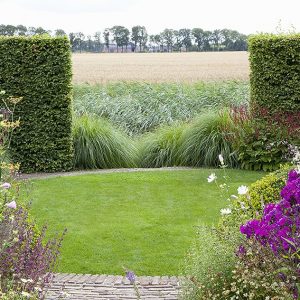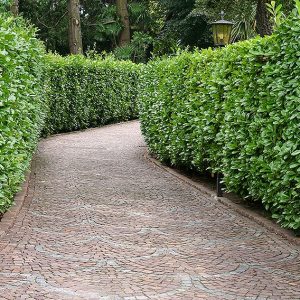 3-4' InstantHedge