Check Availability
An American Arborvitae scientifically known as Thuja occidentalis hedge stays dark green year round and holds its feathery needles throughout the winter. The distinctive narrow conical shape and dense foliage makes for a sturdy and visually appealing hedge.
AMERICAN ARBORVITAE QUICK GUIDE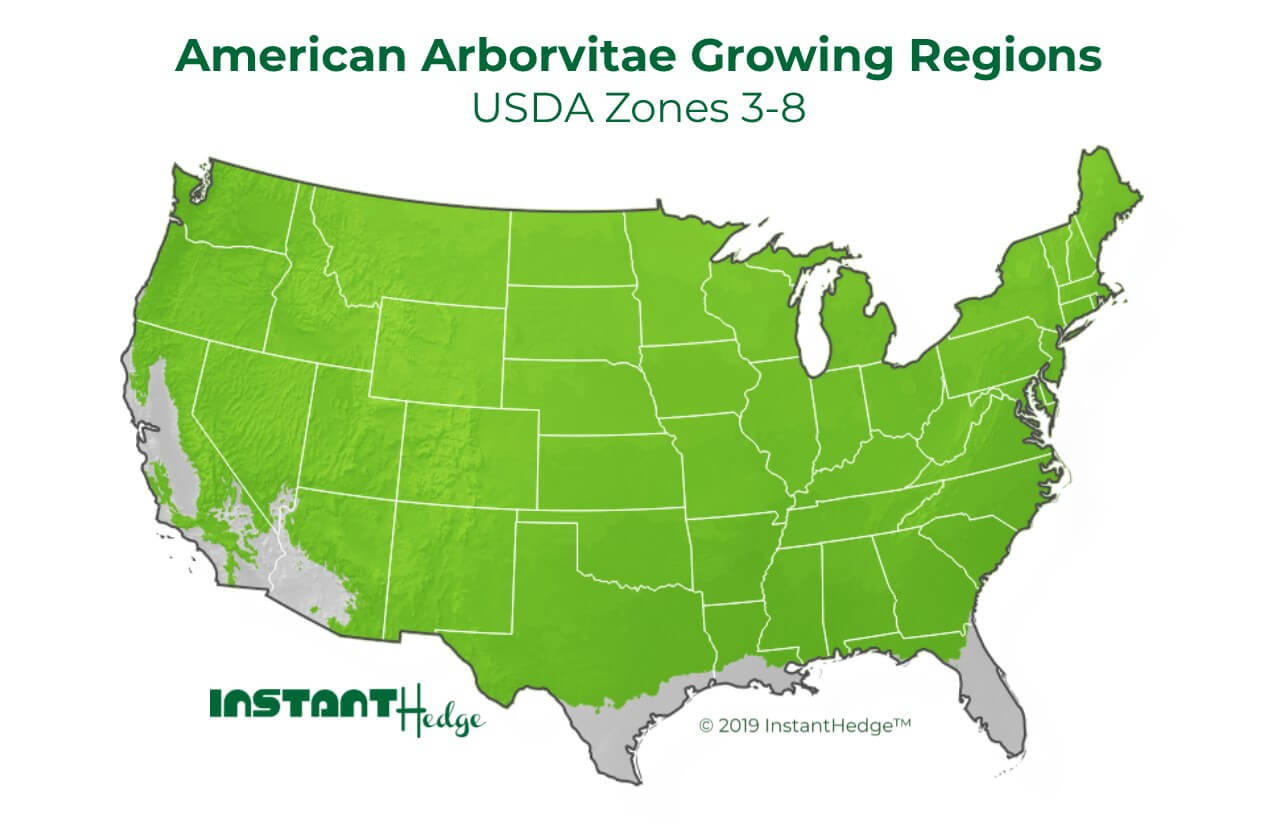 American arborvitae is tolerant to different soil types and resilient in an urban setting
The common name of arborvitae, or "tree of life", comes from the early settlers in North America who learned from Native Americans that the tree's foliage, sap, bark and twigs had medicinal properties.
The American arborvitae hedge is native to eastern regions of Canada and the United States, but has been a popular tree for ornamental uses in many regions around the world. The tree was introduced to European growers in the early 16th century.
THUJA OCCIDENTALIS DETAILS
There are a number of immediate benefits to choosing the Thuja occidentalis for your next hedge:
Makes an excellent privacy screen when planted in a tight row
Works well with a regular pruning schedule
Requires little overall maintenance
The American Arborvitae hedge needs adequate water to stay healthy and may need more than a moderate watering schedule if planted in extreme heat. For winter landscapes, American Arborvitae's dark green foliage can make a nice accent in an otherwise colorless yard and works as a great accompaniment to flowering plants during the rest of the year. For a more compact version of this plant, check out the Emerald green arborvitae hedge. We carry several other types of arborvitaes as well, and they are some of our most popular hedge types. You can also check out other different kinds of hedging plants here. Giant Arborvitae is an excellent choice for a similar but faster growing hedge.
USDA Hardiness Zones:

3 - 8

Your Hardiness Zone:

Your auto-detected zip code:

Detecting...

And your zone is:

Detecting...

Sun/Shade:

Partial Shade to Full Sun

Deer Resistance:

No

Watering Requirements:

Moderate

Growth Rate:

Moderate

Mature Size:

20' to 40'

Drought Tolerance:

Moderate

West Coast - Sunset Heat Zones:

1 - 9, 15 - 17 and 21 - 24

Pest/Disease Issues:

No major pest or disease issues. Leaf miner and spider mites, root rot and phytophthora are all possibilities.
Buy your Hedge
Every kind of Hedge imaginable, delivered.
Want to go big and Instant? Or would you rather start small? InstantHedge® now offers ways to buy hedges in all sizes and quantities.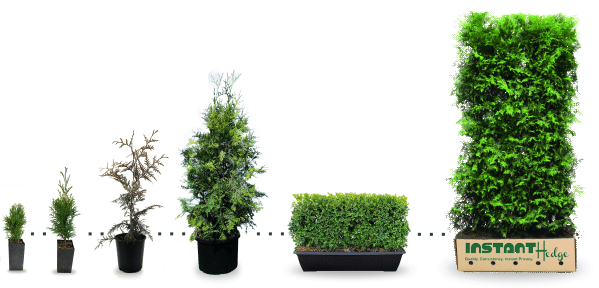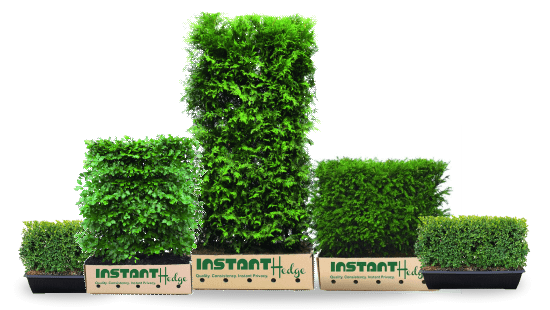 *Wholesale pricing is strictly extended to members of the green industry - including but not limited to: Landscape Companies, Garden Centers, Landscape Suppliers, and Landscape Architects.
We reserve the right to review all customer applications and eligibility for wholesale pricing.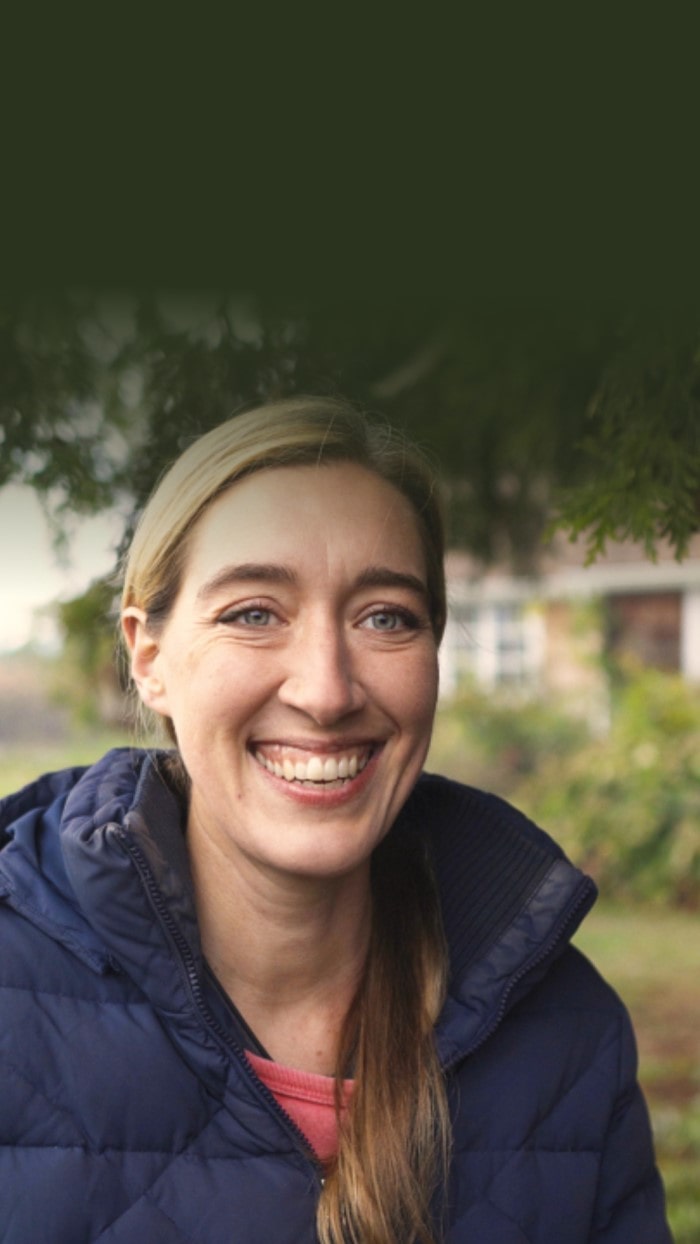 Customer Testimonial
Learn what sets us apart from the rest
Why Choose American Arborvitae?
Thuja occidentalis is hard to beat if you want an easy care privacy hedge. The tree is tolerant to all soil conditions and most climates including both hot summers and cold winters.
Planting Thuja Occidentalis-
Although American Arborvitae can be planted in any season, be careful to water thoroughly when planting in hot weather. American Arborvitae tolerates almost any soil condition, but it prefers acidic and moist soil. It grows well in partial shade to full sun.
Watering American Arborvitae
It is essential to water this hedge frequently during the first season of planting. After the first season, you will no longer have to water it as frequently, only in very hot, dry periods.
How to Prune American Arborvitae?
Prune American Arborvitae only in early summer or spring. The hedge works well with regular, light pruning to encourage bushy, dense growth.
Growth Rate-
Thuja occidentalis has a moderate growth rate. Unpruned it can reach up to 20' to 40' tall, but it can easily be kept as a hedge anywhere from 8-20′ tall. The growth rate of Thuja occidentalis depends somewhat on where it is planted, water, nutrients and light.
Hardiness Zone-
Thuja occidentalis is hardy in USDA Zones 3-8.
Why Choose InstantHedge for American Arborvitae?
If you order finished American Arborvitae hedges from InstantHedge, the hedges will arrive pre-shaped and with a vibrant root system that is ready to grow and establish. Why not start with a hedge that has already been finished by hedge experts?