Check Availability
The beautiful Portuguese Laurel hedge is a popular choice for those wanting a dense hedge that is easy to maintain. Native to the Mediterranean region, this cherry laurel excels in drier environments and those with sandier or clay-heavy soils. Prunus Lusitanica's compact growth make it ideal for a privacy screen.
PORTUGUESE LAUREL QUICK GUIDE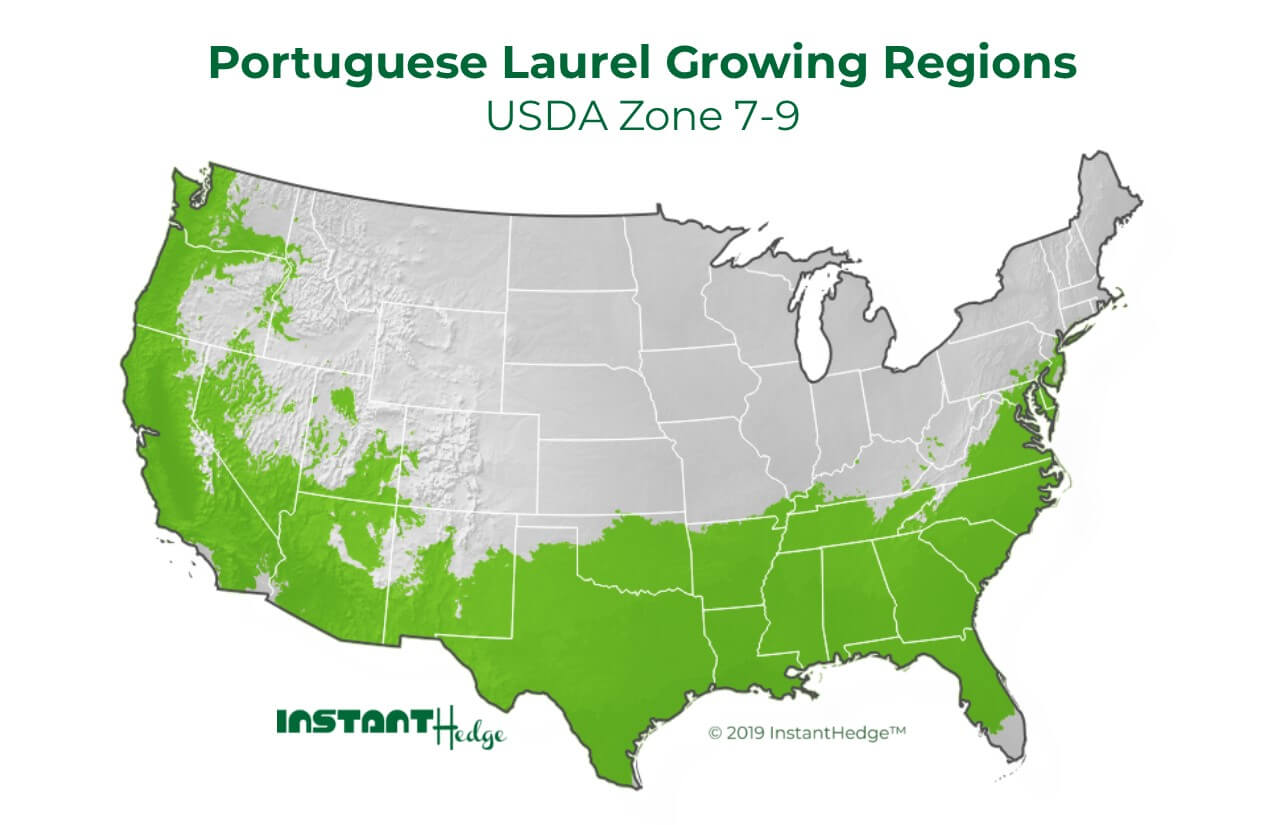 Tolerant of warm climates, drought and deer, the Portuguese Cherry Laurel is vibrant yet hardy.
The shrub thrives in many different soils, including chalk, clay, loam and sand.
The Portuguese Cherry Laurel is evergreen and looks vibrant throughout all seasons.
Bees enjoy the sweetly fragrant white flowers in late spring, and the late summer fruits are a valuable food source for birds.
With its pest resistance and adaptability to many different soil conditions, the Portuguese Cherry Laurel is easier to maintain than many other hedge varieties.
Prunus lusitanica is easy to maintain at 3-4', it can easily grow up to 10 feet or higher for a tall privacy hedge.
PRUNUS LUSITANICA DETAILS
There are a number of immediate benefits to choosing Prunus lusitanica for your next hedge:
Quite drought tolerant and requires little or no irrigation
Resistant to deer and many pests including the shot hole fungus that affects Prunus laurocerasus cherry laurels
Attractive evergreen glossy leaves and red stems
Fragrant spring flowers and fruit are a draw for bird populations
Prunus lusitanica is tolerant of a variety of soil types
It is a fast-growing shrub and has a dense habit with compact foliage, so Portuguese laurel makes a great privacy screen or windbreak
For more privacy hedge options, you can explore all our different types of hedge plants. You can also check out our other laurel hedge types: Schip laurel and English laurel.
USDA Hardiness Zones:

6b - 9

Your Hardiness Zone:

Your auto-detected zip code:

Detecting...

And your zone is:

Detecting...

Sun/Shade:

Partial Sun to Full Sun

Deer Resistance:

Yes

Watering Requirements:

Moderate

Growth Rate:

Fast

Mature Size:

10' tall and 6' wide, trimmed

Drought Tolerance:

High

West Coast - Sunset Heat Zones:

4 - 9 and 14 - 24

Pest/Disease Issues:

Susceptible to Scales and Verticillium
Buy your Hedge
Every kind of Hedge imaginable, delivered.
Want to go big and Instant? Or would you rather start small? InstantHedge® now offers ways to buy hedges in all sizes and quantities.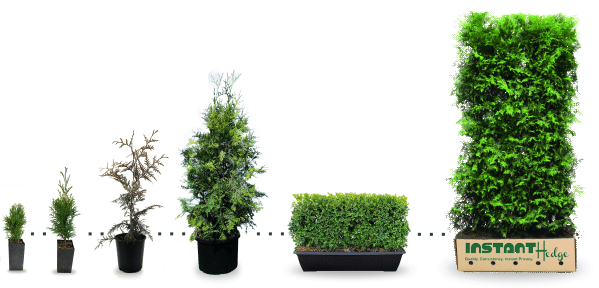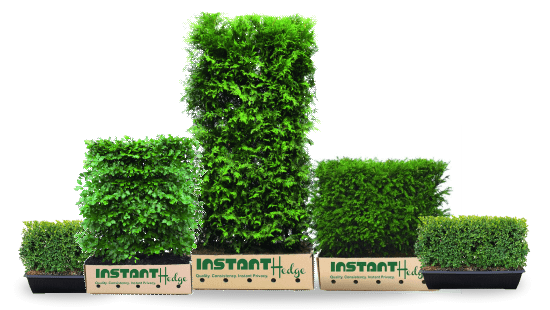 *Wholesale pricing is strictly extended to members of the green industry - including but not limited to: Landscape Companies, Garden Centers, Landscape Suppliers, and Landscape Architects.
We reserve the right to review all customer applications and eligibility for wholesale pricing.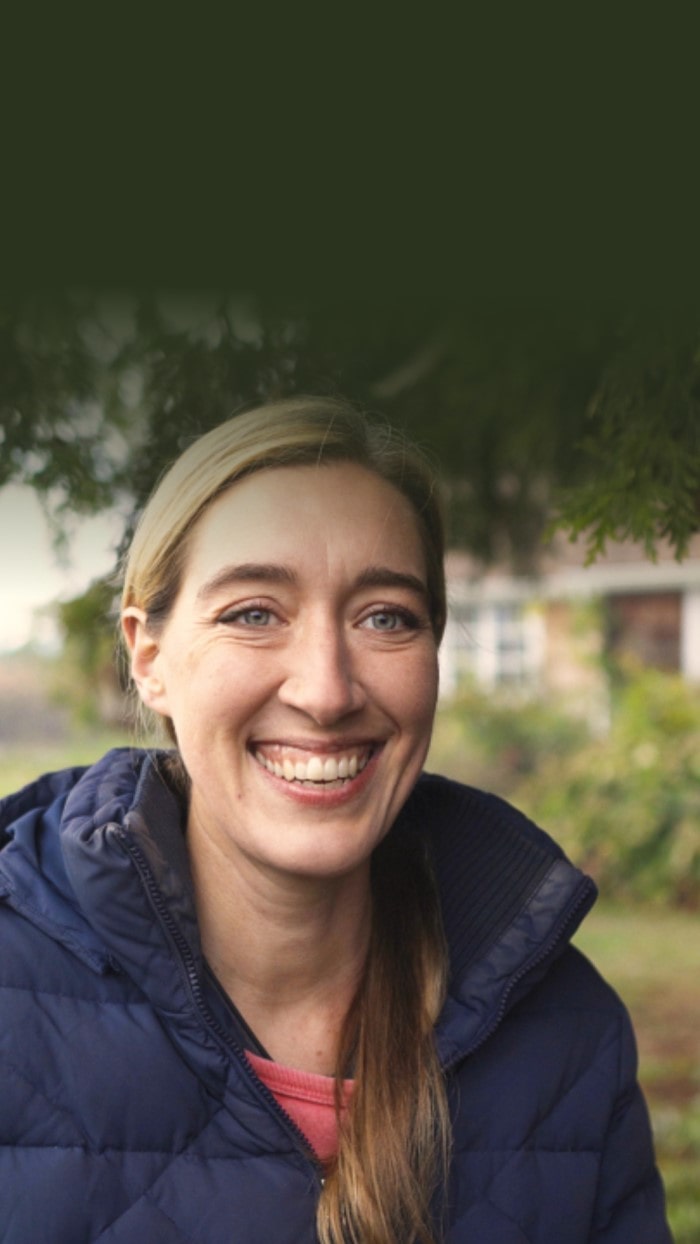 Customer Testimonial
Learn what sets us apart from the rest