Check Availability
Green Giant Arborvitae is a large, vigorous, and fast-growing hedge that thrives in heat and humidity, which makes it an especially popular hedge choice in the regions around the Southern United States. With sturdy evergreen foliage, this Arborvitae hedge looks vibrant year-round with great winter color. Thuja Green Giant is a handsome hedge choice for privacy and screening purposes.
GREEN GIANT ARBORVITAE QUICK GUIDE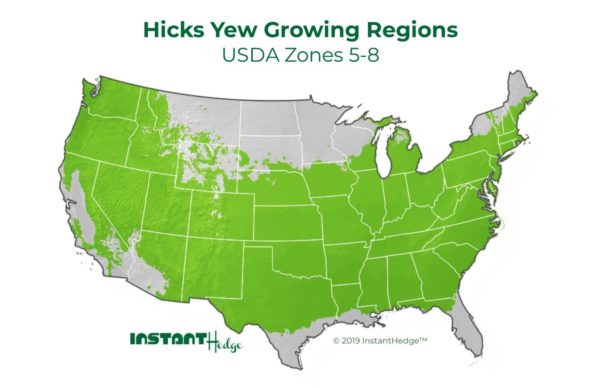 There are a number of immediate benefits to choosing & planting Thuja Green Giant for your next hedge:
Thuja Green Giant is evergreen with excellent year-round color
Tolerates a range of different soil conditions, heat, and humidity
This Arborvitae has dense growth habit that works well with casual or regular pruning
Grows very fast, making it great for privacy hedges
THUJA GREEN GIANT DETAILS
Green Giant Arborvitae is a fast-growing evergreen arborvitae hybrid that has been promoted as a disease-free substitute for other evergreens, especially in the humid Southeastern United States.
Thuja Green Giant's growth rate is at an impressively fast rate, up to 4 feet per year in the proper growing environment.
Thuja 'Green Giant' Hedge makes a dense, thick, lovely hedge with regular pruning.
Green Giant Arborvitae Hedge makes a great accent in any outdoor space with slightly upturned horizontal branching and scale-like dark evergreen foliage.
This Arborvitae hedge is durable, tall, and strong-rooted, which makes it a great solid screen or windbreak hedge with almost no disease issues.
Thuja 'Green Giant' was introduced to the United States in 1967, when the U.S. National Arboretum planted a specimen sent from a Danish botanist. It was selected for its impressive growth rate and vigor.
USDA Hardiness Zones:

5 - 8

Your Hardiness Zone:

Your auto-detected zip code:

Detecting...

And your zone is:

Detecting...

Sun/Shade:

Full Sun to Full Shade

Deer Resistance:

Some

Watering Requirements:

Weekly, or more often in extreme heat

Growth Rate:

Fast, up to 3' to 4' per year

Mature Size:

Up to 12' height and 4' width - trimmed

Drought Tolerance:

Moderate

West Coast - Sunset Heat Zones:

1 - 9 and 14 - 24

Pest/Disease Issues:

No major pest or disease issues. Bagworm and rots may occur.
Buy your Hedge
Every kind of Hedge imaginable, delivered.
Want to go big and Instant? Or would you rather start small? InstantHedge® now offers ways to buy hedges in all sizes and quantities.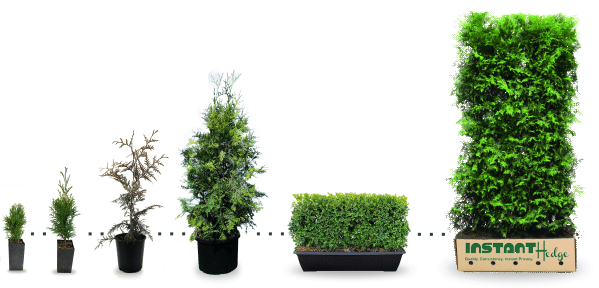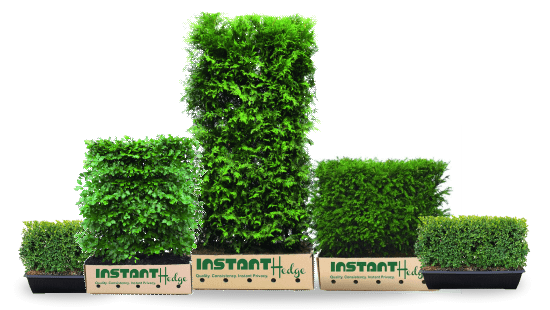 *Wholesale pricing is strictly extended to members of the green industry - including but not limited to: Landscape Companies, Garden Centers, Landscape Suppliers, and Landscape Architects.
We reserve the right to review all customer applications and eligibility for wholesale pricing.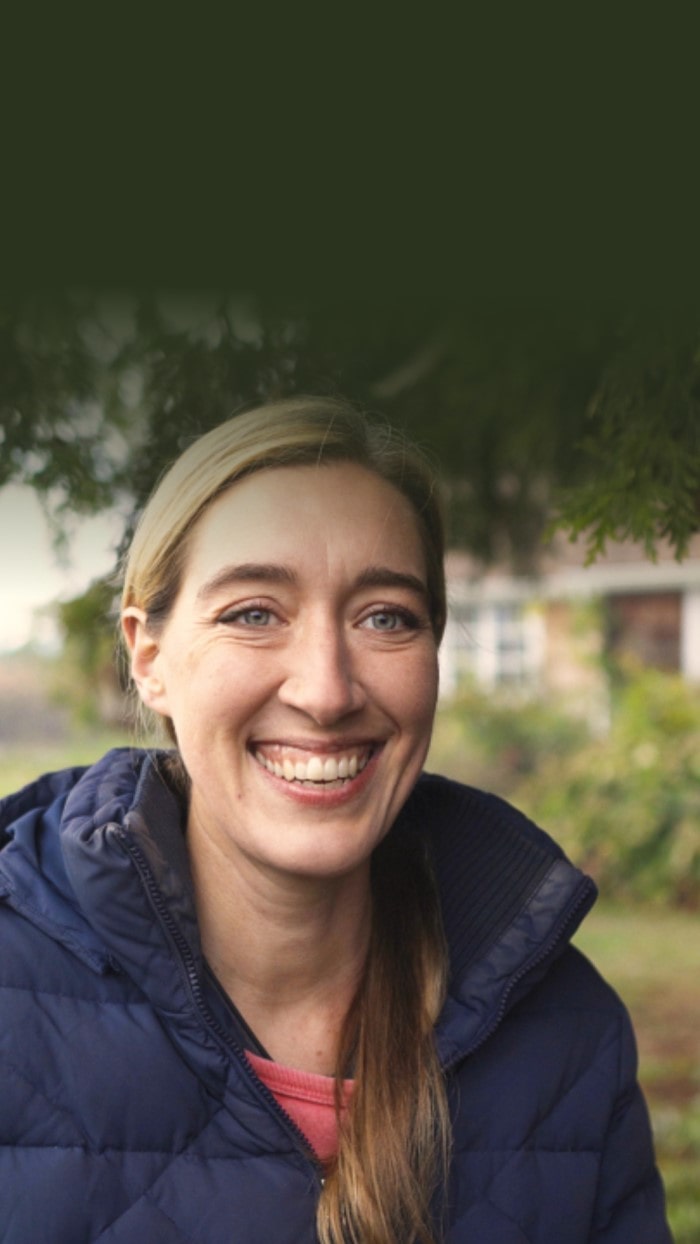 Customer Testimonial
Learn what sets us apart from the rest
All about Thuja Green Giant Arborvitae Hedge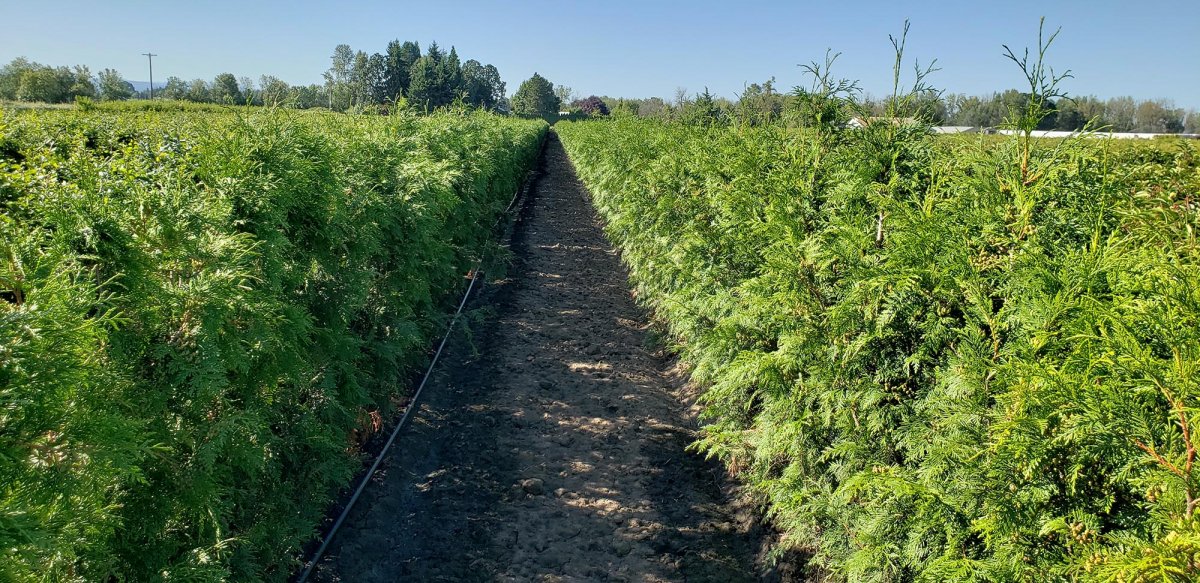 Growth Rate
Thuja Green Giant was a somewhat mysterious hybrid originating at a nursery in Denmark. After a war, intercontinental transit, and some poor record-keeping, a noteworthy tree was finally set aside in the 1960's as something very special at the National Arboretum in Washington, D.C. The characteristic that really impressed the arboretum staff was its unusually large size and fast growth. Years later, as technology improved, DNA testing on the plant showed that the special seedling was a cross between Western Red Cedar (Thuja plicata – a giant conifer species native to the Pacific Northwestern US with mature heights up to 230'!) with a Japanese Arborvitae (Thuja standishii – native to Japan, mature heights up to 100'). With the speed of the Thuja 'Green Giant' growth rate, it appears to demonstrate what is called "hybrid vigor", making it grow faster and have better pest resistance than either of its parents. Under good conditions, Thuja Green Giant's growth rate can be 3-4' per year, sometimes even growing 5' in a year!
Color
Some Arborvitae types tend to go off-color in winter months, developing a brown or bronze cast. This Arborvitae, however, keeps a beautiful bright green color all year long. Evergreens really should be gorgeous in winter, since they are the only things providing color to the landscape!
Growth Habit
So what makes Thuja Green Giant more desirable than a different fast grower, like Leyland Cypress? The wonderful thing about this hedge is that it has fast growth combined with a narrow, upright habit. At 10 years, you could have a tree that is 12' tall by 4' wide, without even trimming it.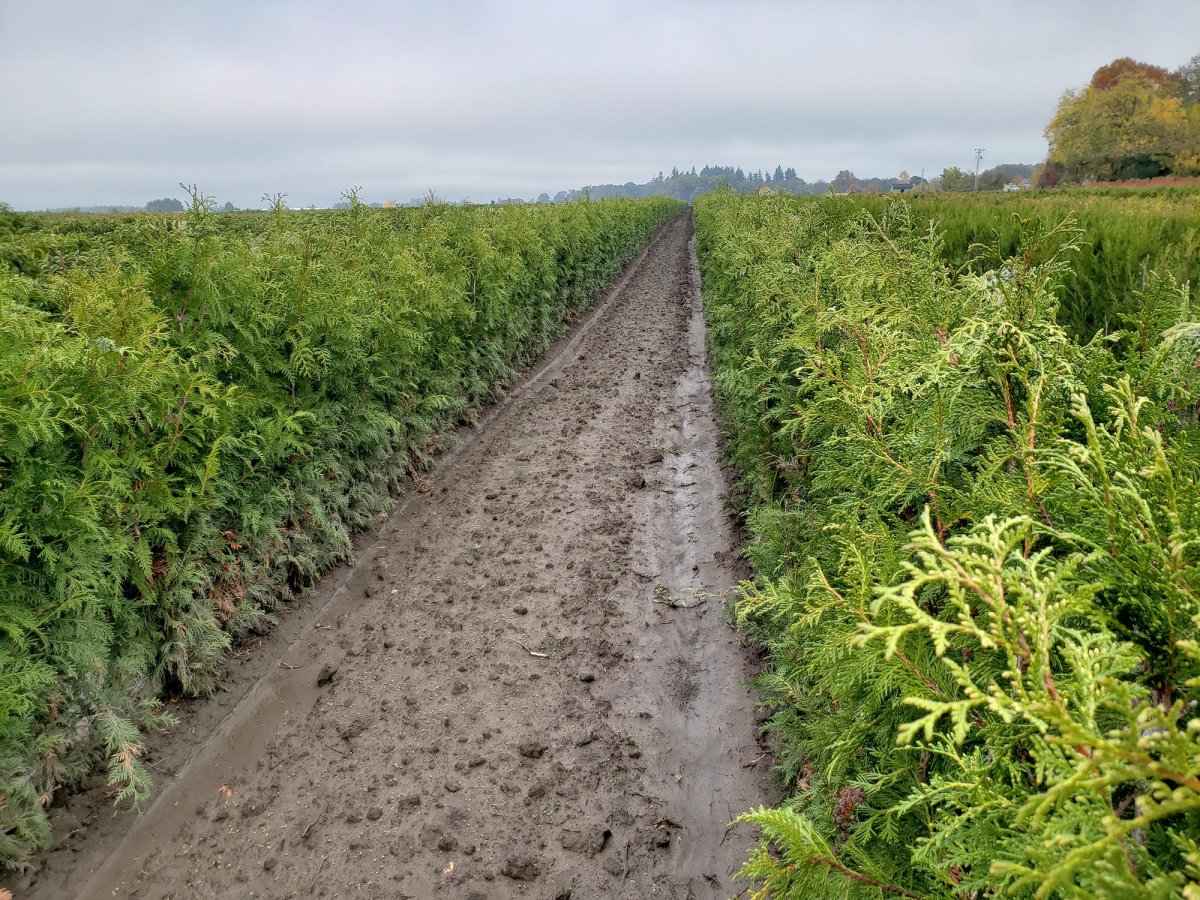 Thuja Green Giant maintains its bright green color even in winter.
Disease-resistance
Many arborvitae tends to have problems with diseases and pests, but the hedge has noteworthy resistance to the common issues. It even has some deer resistance, which makes it an improvement over deer-favorite Thuja occidentalis. The main problems you could encounter would be either too little or too much water or not enough fertilizer. Just give it moderate water, especially right after planting or in hot months, but make sure it is in a well-draining area. Pest problems could include bagworms or scale but these instances are extremely rare due to the vigorous nature of Thuja 'Green Giant'. Pests tend to attack weak plants, and this variety does not fit that description.
Climate Tolerance
Green Giant Arborvitae is hardy in USDA Zones 5-8, which covers a good portion of the United States. This range can be stretched a bit into Zone 9 regions that are humid in summer. Arid Zone 9 areas will be tough on Thuja 'Green Giant' in the summer, but as long as there is ample water it will do fine. This makes it popular in Florida and other southern states.
Green Giant's Sun Requirements: does well in full sun but can also manage in partial shade (at least 6 hours of sun daily).
Green Giant hedge will thrive in almost any type of soil. If you are planting in extremely sandy soil with poor nutrients and water-retention, amend your soil with compost generously before planting and apply a thick layer of mulch yearly to help improve the soil's structure. If planting in a wet area, mound up the ground where you are planting the hedge to provide some better drainage. Areas with prolonged standing water will be difficult for most plants to endure.
Pruning the Hedge
"If I want my hedge to grow bigger, I should prune it more…wait, what?" As you know, Green Giant grows fast. There is a crucial period in the life of a fast-growing hedge where a strict pruning regimen must be followed, or you could end up with a lanky, thin hedge for the next several decades. The timing, intensity, and frequency of pruning are all important to keep the hedge dense and beautiful, and some of the requirements are counterintuitive.
How far apart should you plant Green Giant Arborvitae trees?
Spacing Green Giant trees anywhere from 3 feet to 10 feet apart, is generally advised, depending on how tall the hedge is desired to grow and how large the plants are, to begin with. Clearly, this is a wide range of appropriate spacing, and it can be difficult to tell which option is best for a specific project.
Buying Green Giant Arborvitae Online
With InstantHedge, we take care of that part for you. When you purchase a Green Giant Arborvitae InstantHedge, you are guaranteed a vigorous, healthy, finished hedge from day one. The hedges will arrive pre-shaped and pre-spaced and with a vibrant root system that is ready to grow and establish. Why not start with a hedge that has already been finished by hedge experts? We have Thuja Green Giant for sale, and in multiple sizes as well.
For more information about Thuja x 'Green Giant', please visit the American Conifer Society.