Green Mountain Boxwood is a naturally deer-resistant evergreen shrub that makes for an excellent year-round hedge. Green Mountain's upright and naturally conical habit makes it popular both among topiary fans and those merely wanting a uniquely shaped border in their outdoor space.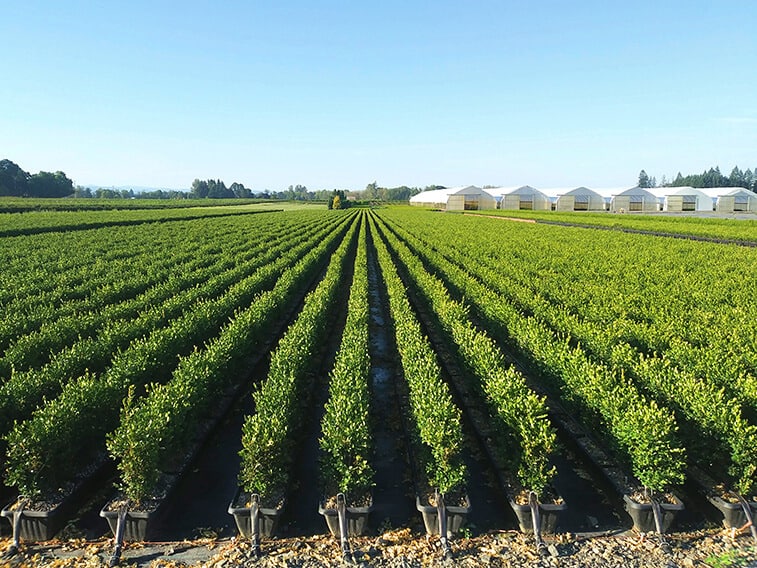 Miles of Green Mountain boxwoods growing at the nursery, ready to be used in landscape projects all over the US.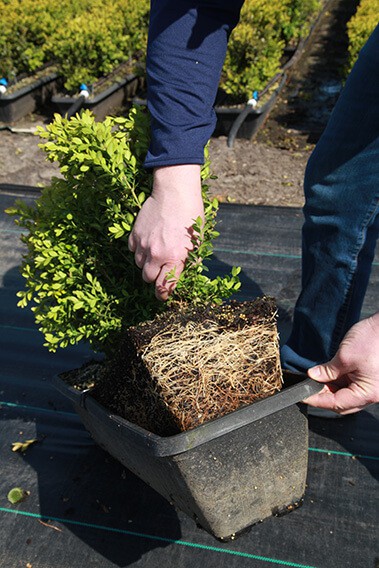 These healthy roots keep the units intact when removed from their containers for planting.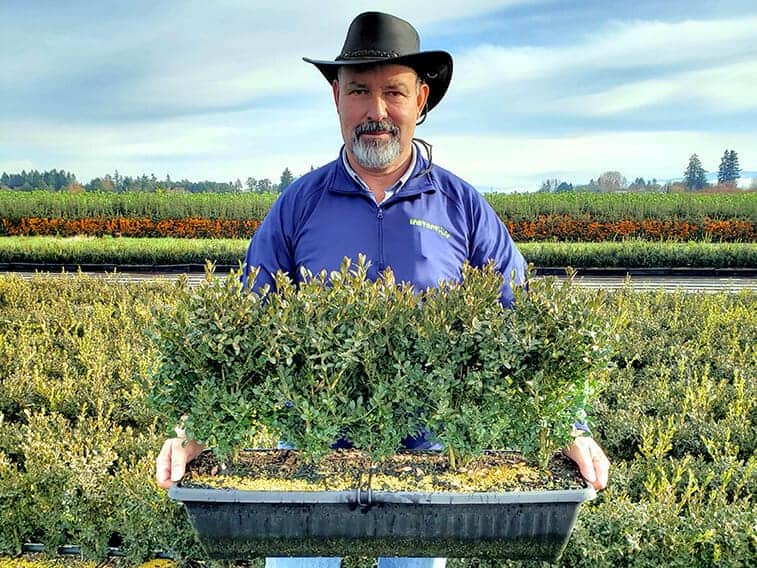 Each InstantHedge boxwood unit weighs under 40 lbs, making them easy for a single person to maneuver.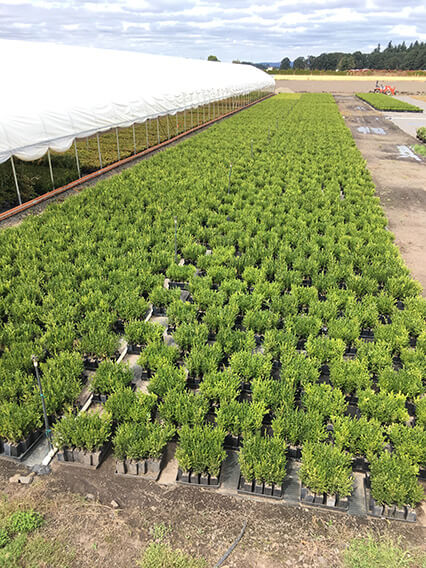 All of our boxwoods are propagated in-house. These liners are almost ready to be planted into their troughs.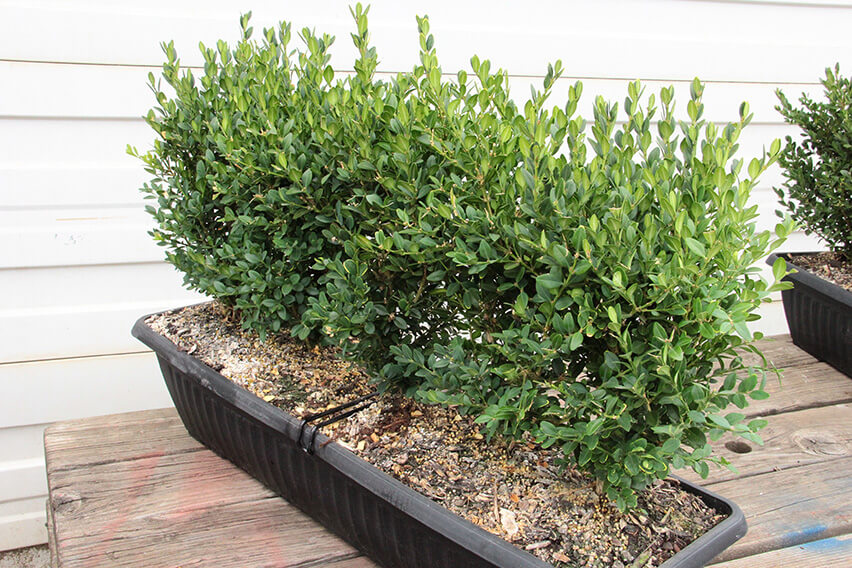 Our boxwood units are full and lush, ready to form an instant knot garden or low border.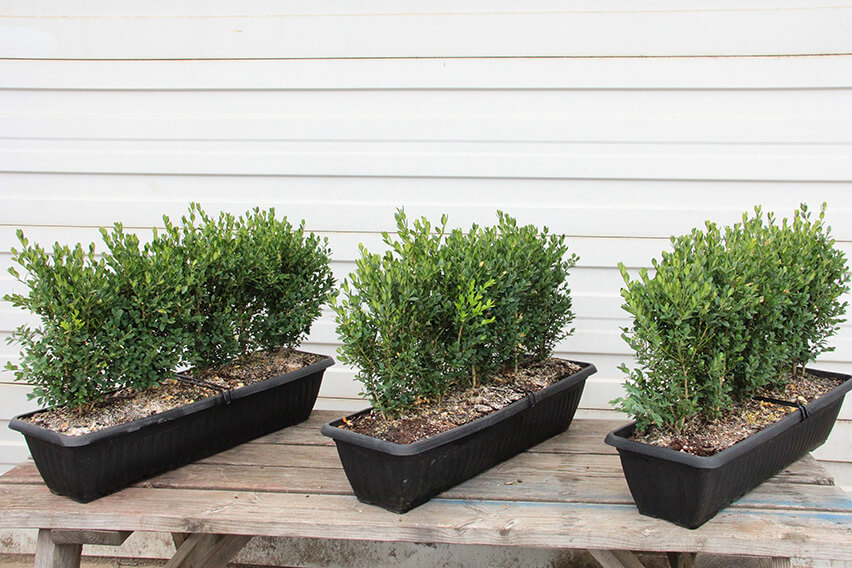 InstantHedge boxwoods are uniform, healthy, and easy to use.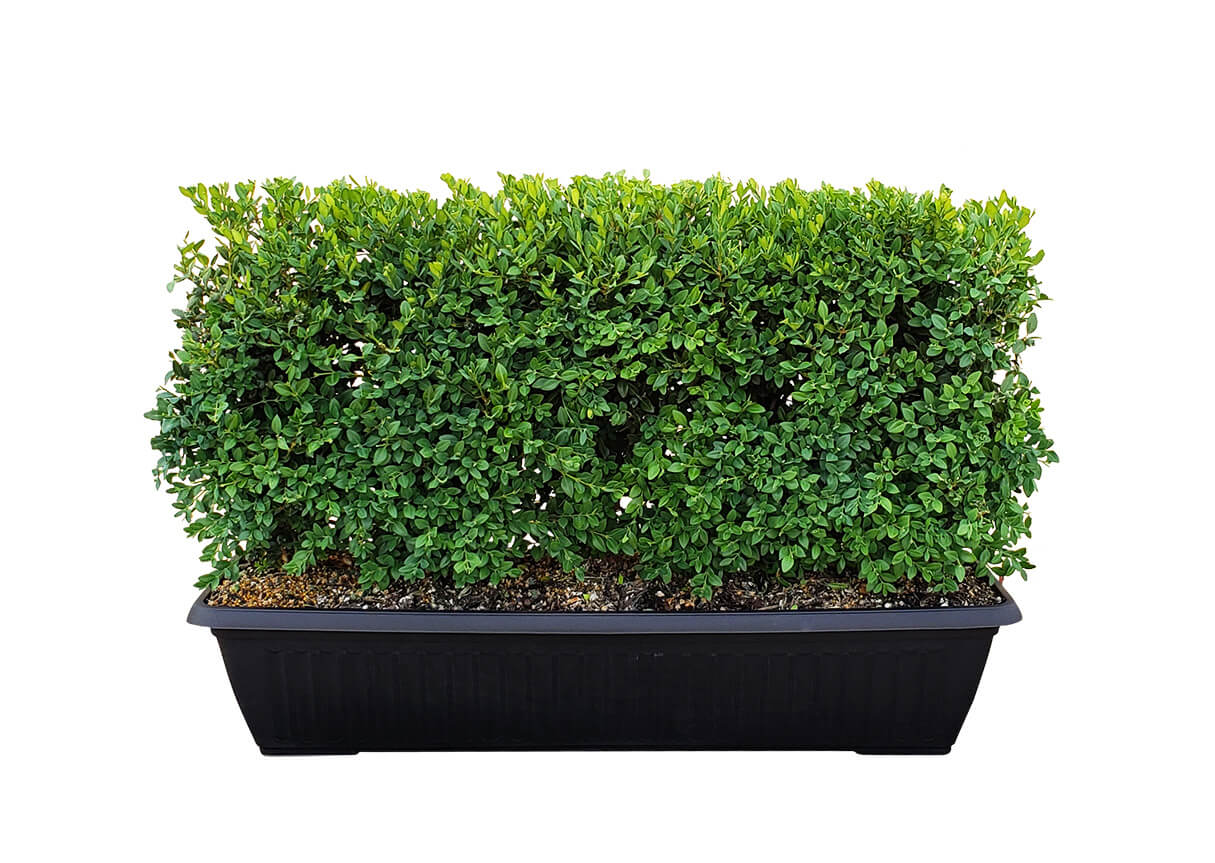 18 inch boxwood hedge in container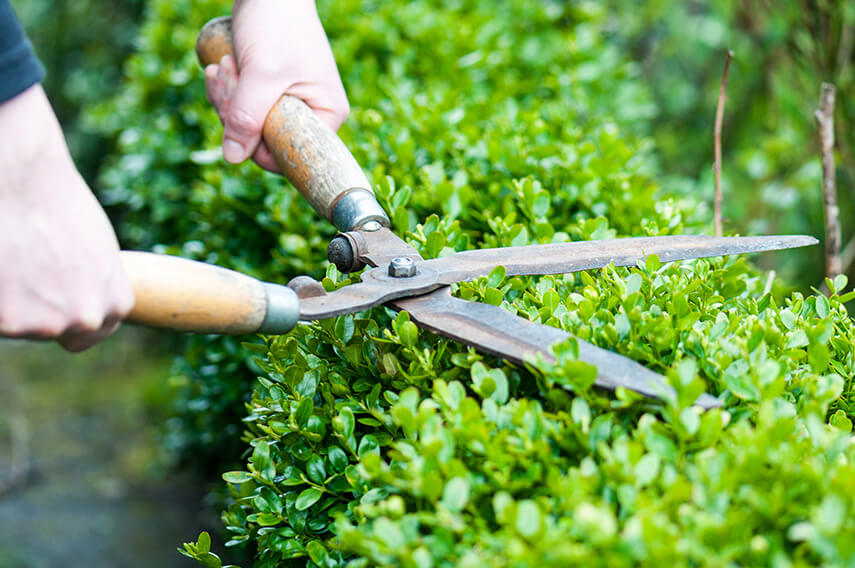 The boxwoods are carefully pruned to ensure uniformity and health.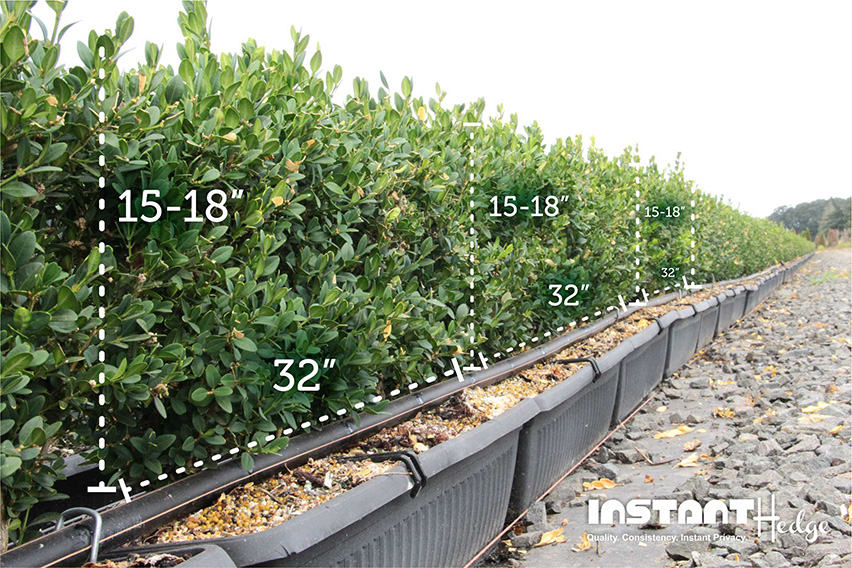 The boxwood units range from 18-24" tall, are 32" long, and 10" wide.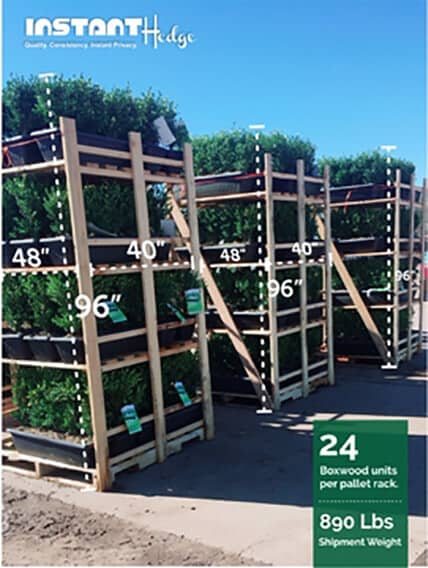 InstantHedge boxwoods ship 24 per pallet rack for low shipping costs and protection during shipping.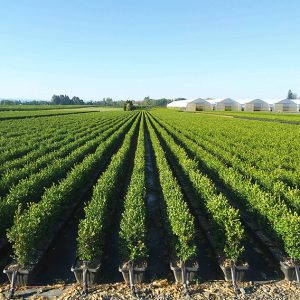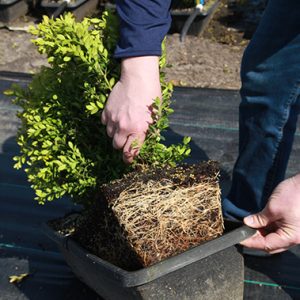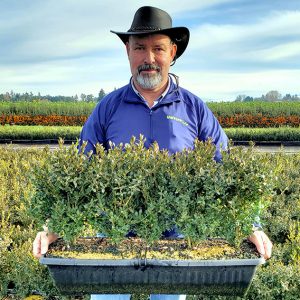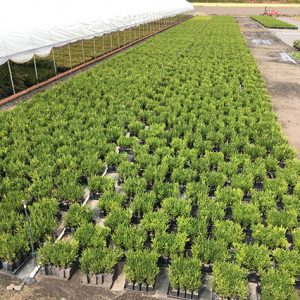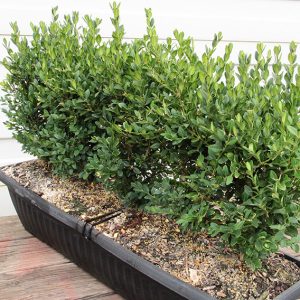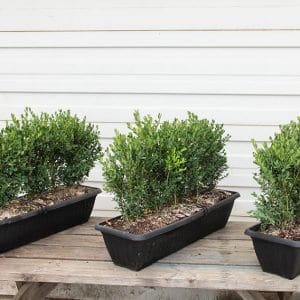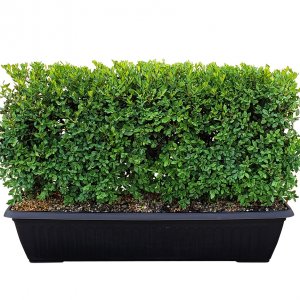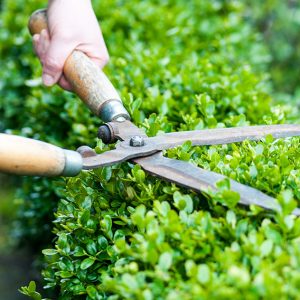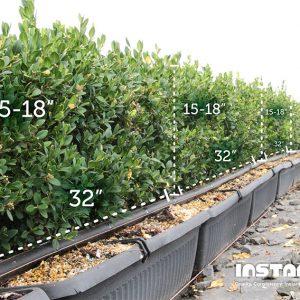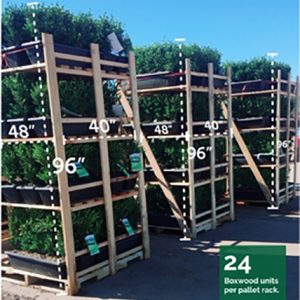 Boxwood Hedge Quick Guide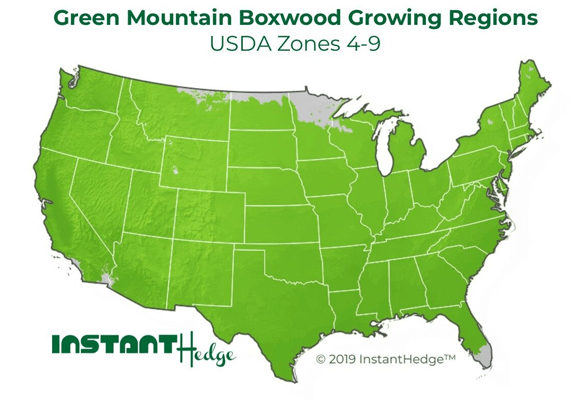 Deer and rabbit resistant, while also not carrying many serious disease or pest risks
Evergreen year round
Easy to manicure and prune due to its relative density
Compact and small leaves make it work perfectly for shorter hedge rows
Green Mountain is one of the most popular ornamental plants for landscape professionals due to its clean, classic look and low maintenance needs.
Green Mountain Boxwood Details
As the Green Mountain Boxwood grows well in both full sun and partial shade, it's an easy hedge to grow and maintain in a variety of settings, provided it receives regular waterings in well-drained soil. Clusters of small greenish-cream flowers appear in the spring, giving the hedge a pleasant short-lived fragrance on top of its usual scent. For a shorter hedge, Boxwood is a smart and stylish choice, as it's been the preferred shrub for knot gardens, country gardens and borders for centuries.
Green Mountain Boxwood is completely deer resistant and rabbit resistant. It is also one of the top boxwood varieties for natural resistance to Boxwood Blight. As a relatively slow-growing hedge, at 3 to 6 inches per year, Green Mountain Boxwood is easy to maintain at your desired height and is ideal between 2 to 4 feet tall.
Green Mountain leaves are famously resilient to the seasons and will stay a vibrant bright green throughout the year. Occasional winter bronzing may occur but only in full sun and for a limited period of time.
This box hedge thrives in enriched and lightly acidic well-drained soil. A properly mulched root zone will help contain moisture and keep the box bush hedge cool in hotter climates. For an evergreen hedge for privacy, check out
our laurel hedges
. Our
full list of hedges can be found here.
USDA Hardiness Zones:

4 - 9

Your Hardiness Zone:

Sun/Shade:

Partial to Full Sun

Deer Resistance:

Yes

Watering Requirements:

Weekly, or possibly more often in containers or extreme heat

Growth Rate:

Moderate

Mature Size:

Up to 5' height and 3' width

West Coast - Sunset Heat Zones:

3 - 6 and 15 - 17

Drought Tolerance:

Medium -- more than other boxwood varieties, but doesn't tolerate poor drainage or clay soil

Pest/Disease Issues:

Green Mountain is more resistant to root rot than most other cultivars of Boxwood. That said, there is still some susceptibility to root rot, blight and leaf spots. Common pests include the boxwood leafminer, boxwood mite and boxwood psyllid. Nematodes can be an issue in the South.
Landscape Gallery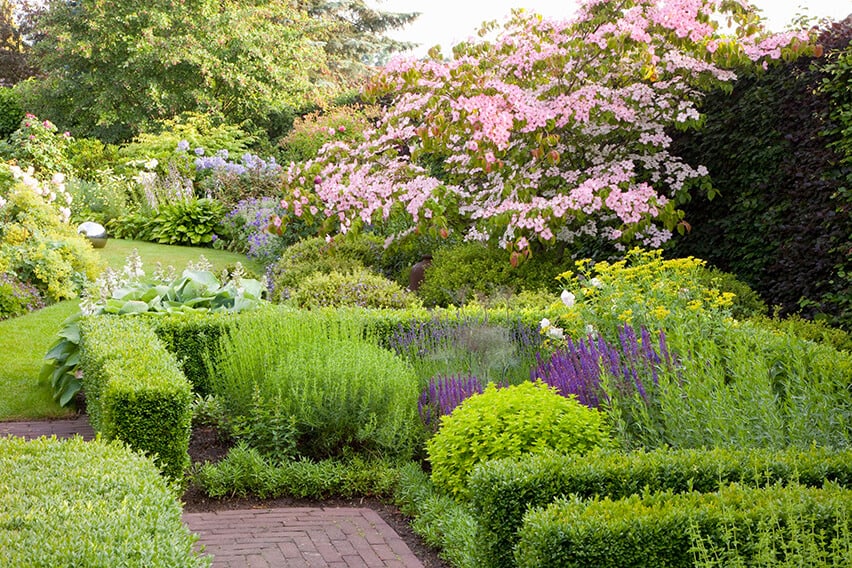 Seasonal displays of flowering herbs, shrubs, trees, and perennials are anchored and united with evergreen boxwood hedges.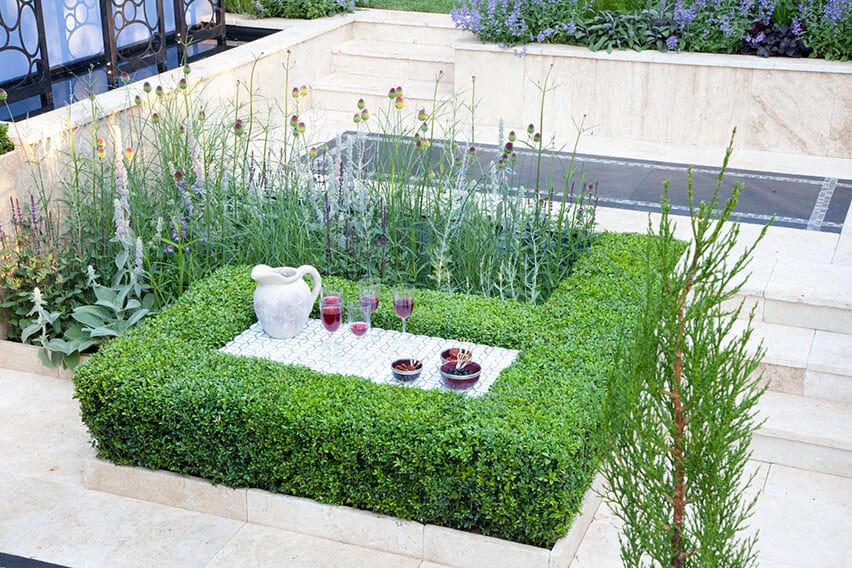 Soft evergreen hedges like this boxwood (Buxus) make a stone patio softer and more inviting even when planted in modern, geometric shapes.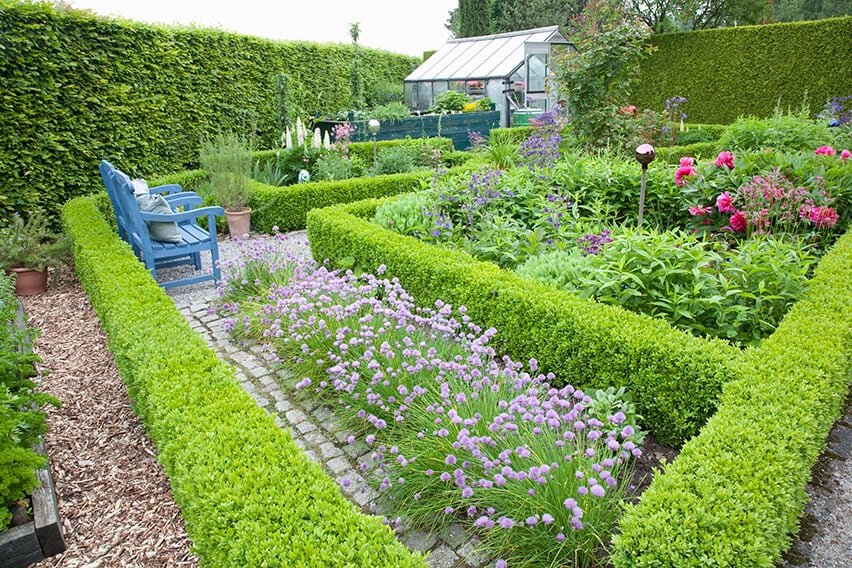 Various parts of the garden can be clearly defined with carefully-placed boxwood (Buxus) InstantHedges.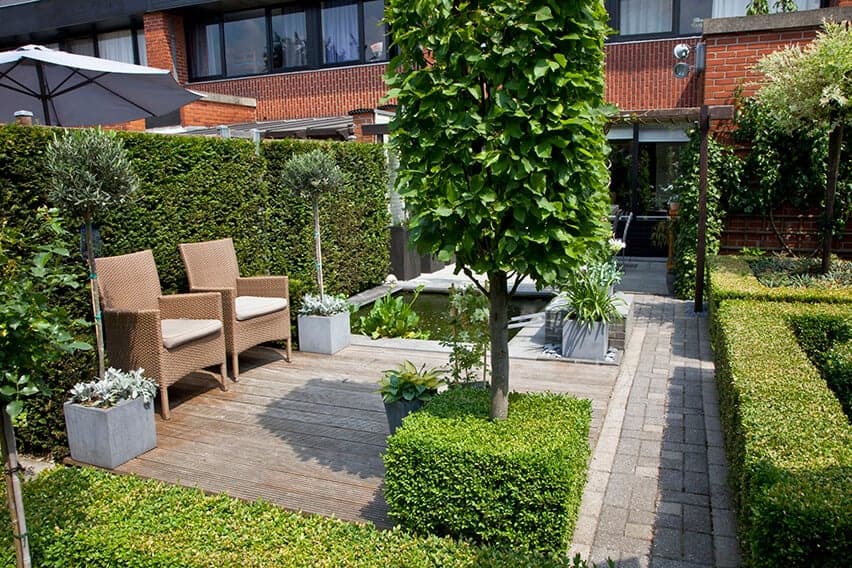 A shared courtyard at this townhouse is bordered elegantly with boxwood (Buxus) as well as yew (Taxus) hedges.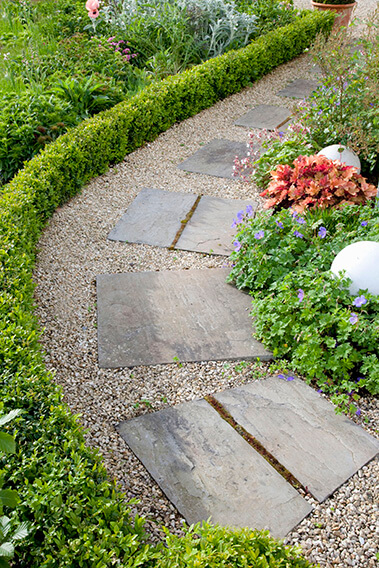 Since boxwood (Buxus) hedges can be maintained at a short size, they are an ideal choice for keeping a clean border along pathways like this.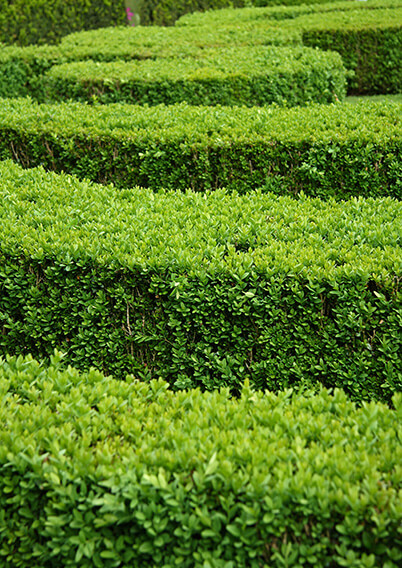 Layers of boxwood (Buxus) hedge combine to look like ripples in a pond in this artistic landscape application.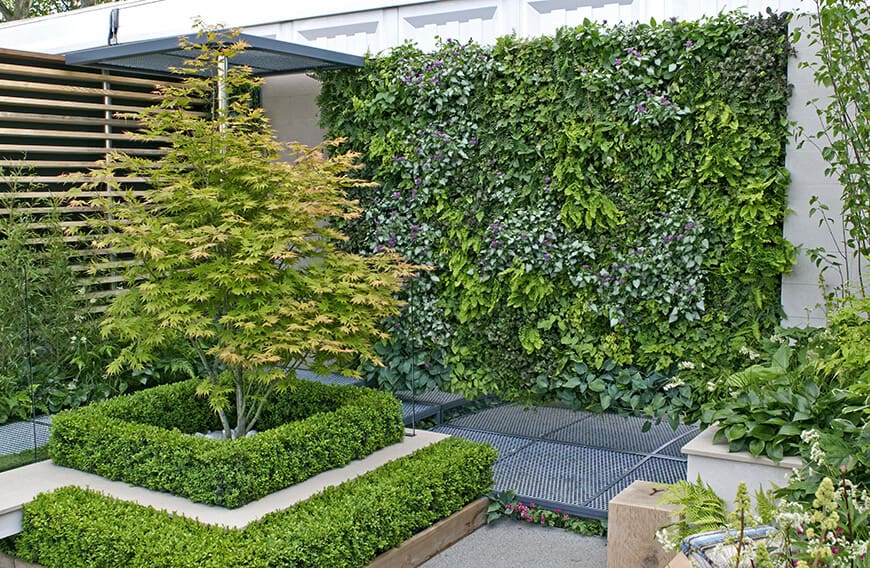 Nicely-maintained boxwood (Buxus) hedges can help to define angles and boundaries in a contemporary design such as this.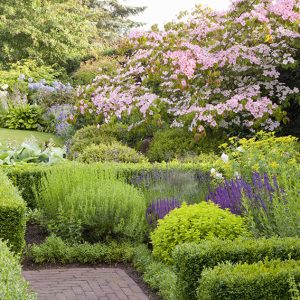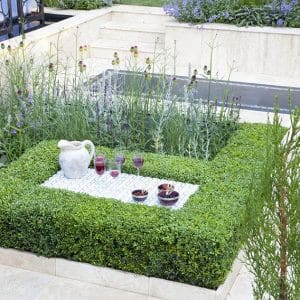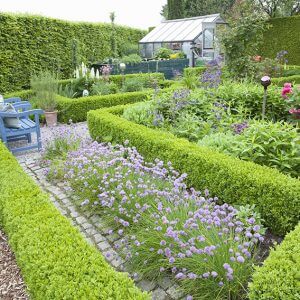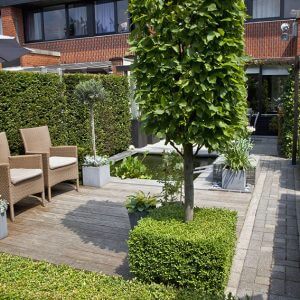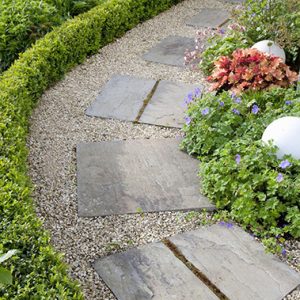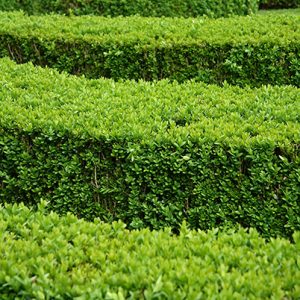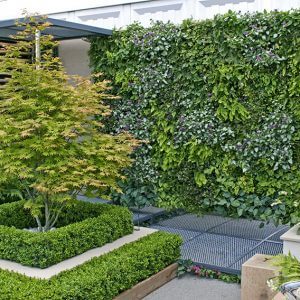 Order Request
Please fill in your details and we will reply shortly.
Why Choose a Green Mountain Boxwood Hedge?
There are many different species and varieties of box hedge available on the market, but we and millions of others prefer Buxus Green Mountain for some very specific reasons. Buxus x 'Green Mountain' (a hybrid) has been one of the most popular varieties in the US since its introduction in the 1970s. It surpassed many of the standby varieties due to its wonderful appearance, hardiness, and low maintenance needs. It can grow in full sun to nearly full shade, and deer won't touch it. It is versatile and tough, and we just can't get enough of it.

Green Mountain boxwoods growing in rows at the InstantHedge farm
A Beautiful Specimen
One of the main reasons to love the Green Mountain Box hedge is for its lovely appearance. Boxwood has been the landscape plant of choice for thousands of years, and Green Mountain offers significant improvements over the older varieties.
A True Classic
Boxwoods have been used in gardens for hedges as far back as 4000 BC when they were favored by the Egyptians (we know, it's crazy). Boxwood was then used extensively throughout Europe before being introduced to the US in the 1650s. Box hedges can be found at many historical estates throughout the world, and it is a key ingredient in historic estate restoration projects.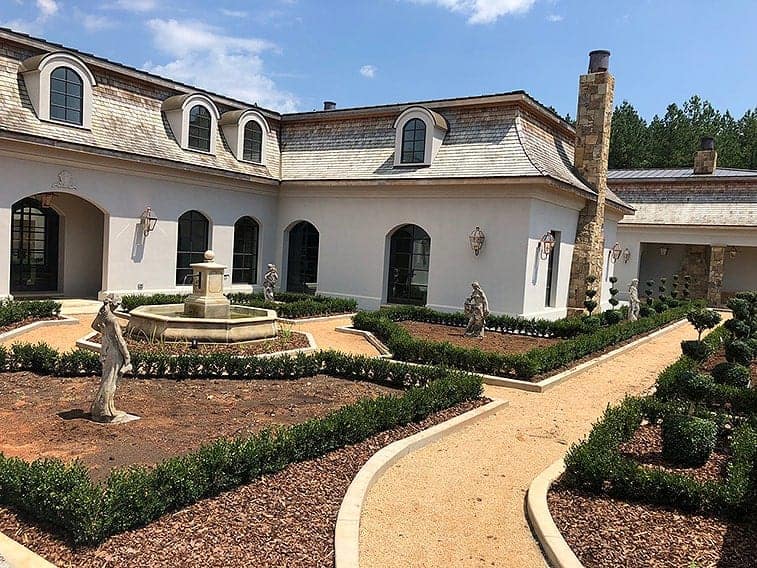 An estate in North Carolina used Green Mountain boxwood InstantHedge to create this classic French Provincial look.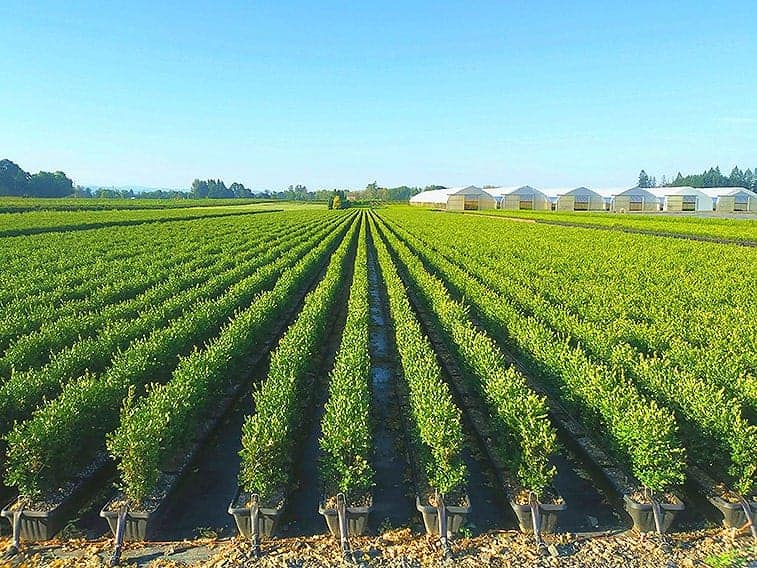 One of our fields of Green Mountain boxwoods showing off their lovely summer color.