Check Availability
Wichita Blue Juniper hedges are exceptionally blue juniper varieties of Rocky Mountain Juniper (Juniperus scopulorum) that makes an excellent low hedge or border, especially in more arid climates. Juniperus scopulorum 'Wichita Blue' is adaptable to a wide range of soils, but grows best in dry, sandy soils with good drainage. This juniper hedge tree is native to the Rocky Mountain region, where it can be found from Alberta down to Texas, as well as in other mountainous areas from British Columbia to the Southwest.
ROCKY MOUNTAIN JUNIPER QUICK GUIDE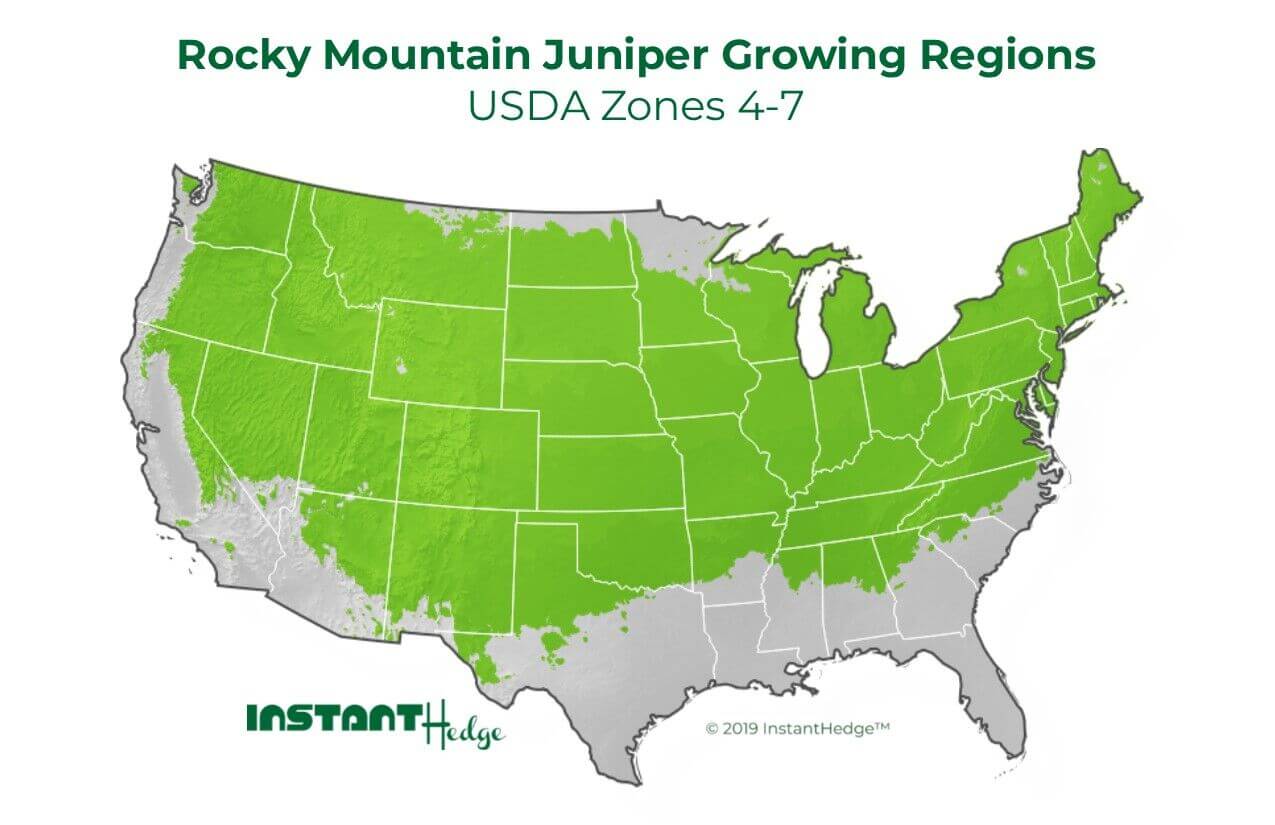 Bright, powder blue foliage that persists all year
Deer resistant
Cold and drought tolerant
Juniper Wichita Blue makes a stunning low hedge or privacy hedge
JUNIPER WICHITA BLUE HEDGE DETAILS
In its native habitat, Rocky Mountain Juniper is often found in rocky high altitude foothills, so it can tolerate fairly extreme climates. Typically, Rocky Mountain Juniper takes a wide pyramidal shape, has a distinctive shedding red-brown bark and has deep green needles on thin, sinewy branches. In the wild, the tree can grow up to 50 feet tall and 20 feet wide. Wichita Blue Juniper Hedge is a variety with bright blue foliage and a slower growth rate. A mature size, without pruning, would be 10' tall by 6' wide. With Juniper Wichita Blue pruning as a hedge, you could keep it anywhere from 6-12' tall over the long run.
Deer Resistance:

Yes

Your Hardiness Zone:

Your auto-detected zip code:

Detecting...

And your zone is:

Detecting...

Sunnset Heat Zones:

1 - 24

USDA Hardiness Zones:

4 - 7

Watering Requirements:

Moderate

Growth Rate:

Moderate

Mature Size:

Up to 10' height and 6' width

Sun/Shade:

Full Sun

Drought Tolerance:

Moderate

Pest/Disease Issues:

No serious insect or disease problems. Phomopsis twig blight, cedar-apple, root rot, aphids, bagworms, twig borers, webworms, scale, and spider mites are all possible.
Buy your Hedge
Every kind of Hedge imaginable, delivered.
Want to go big and Instant? Or would you rather start small? InstantHedge® now offers ways to buy hedges in all sizes and quantities.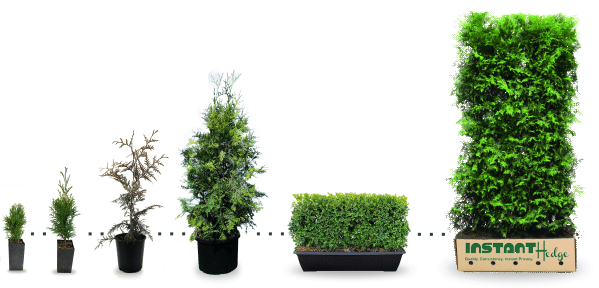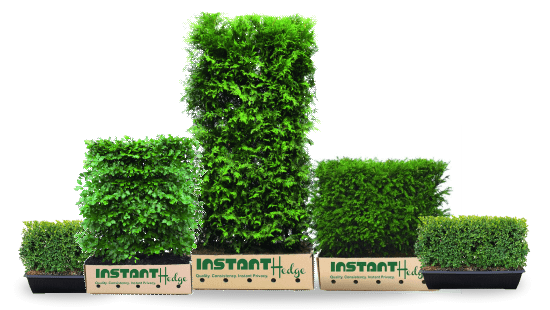 *Wholesale pricing is strictly extended to members of the green industry - including but not limited to: Landscape Companies, Garden Centers, Landscape Suppliers, and Landscape Architects.
We reserve the right to review all customer applications and eligibility for wholesale pricing.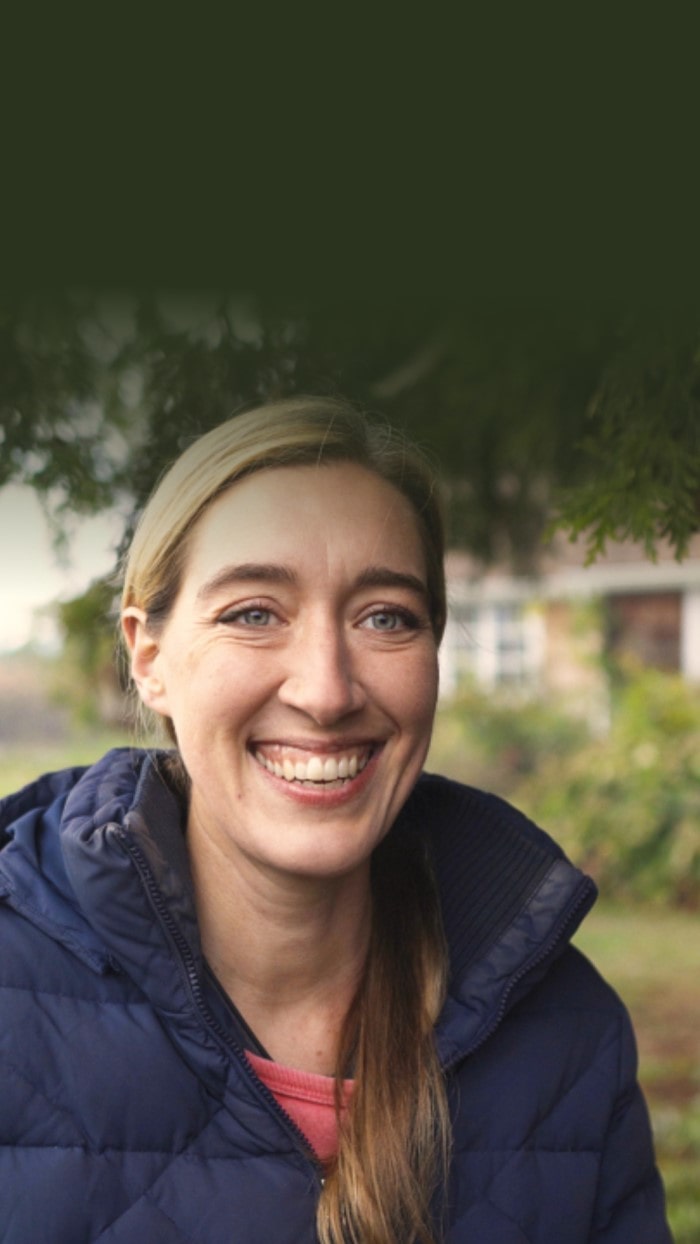 Customer Testimonial
Learn what sets us apart from the rest