Arborvitae hedges are extremely popular hedge varieties for screening and privacy due to their evergreen foliage, dense growth habit, lush green color, hardiness, and ease of maintenance. Arborvitae is a fast growing evergreen hedge which is easy to care to use for privacy and screening purpose. Evergreen arborvitae hedge is hard to beat if it's about getting richly-green handsome appearance for the landscape.
There are many varieties of arborvitaes to choose from, including Green Giant (Thuja x 'Green Giant') and Emerald Green Arborvitaes (Thuja occidentalis 'Smaragd').
QUICK LINKS
4 Varieties of Arborvitae
They're just the same…only different
Different types of arborvitae varieties are prized for different reasons, but the main thing persists: you can't beat the dense growth and beautiful, dark green foliage. The differences include hardiness zones, growth rates, growth habits, maintenance, light requirements, and deer resistance. See different types of hedges. Buy Arborvitae trees for Sale at InstantHedge Oregon.
Hardiness
Cold hardiness obviously makes a big difference on where different varieties of arborvitae hedges can be grown. In general, the arborvitae hedge is used a lot in the Northern and Midwestern US due to their tolerance for cold temperatures.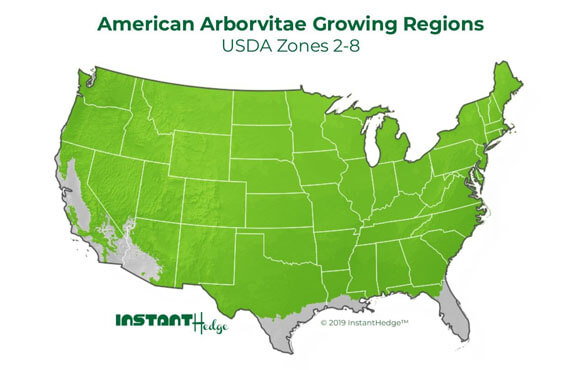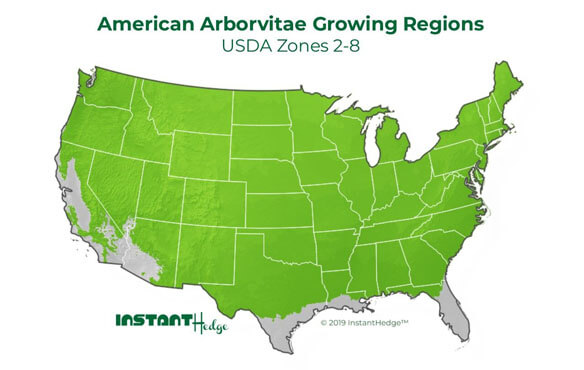 Thuja Occidentalis
Aka Thuja Occidentalis is extremely cold-hardy, thriving in USDA Zones 2-8! This applies for the straight species as well we the variety Emerald Green.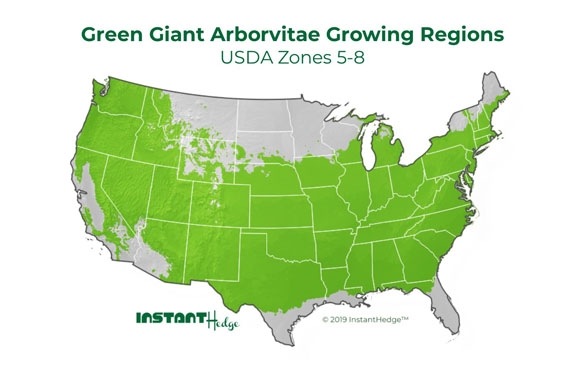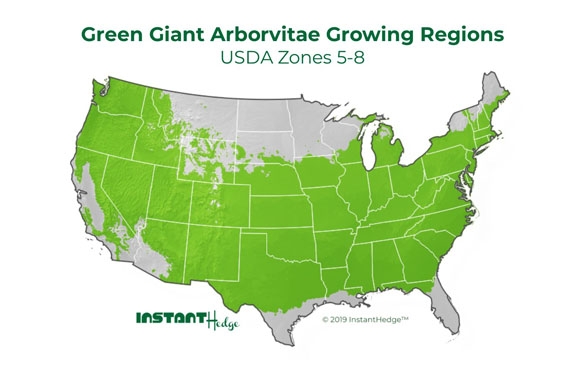 Green Giant Arborvitae
is a hybrid between Thuja plicata and Thuja standishii. It is hardy in USDA Zones 5-8, which still covers a lot of the colder regions of the US and can grow further south than Thuja occidentalis.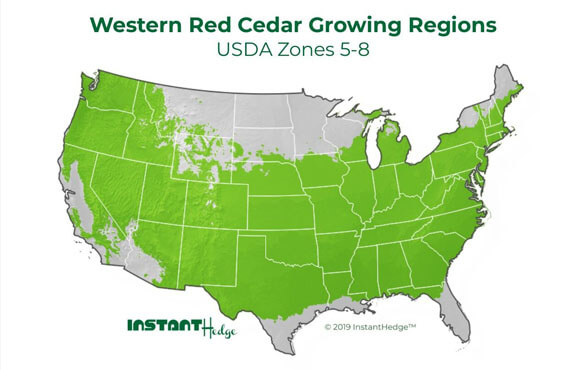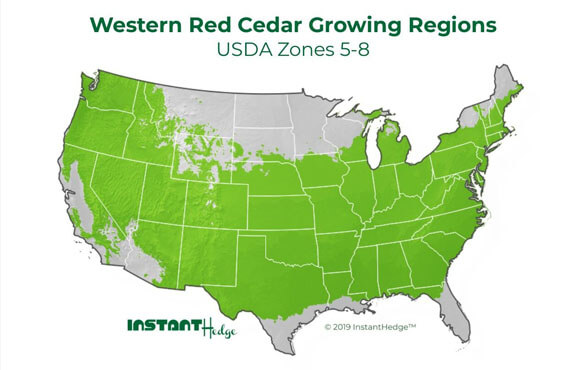 Virescens Western Red Cedar
(not technically called Cedar but still a member of the same Thuja genus) is native to the Pacific Northwest, and it is a great choice for Western and Warmer states.
arborvitae growth rate
There is a big difference in growth rate with Cedar that is important to consider when choosing a variety for a hedge.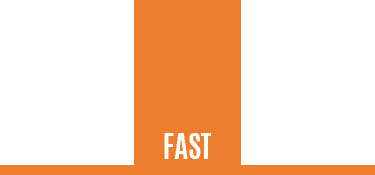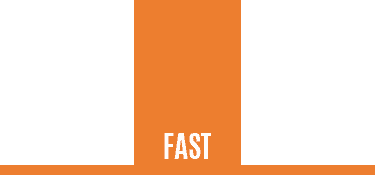 Green Giant Arborvitae grows at an incredibly fast rate; up to several feet per year in the right growing conditions! Use when fast height is of the utmost importance and there is ample room for width as well. This plant will require pruning to keep it under control.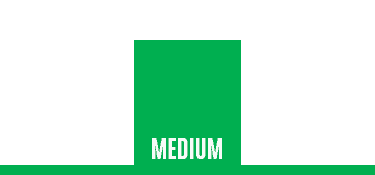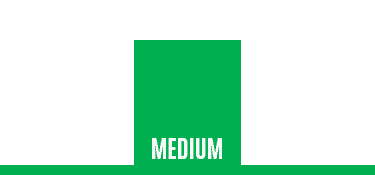 American Arborvitae and Virescens Western Red Cedar are medium-rate growers, increasing by 1-2 feet per year in optimum growing conditions. Use when fast height is important, but width space is limited and/or less pruning is desired.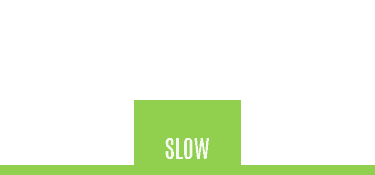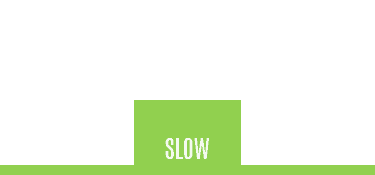 Emerald Green Arborvitae is the slowest grower of the Arborviate group. The bad news is it will take longer for these to reach towering heights to provide second story privacy. The good news is that you will have optimum density and minimal pruning needed.

GROWTH HABIT OF ARBORVITAE
Looking at the plant's natural growth habit can help guide decisions as well. From looking at the diagram below, you can see that the Green Giant will fill out a big space faster than any other variety but will need intensive pruning to maintain in a smaller space, while the Emerald Green will take some time to fill out a big space but will be incredibly low-maintenance in a small space. The growth rate of arborvitae differs from variety to variety.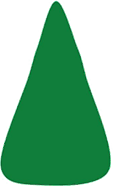 Thuja x Green Giant