Living privacy screens have had a recent surge in popularity, although they have been in use for thousands of years! They can be in hedge form or individual screening plants, but the main purpose is to provide privacy in the summer and light in the winter.
Here we will list the best screening plants to use for living privacy screens, along with detailed information about each of them.
QUICK LINKS
5 Varieties of Best Screening Trees
Screening vs. Privacy Hedging
Screening and hedging are very similar concepts, with one notable difference: privacy hedges are dense, evergreen, and you cannot see through them, while screening plants provide privacy in summer and allow light through in the winter. This could be from dropping their leaves or from being spaced further apart at planting. Looking for the best privacy hedges?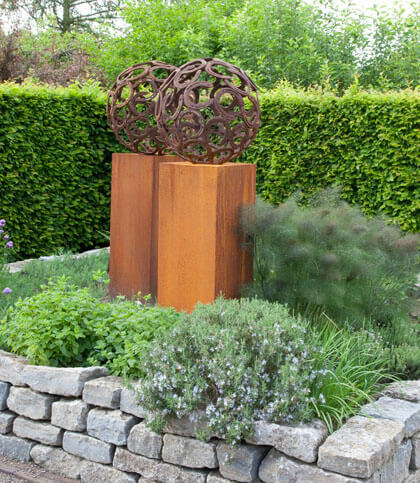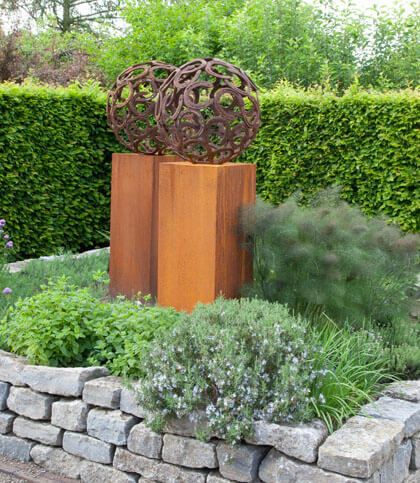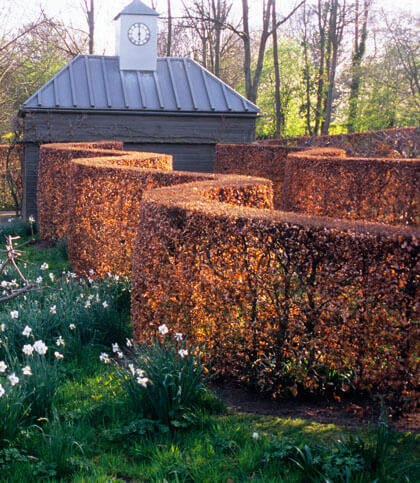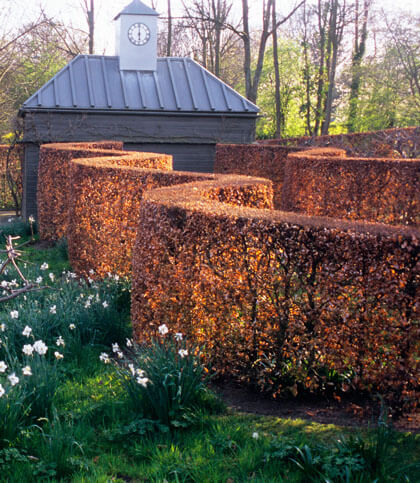 Example of a Privacy Screen
Deciduous European Beech provides privacy in summer yet allows light through in winter.
When to use a Screen
Privacy screen trees are best planted in areas where privacy is desired during summer months but would suffer from lack of light in the winter if a privacy hedge was used.
A great example would be a typical suburban backyard space: heavily used in the warmer months for outdoor entertaining, perhaps with a swimming pool, making privacy and noise-blocking a must. In northern climates especially, where daylight hours in winter are scarce, getting as much light into the house as possible is vital during the colder months. Having tall screening plants as deciduous trees or shrubs is the perfect solution! It provides a lush, leafy backdrop for outdoor activities, giving privacy and reducing noise. When the leaves fall in winter, precious winter sunlight filters through beautifully. You can plant instant screening trees using InstantHedge, or plant a conventional screen using individual trees or shrubs. You can compare InstantHedge vs. Conventional hedges here.
In summer, this beech hedge gives privacy. In winter, it allows precious light into the home.
In urban settings with outdoor living areas, summer privacy is the main concern