50+ miles
of hedges
in production
Field Grown
InstantHedges™
3 or 4
Hedge units per pallet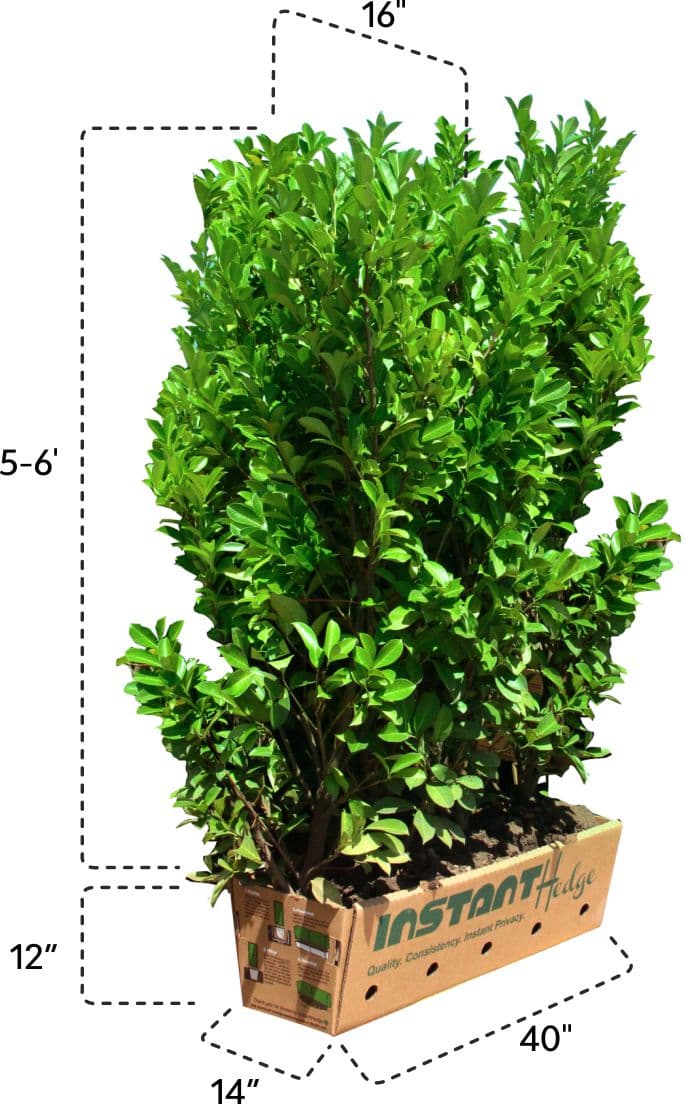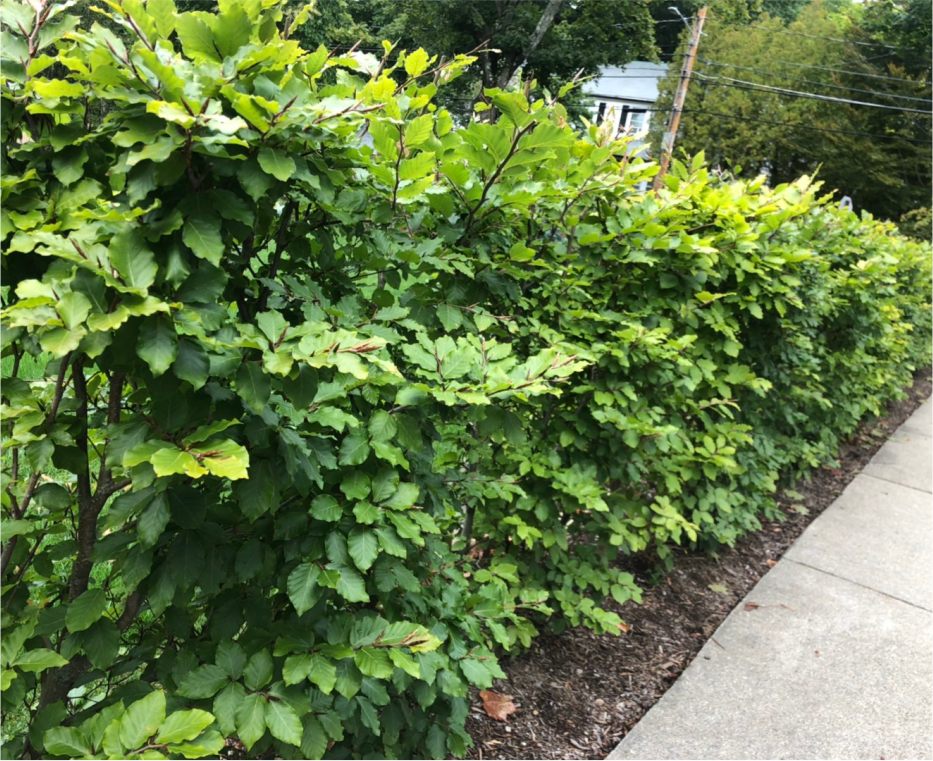 Finished InstantHedges at the site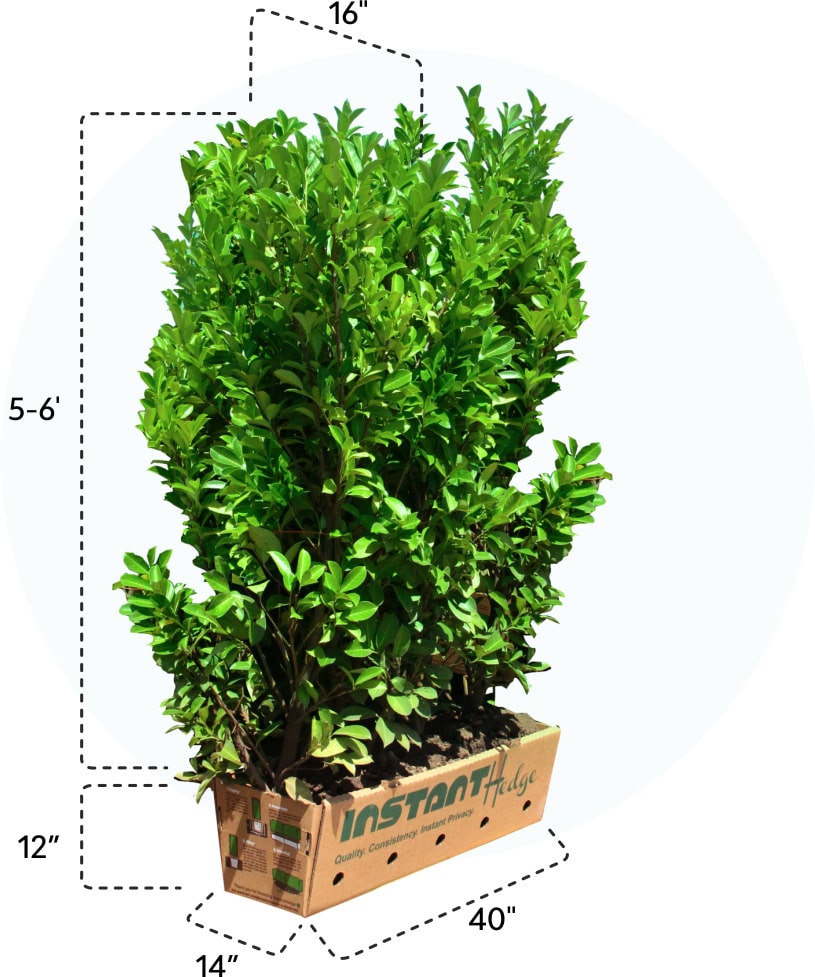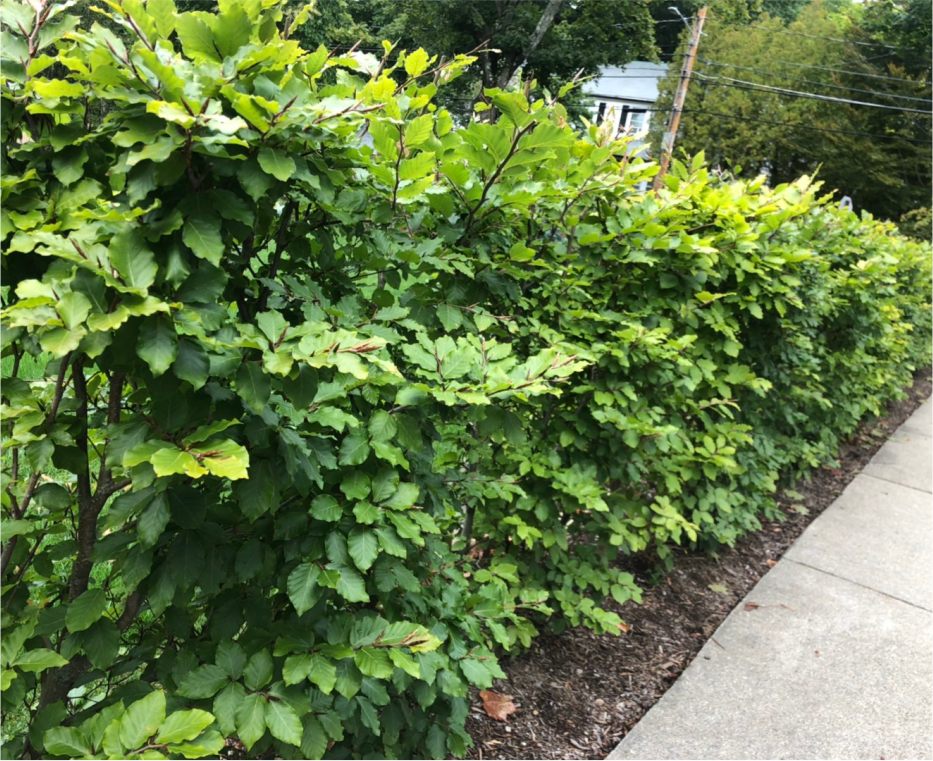 European Beech InstantHedge
Hedge Type
Height
Units Available
Order

Acer ginnala 'Flame'

Flame Amur Maple

5-6'

2000+ NOW

Carpinus betulus

European Hornbeam

4-5'

180 NOW

Cornus mas

Cornelian cherry

4-5'

40+ NOW

Fagus sylvatica

European Beech

3-4'

4-5'

400+ NOW

2000+ NOW

Fagus sylvatica - Green/Purple Mix

European Beech - Mixed Colors

4-5'

800+ NOW

Juniperus scopulorum 'Wichita Blue'

Rocky Mountain Juniper

3-4'

85 NOW

Magnolia stellata 'Royal Star'

Royal Star Magnolia

3-4'

80 NOW

Prunus laurocerasus

English laurel

3-4'

4-5'

2000+ NOW

90+ NOW

P. laurocerasus 'Schipkaensis'

Schip laurel

3-4'

300+ NOW

Prunus lusitanica

Portuguese laurel

3-4'

4-5'

32 NOW

1500+ NOW

Pyracantha x 'Teton'

Teton Firethorn

3-4'

1700+ NOW

Taxus x media 'Hicksii'

Hicks Yew

3-4'

4-5'

5'

350+ NOW

100 NOW

80 NOW

Thuja occidentalis

American Arborvitae

5-6'

500+ NOW

Thuja occidentalis 'Smaragd'

Emerald Green Arborvitae

3-4'

4-5'

1000+ NOW

100+ NOW

Emerald Green Arborvitae

Clearance Crop (inquire for details)

6'+

2000+ NOW

Thuja x 'Green Giant'

Green Giant Arborvitae

4-5'

2000+ NOW

Thuja plicata 'Virescens'

Virescens Western Red Cedar

5-6'

80+ NOW
Updated: October 2, 2023
Container Grown
MiniHedges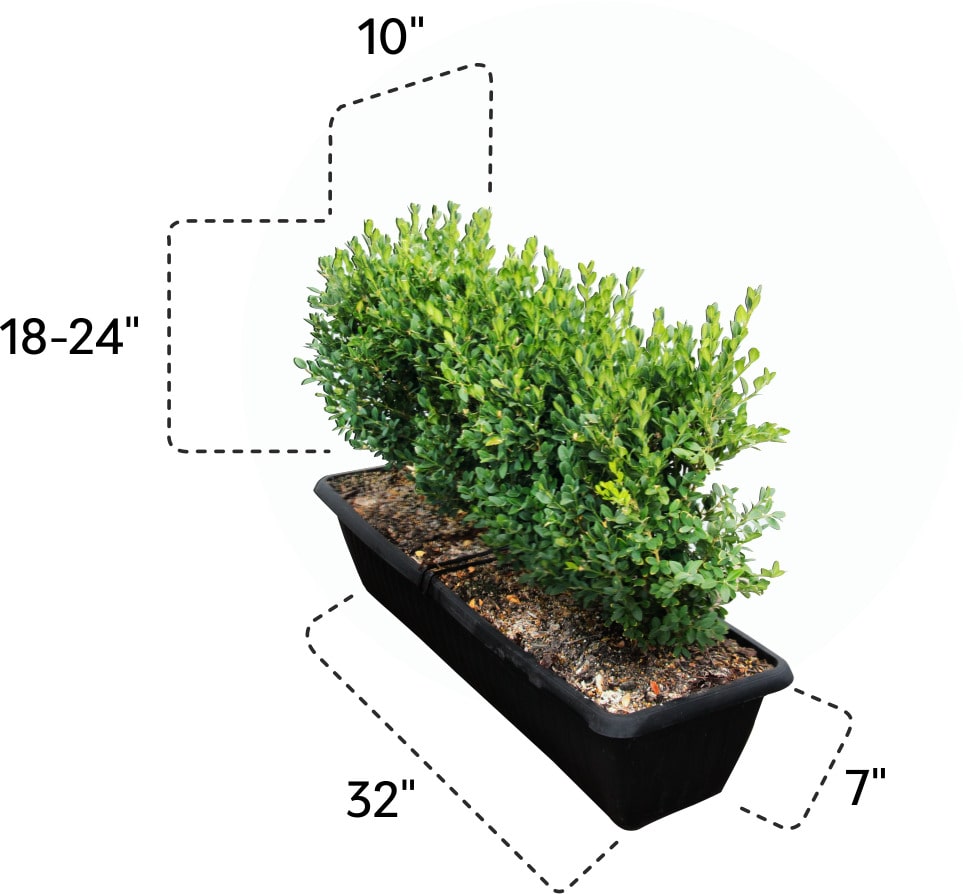 MiniHedge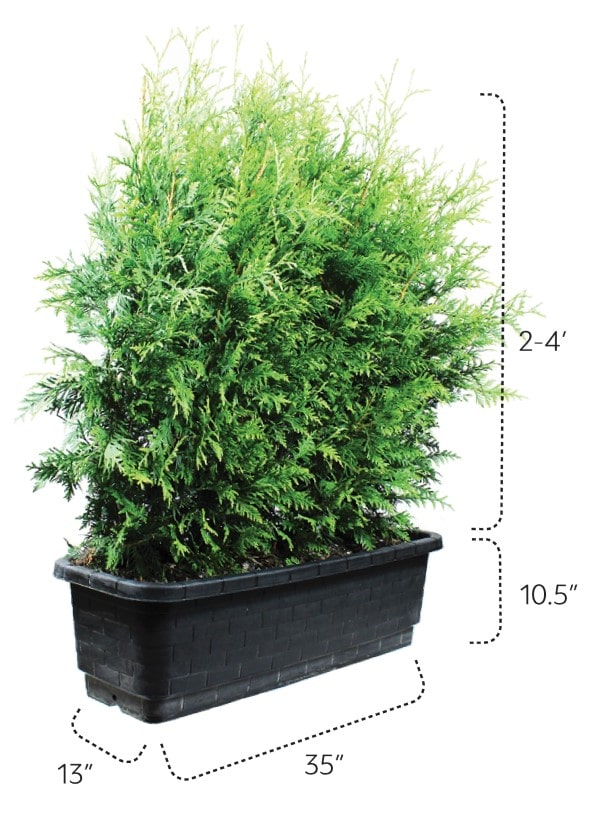 MiniHedgeXL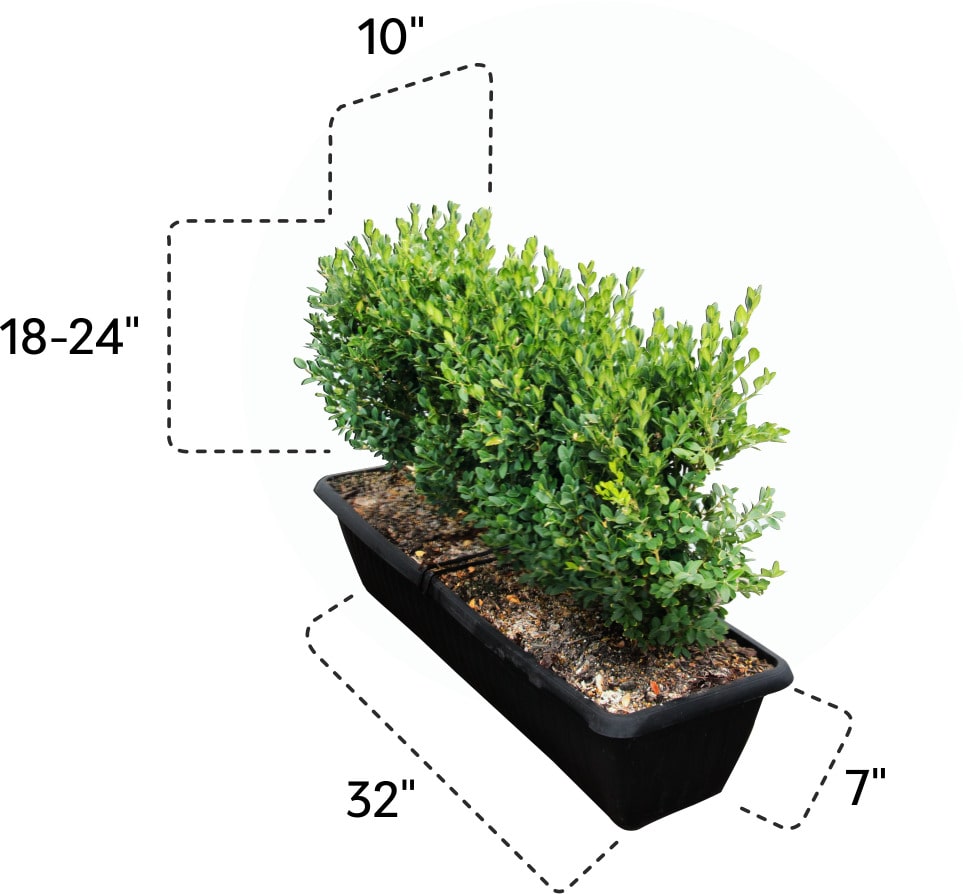 MiniHedge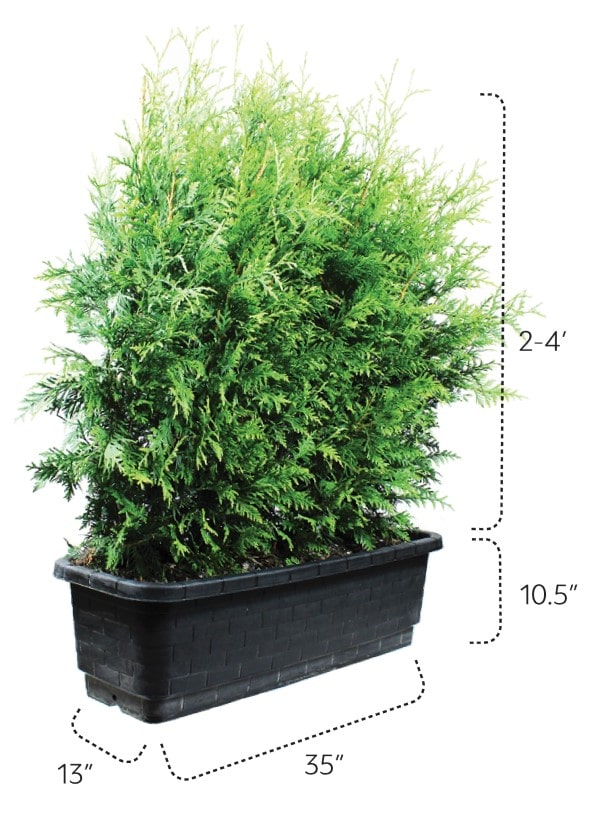 MiniHedgeXL
Hedge Type
Height
Units Available
Order

Buxus x 'Green Mountain'

Green Mountain Boxwood

18-24"

2-3' XL

200+ NOW

75 NOW

Buxus sempervirens

Common Boxwood

2-3' XL

500+ Spring 24

-

Buxus sempervirens 'Schmidt'

Schmidt Common Boxwood

2-3' XL

4' XL

110 NOW

70 NOW

Euonymus japonicus 'Green Spire'

Green Spire Euonymus

18-24"

275+ NOW

-

Taxus x media 'Hicksii'

Hicks Yew

15-18"

3-4' XL

4-5' XL

250+ NOW

700+ NOW

45 NOW

Thuja x 'Green Giant'

Green Giant Arborvitae

4-5' XL

500+ NOW
Updated: October 9, 2023
Looking for pricing?
InstantHedge® Now offers ways to buy hedges in all sizes and quantities.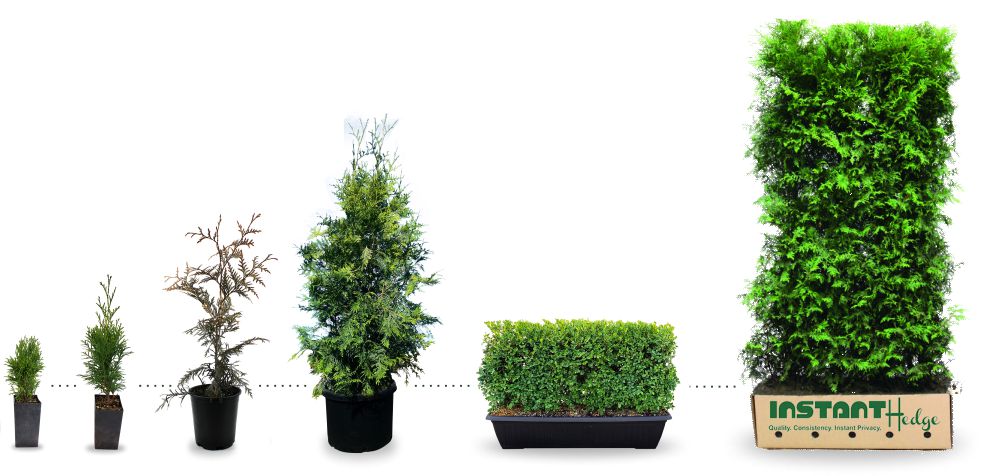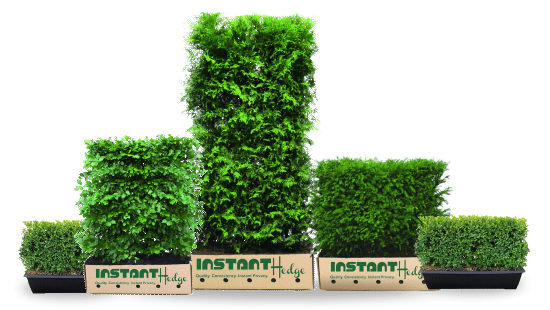 *Wholesale pricing is strictly extended to members of the green industry - including but not limited to: Landscape Companies, Garden Centers, Landscape Suppliers, and Landscape Architects.
We reserve the right to review all customer applications and eligibility for wholesale pricing.
Want help figuring out
how many units you need?
Use our Hedge Calculator tool!
Ordering
Ordering InstantHedge is fast and simple. Here's what to expect:
Get a Quote
Contact us to get a quote for your project with plant and shipping costs.
Shipping
After payment is received, we can prepare and ship your order.

The whole process typically takes around two weeks. Two weeks plus 1 installation day for a mature hedge? Sure beats the old fashioned way that takes 5-6 years…
Payments
Once your order is confirmed, we will need full payment 2 weeks before your requested delivery date (sometimes we can rush this if the order is extremely urgent). We accept checks, wire transfers, and credit card payments with a 3.5% processing fee.
Shipping
We have several different options for shipping, and different order sizes and time of year will affect which one is chosen for your order.
Freight costs became extremely variable in 2020 and they have not yet normalized, so the best way to find out what it will cost is to reach out for a custom quote with your project details. Quotes are not set in stone as rates change day by day. We only charge you what it costs us.
InstantHedges ready to be shipped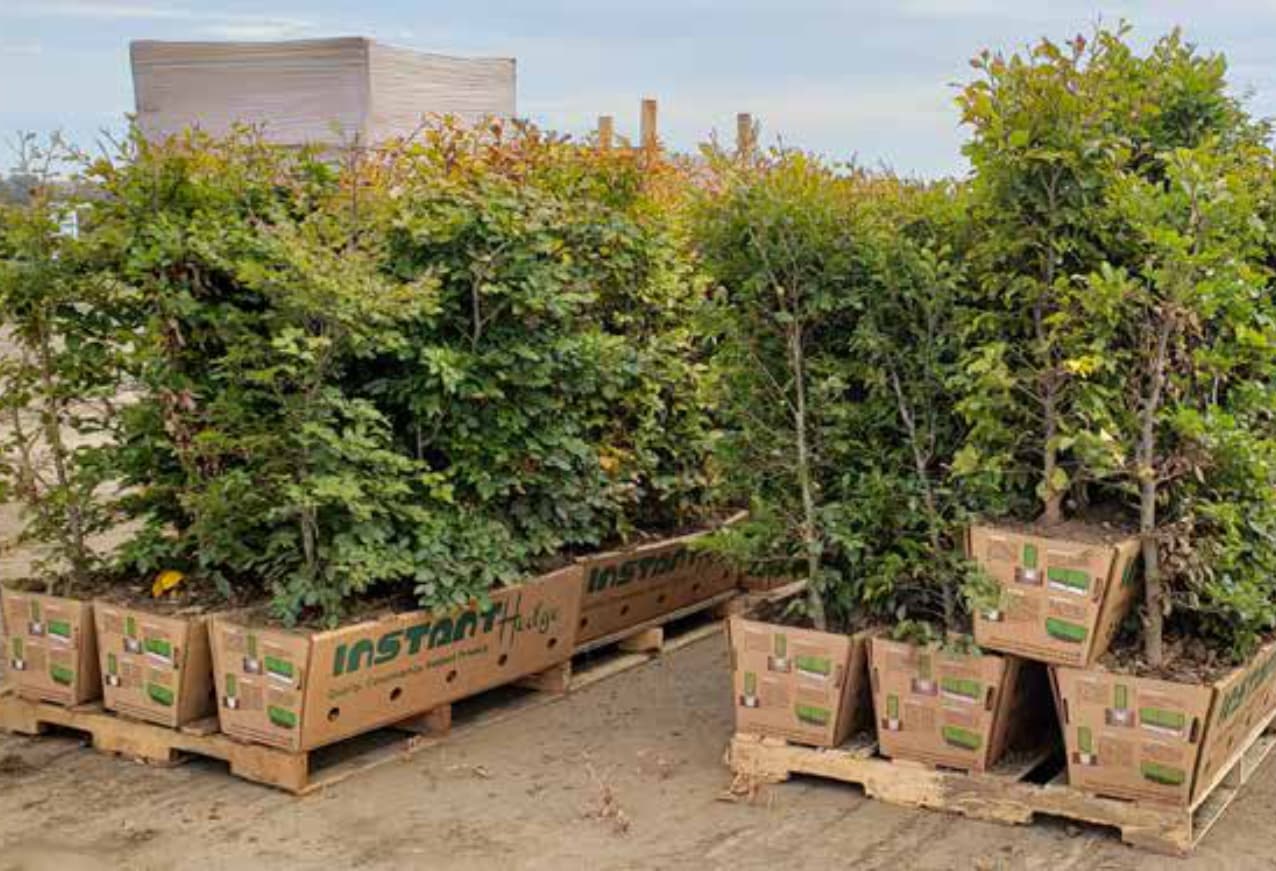 InstantHedges can ship either 3 units (10 Linear Feet) or 4 units (13' 4") per pallet.
Stacking 4 per pallet can result in some crumpling of the cardboard boxes on the bottom tier, but the hedges themselves won't be damaged. Without stacking, we can fit 90 hedge units (300 LF) per truck. With stacking, we can fit 120 units (400 LF) per truck.
The MiniHedges ship 24 units per
pallet rack for orders that are 18
units or more. 24 units is 64 linear feet.
We can fit 624 units per truck (1664 LF). For smaller orders, we usually ship via FedEx Ground in custom cardboard boxes that are well-secured to make sure the hedges
arrive in great shape.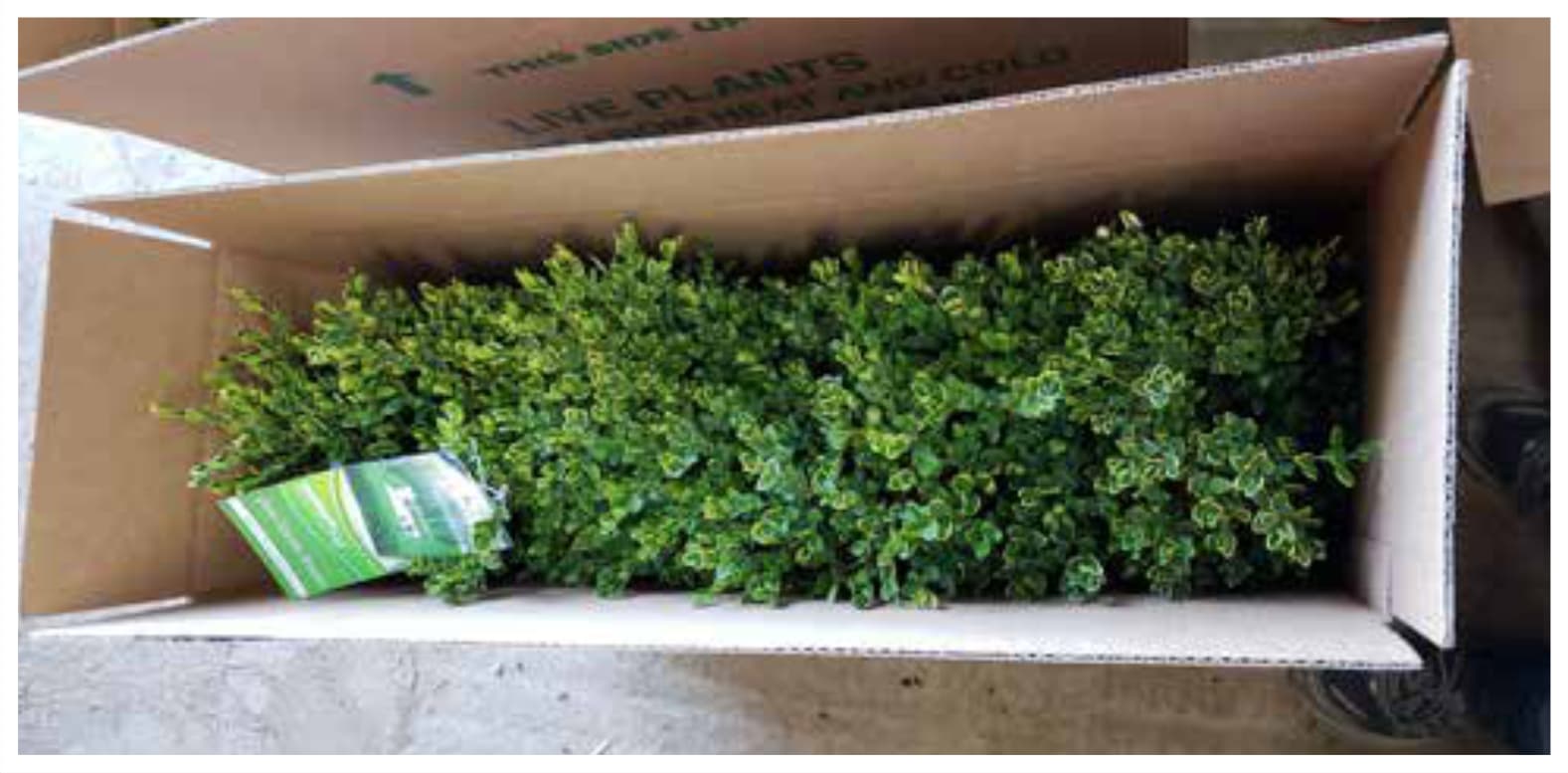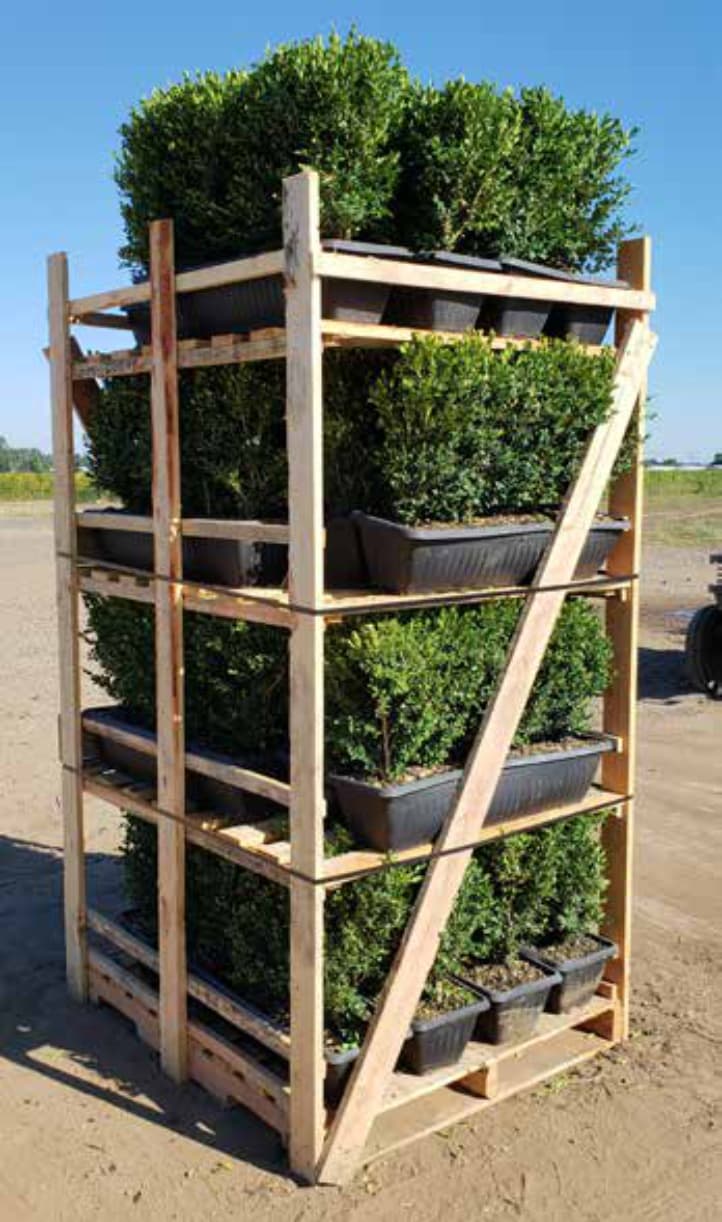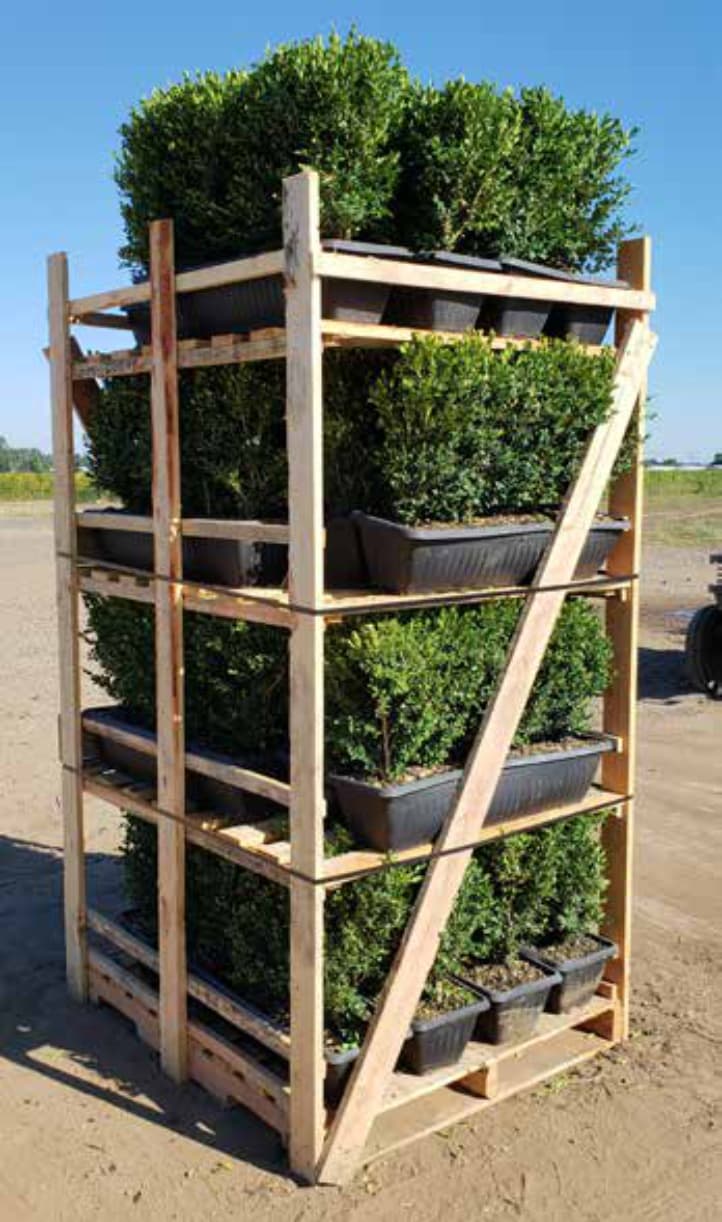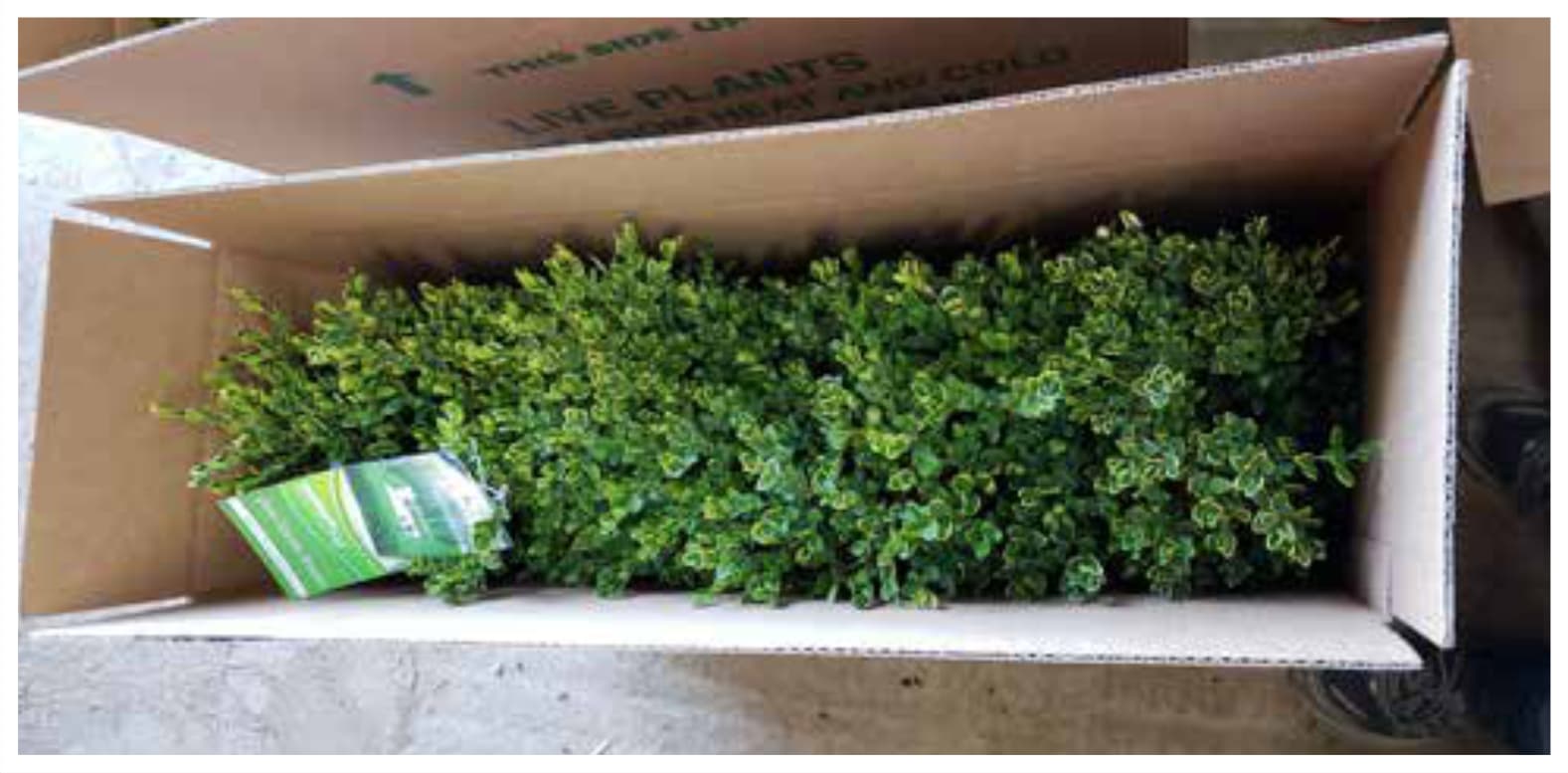 50+ miles of hedges in production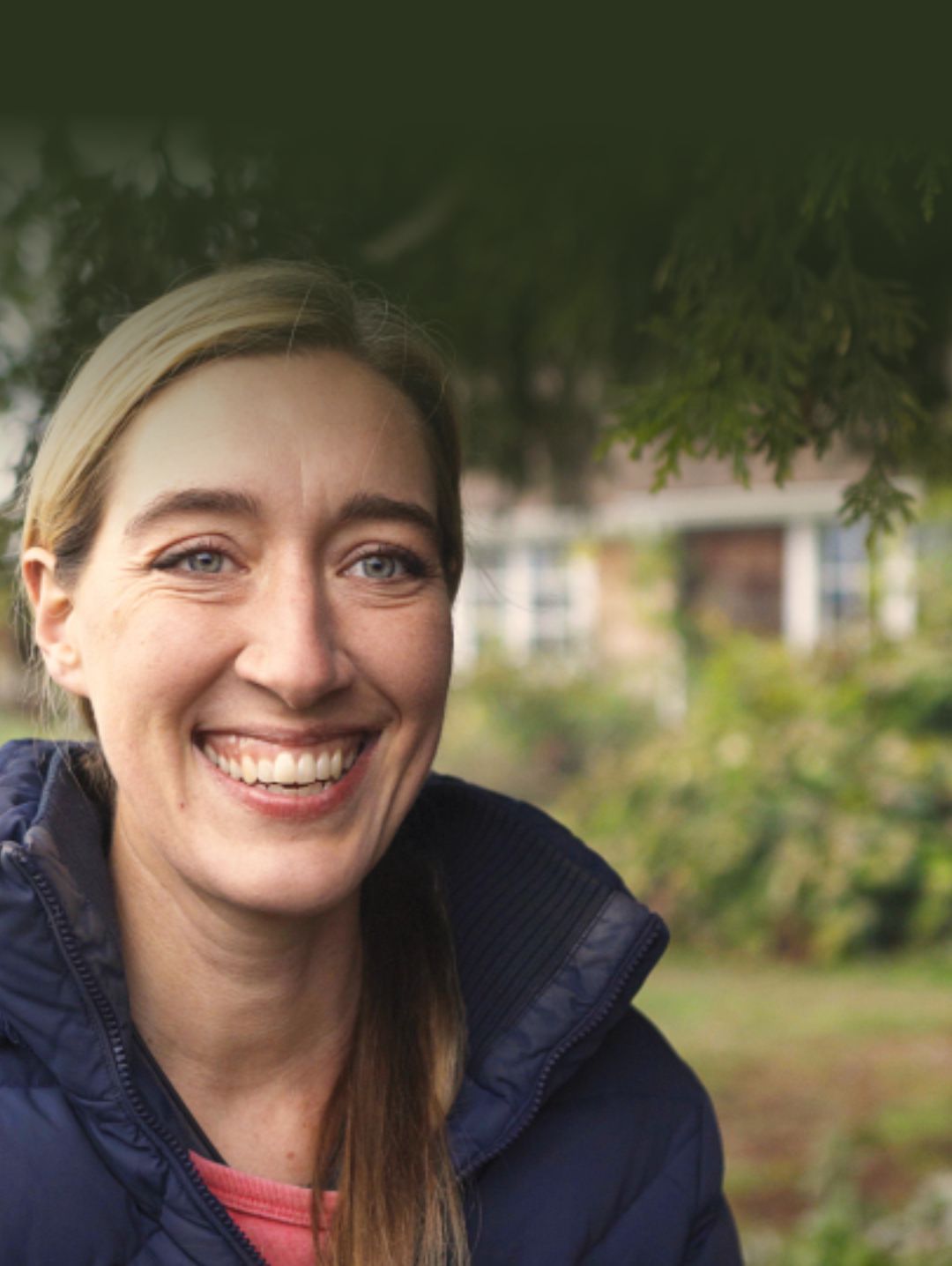 Customer Testimonial
Learn what sets us apart from the rest
HEDGE UNIT CALCULATOR
We are happy to help you calculate how many hedge units you need for your project, but if you
want to figure it out quickly on your own simply type your linear feet and hedge size into this
calculator for an immediate answer!
You need XX hedge units for your project
Need pricing?
GET A QUOTE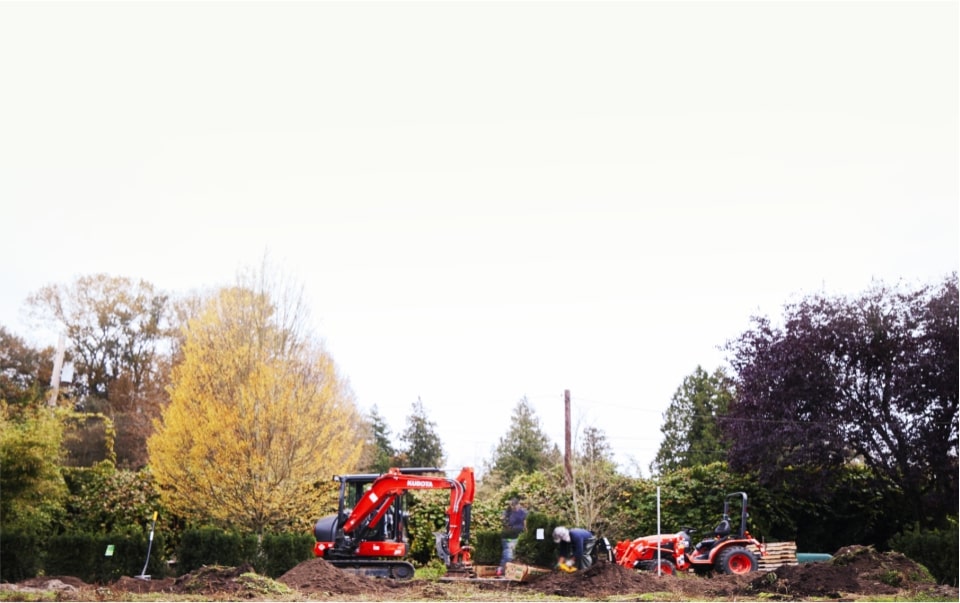 Looks like you're local!
We may have discounted pricing and delivery installation services for your area.
Learn more