Lonicera Nitida
or
Box Honeysuckle
(sometimes called
Wilson's Honeysuckle
) is a broadleaf evergreen shrub that make an excellent hedge. It grows quickly and with repeated shearing makes an incredibly dense screen with beautiful texture. Lonicera nitida can be kept around 3 feet tall up to 8 feet tall. It is a great
boxwood substitute
.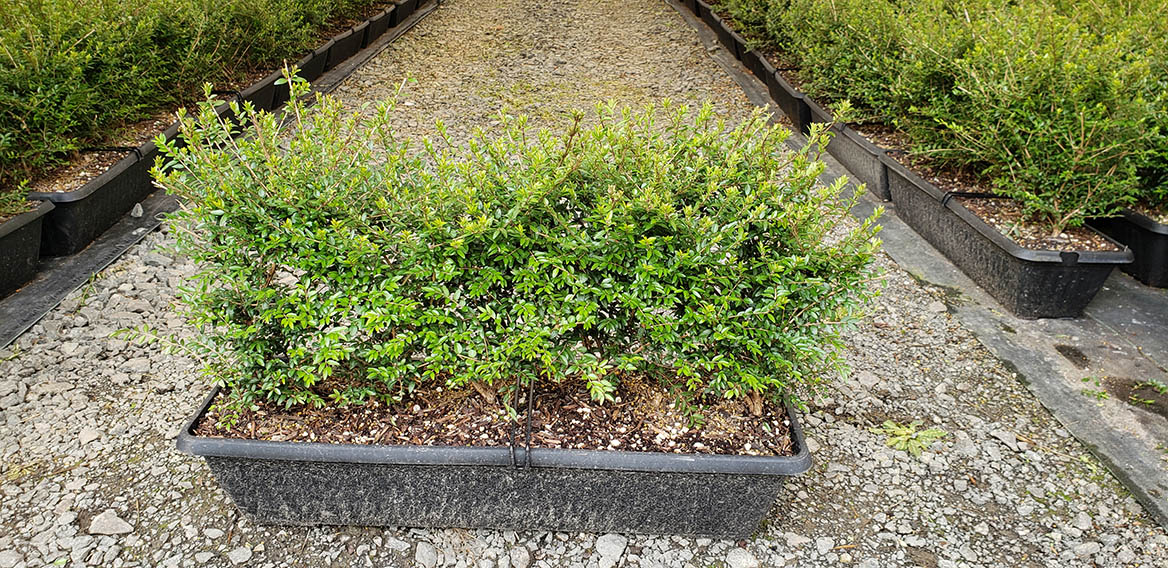 Lonicera nitida is an excellent boxwood substitute for low borders and hedges.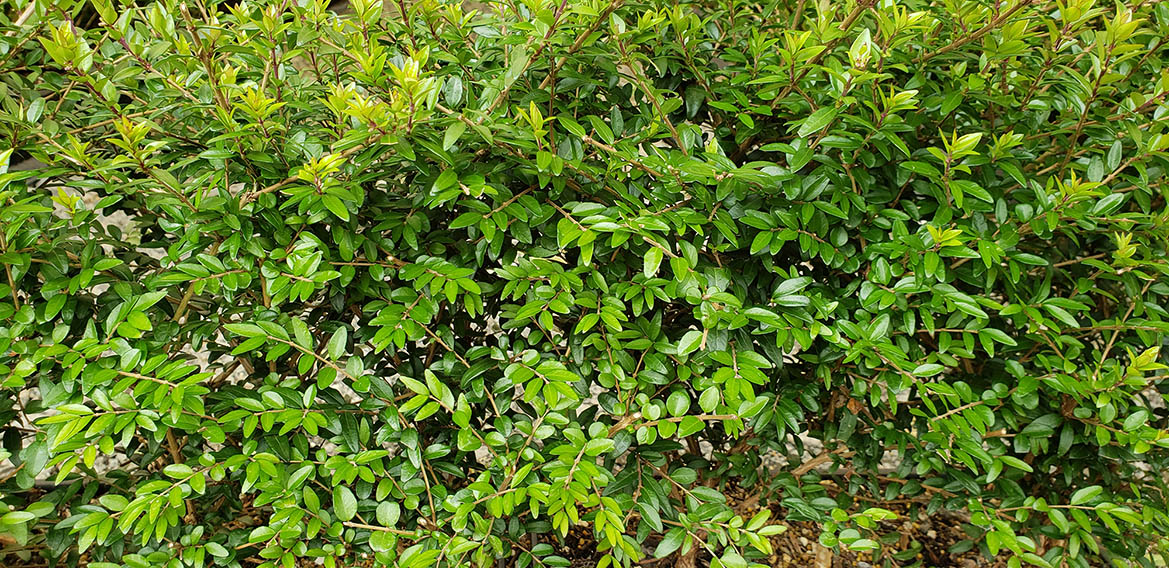 Box honeysuckle is fast-growing and easy to grow. Deer-proof foliage is a plus!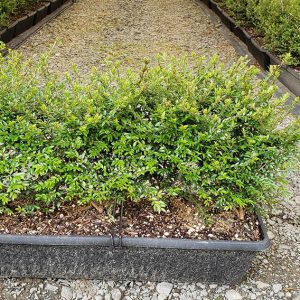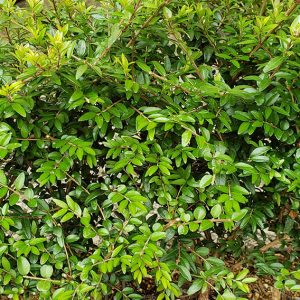 LONICERA BOX HONEYSUCKLE QUICK GUIDE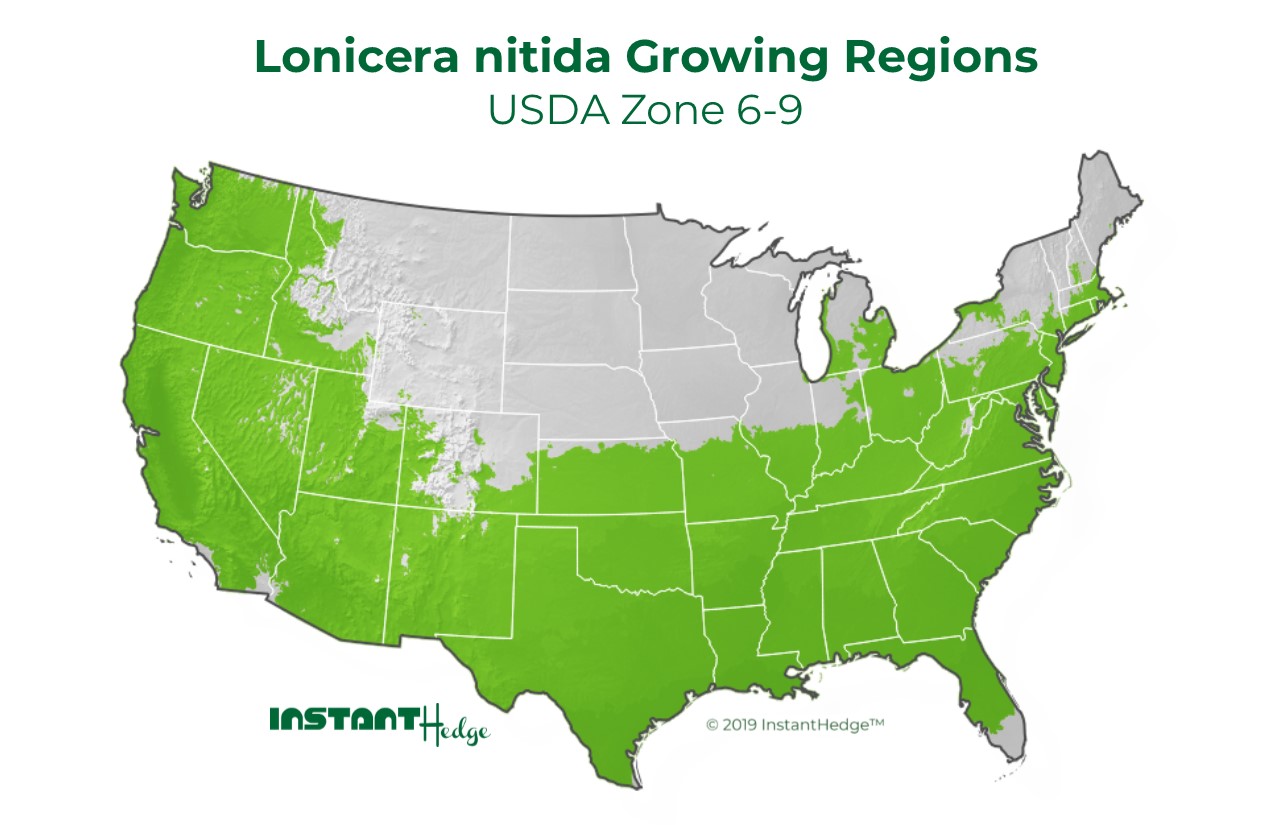 Evergreen with small, boxwood-like leaves
Fast grower
Easy to form into a dense hedge
Hardy in USDA Zones 6-9
Grows in full sun or deep shade
Deer resistant
LONICERA NITIDA HEDGE DETAILS
While less common in the United States, Box Honeysuckle is an extremely popular hedge in the UK. It is native to China. Its fine green foliage is similar to boxwood, and with consistent shearing it grows into a dense, thick hedge. Lonicera Nitida growth rate rapidly but responds well to pruning, so it can be maintained as either a small or a large hedge.
Lonicera Nitida grows well in full sun to light shade, and is hardy in USDA Zones 6-9. It is strongly deer resistant and has no serious disease issues. It tolerates drought, salt, and pollution well, and grows well in a wide range of soil types.
Box Honeysuckle Hedge is a great choice for replacing a green mountain boxwood hedge that has been infected with Boxwood Blight.
USDA Hardiness Zones:

6 - 9

Your Hardiness Zone:

West Coast - Sunset Heat Zones:

8 - 24

Sun/Shade:

Full Sun to light shade

Deer Resistance:

Yes

Watering Requirements:

Moderate

Growth Rate:

Fast, ~12" per year

Mature Size:

4'H x 4'W Unpruned

Drought Tolerance:

High once established

Pest/Disease Issues:

No significant pest or disease issues

Order Request
Please fill in your details and we will reply shortly.