Little Simon Arborvitae is a dwarf selection from Emerald Green Arborvitae, which is already a slow-growing plant. Little Simon is a wonderful choice for low, compact
hedges
. It is extremely cold-hardy, and is a nice alternative for boxwoods in areas that may have had a boxwood blight issue in the past.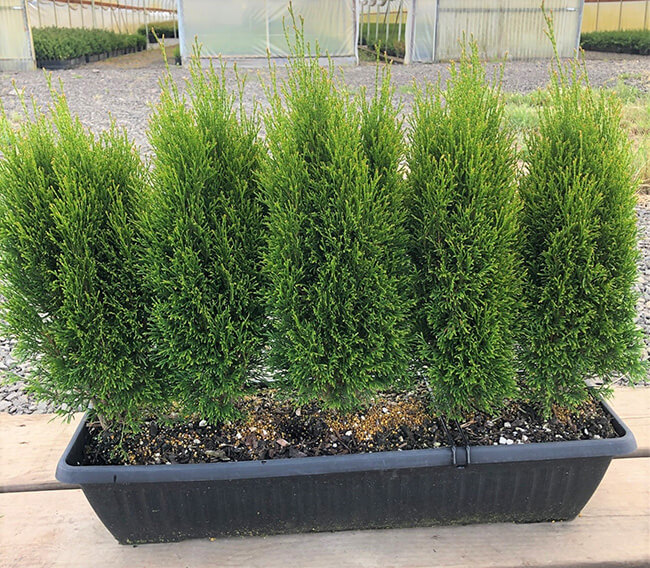 Little Simon InstantHedges are 32" long and 18-24" tall.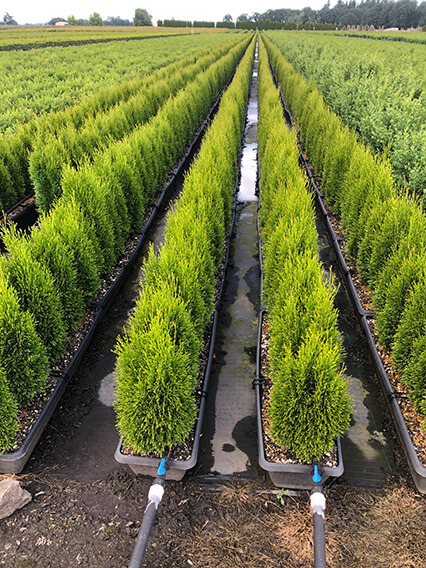 Rows of Little Simon growing at our nursery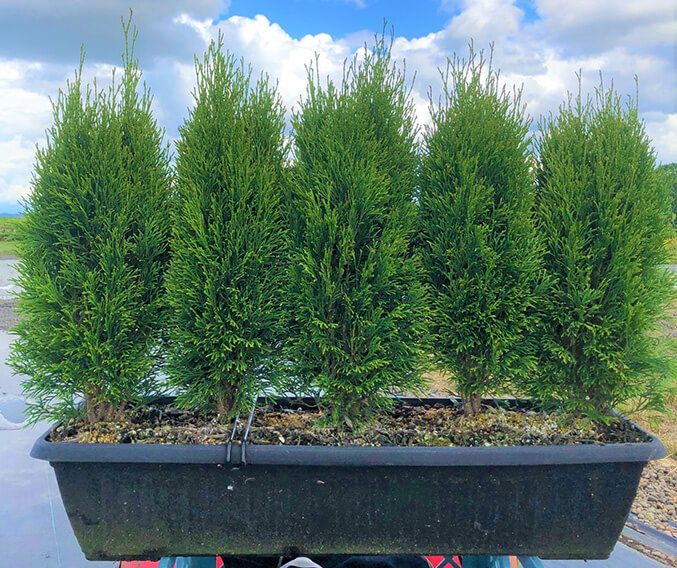 Little Simon hedge units weigh under 40 lbs each and are easy for one person to maneuver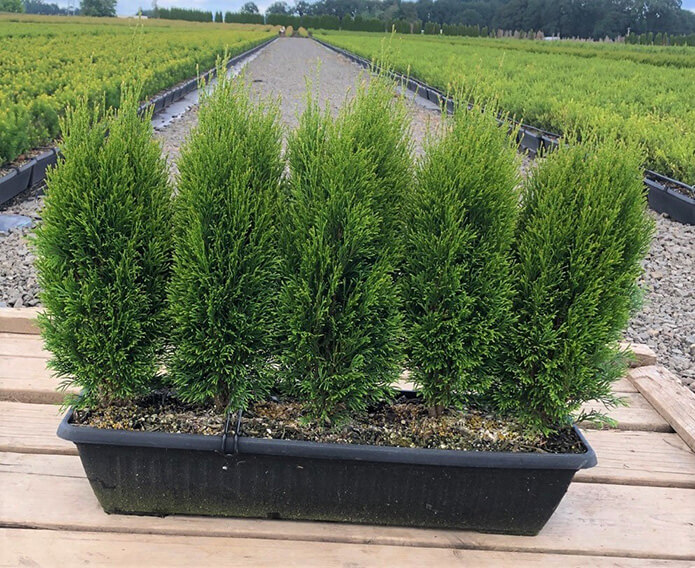 With a nice, dark green color all year, Little Simon makes an attractive low hedge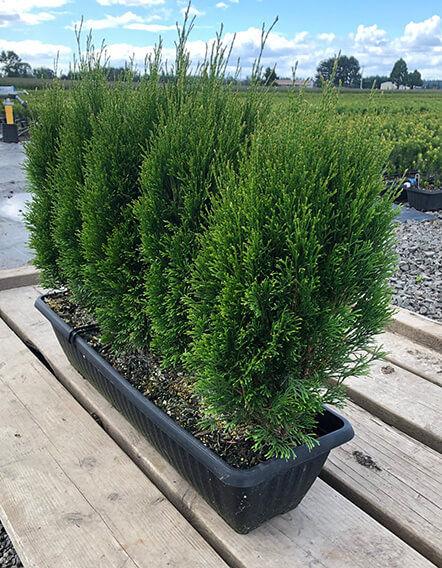 Our Little Simon units are nice and full on the ends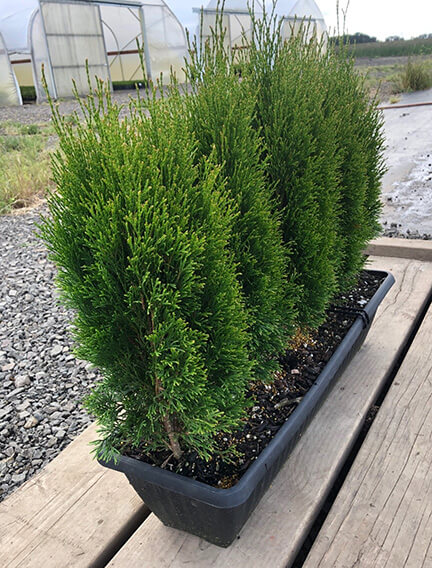 Little Simon can be grown either in the ground on in containers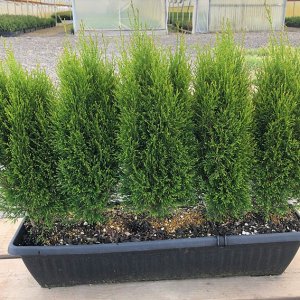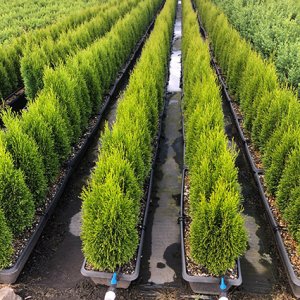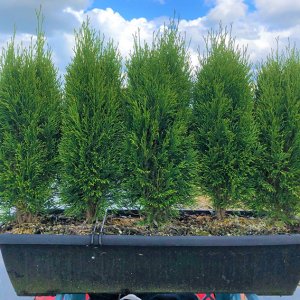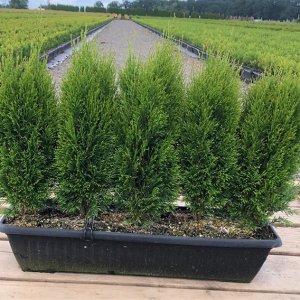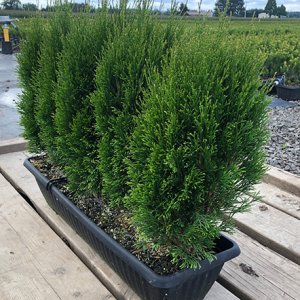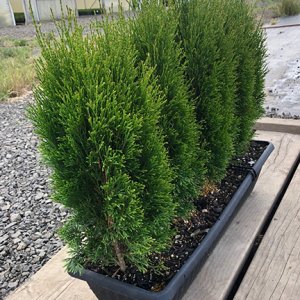 Quick Guide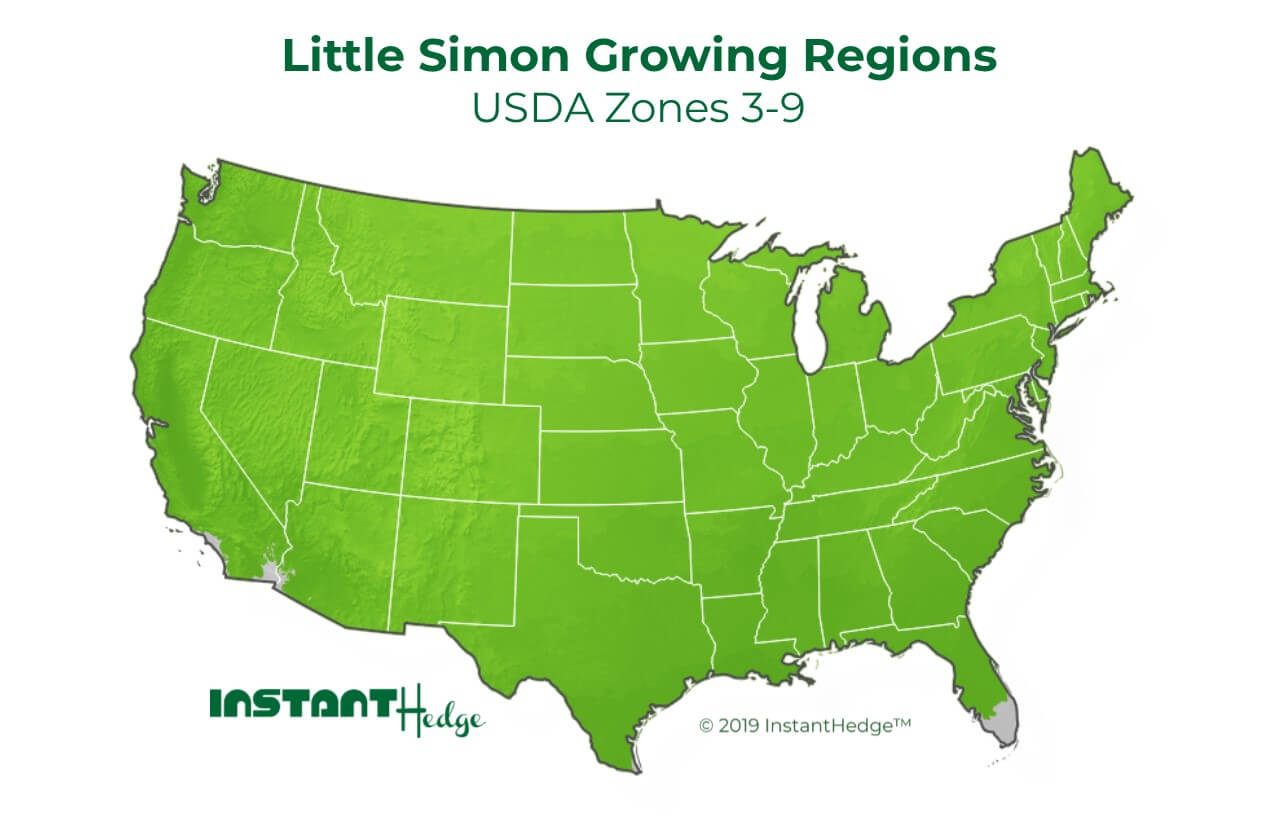 Little Simon Quick Guide:
Evergreen with bright green foliage
Small height and width, perfect for a low-maintenance, small hedge
Very slow growth rate
Hardy in USDA Zones 3-9
Grows in full sun
Little Simon Details
Prized for its emerald-green, glossy, evergreen foliage (even in the middle of winter) as well as its narrow and upright habit, Green Spire is a wonderful hedge choice for warm, coastal areas such as Texas and Florida. It is hardy in USDA Zones 6-9. It is generally very easy to grow and maintain.
With optimum water and fertilizer, Green Spire can grow up to 1 foot per year, with almost all of the growth reaching straight upright. A slow-release fertilizer in early spring is perfect to encourage strong spring growth. At maturity, it can easily be maintained at 10 feet tall by 2 feet wide. It responds very well to hard pruning, making it an ideal hedge.
Green Spire grows well in full sun to nearly full shade, requiring only a few hours of sunlight per day. It has moderate drought resistance but does not like overly wet soil. Make sure your planting area is well-draining, but provide weekly water in dry times once established.
USDA Hardiness Zones:

3-9

Your Hardiness Zone:

West Coast - Sunset Heat Zones:

1 - 9, 15 - 17 and 21 - 24; H1, H2

Sun/Shade:

Full Sun

Deer Resistance:

No

Watering Requirements:

Moderate

Growth Rate:

Slow, 1-3" per year

Mature Size:

3' H X 1' W

Drought Tolerance:

Moderate

Pest/Disease Issues:

Deer can be a problem, verticillium wilt resistant
Landscape Gallery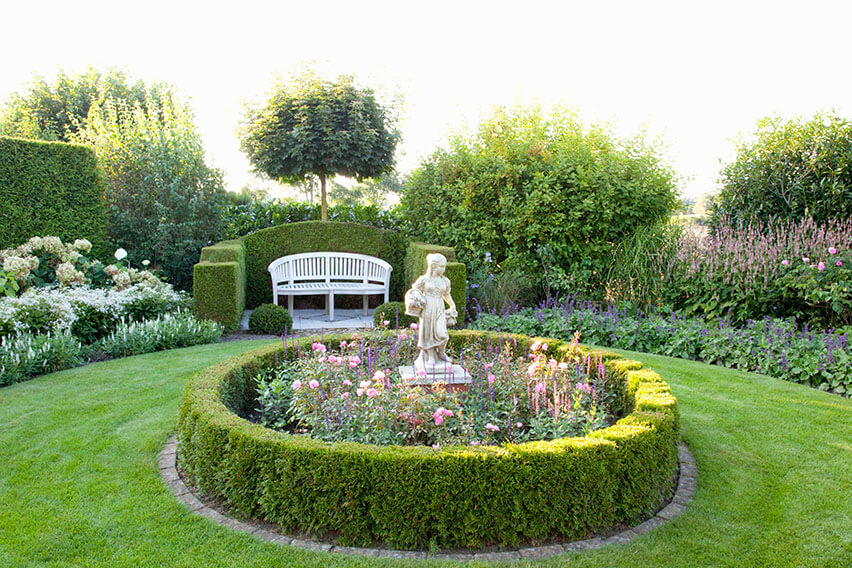 Little Simon makes a nice boxwood replacement and can be grown as a low border hedge.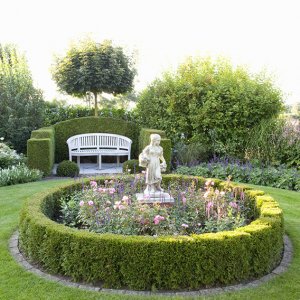 Order Request
Please fill in your details and we will reply shortly.