Using hedges in a commercial space makes financial, practical and aesthetic sense—hedges allow designers  to create distinct spaces  in commercial gardens for everything from entryways, outdoor rooms, paths and bike lanes, parking, entertainment spaces, even quiet green parks and water features: essentially, in commercial gardening, hedges maximize usable space within a property by creating natural, sustainable, green barriers.

Thoughtfully chosen hedges have a myriad of practical uses for Commercial landscaping spaces:
Noise and wind buffering
Reducing heat load, leading to lower heating and cooling costs
Reducing runoff
Soil stabilization
Creating a 'green' environment
Hedge installation is an easy and cost-effective way to add value to the property, as well as creating an aesthetically welcoming space through commercial landscaping—additionally, many hedge varietals thrive in a variety of climates. Hedges in Commercial landscaping are easy to maintain with annual pruning and basic care.
Commercial gardening can be implemented on every sized property, from small, private businesses hoping for a simple, welcoming entryway to large municipalities hoping to increase their accessible public green spaces. Hedging plants are also effective for contemporary landscaping.
COMMERCIAL GARDENING GALLERY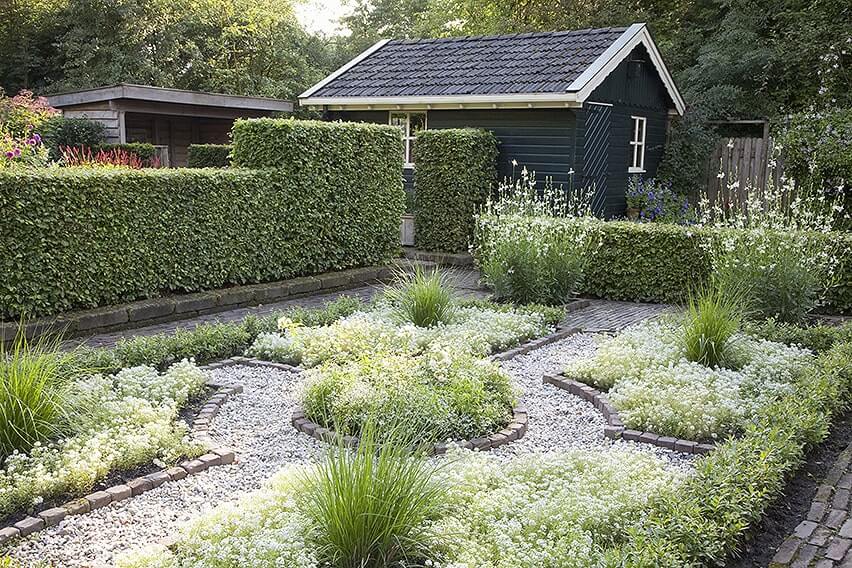 European beech (Fagus sylvatica) trimmed to varying heights creates an intentional screen for this country garden courtyard.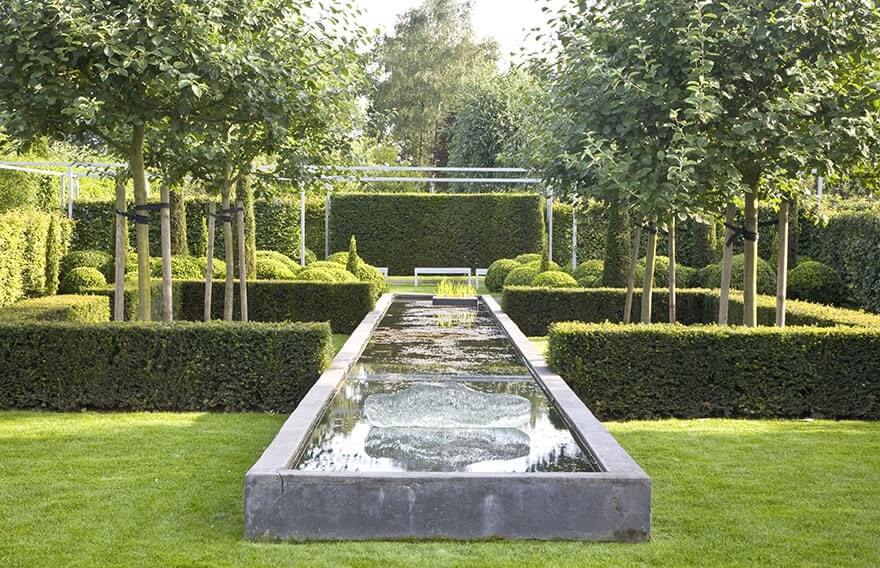 Dense, evergreen, easily-maintained Hicks Yew hedges are the perfect choice for low, artistic borders.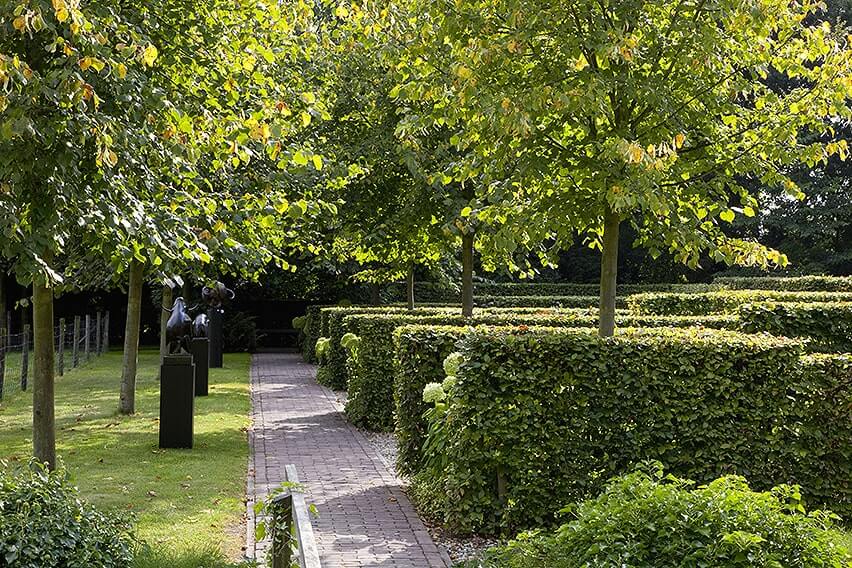 Beech hedges can be planted in blocks to create patterns to highlight other plants and sculptures.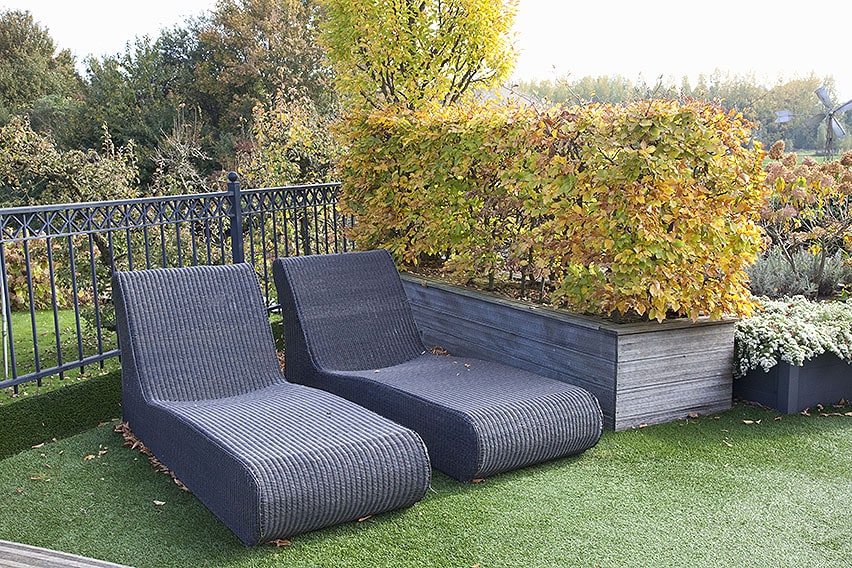 Beech hedges can easily be grown in planters anywhere, including patios, balconies, and green roofs.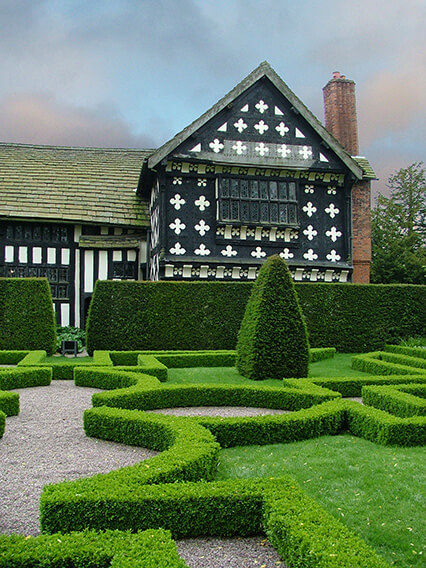 Historic estates and parks can be revived using new boxwood hedges to create classic knot gardens
Public parks, botanical gardens, and historic estates can use low boxwood hedges for a simple yet extremely elegant design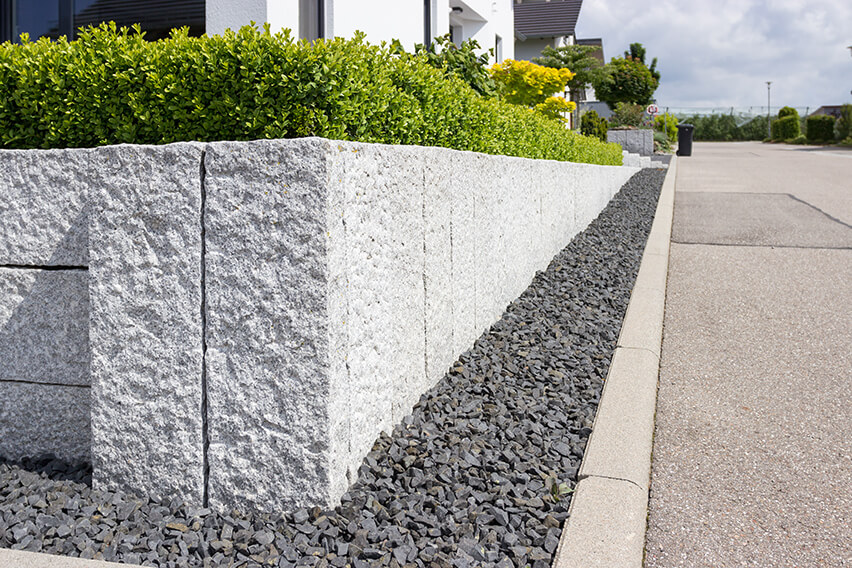 Urban businesses gain instant curb-appeal with a tidy, uniform boxwood hedge encircling their building.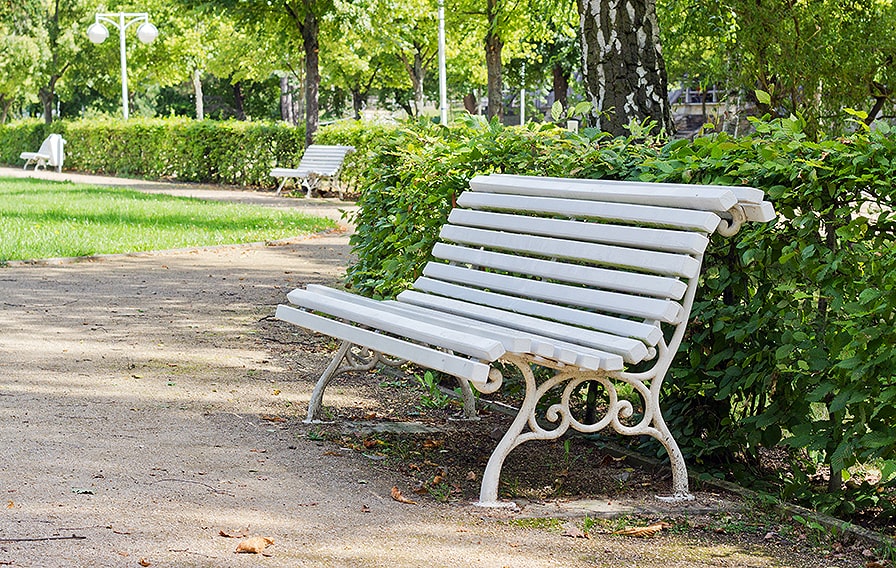 Beech hedges add beauty, privacy, and quiet to public parks.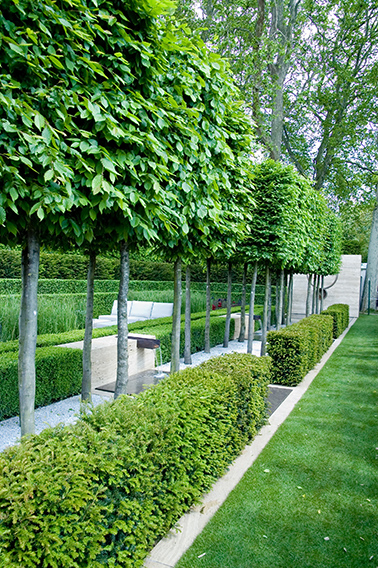 A peaceful space is created in a city park using boxwood and yew hedges to designate rooms in the landscape
Government building areas and universities often have wide open areas for landscaping. Boxwood knot gardens provide year-round structure and interest.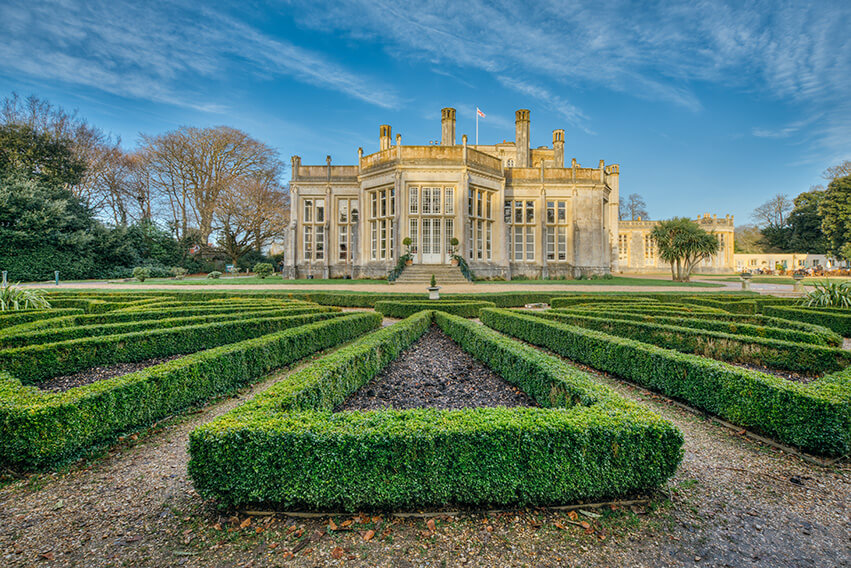 Historic estates (or new estates hoping to achieve an historic look) always look right with an expansive boxwood knot garden.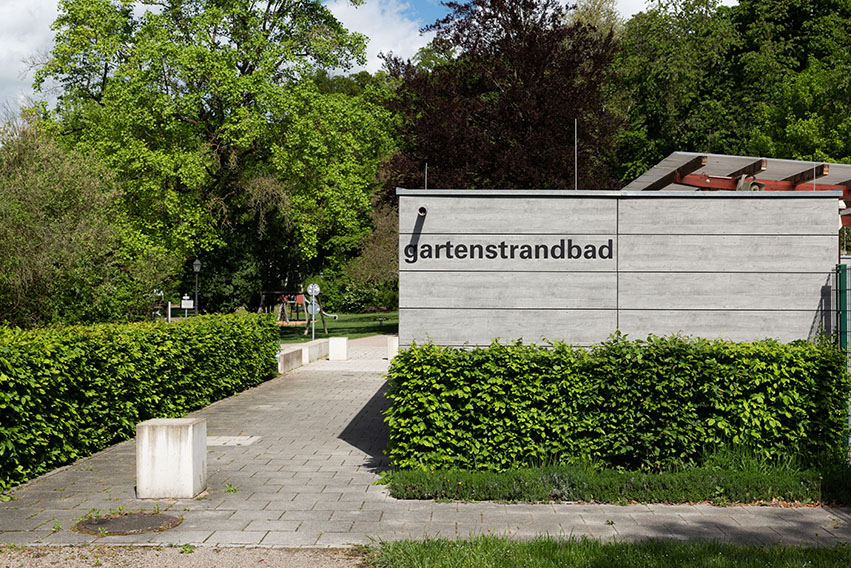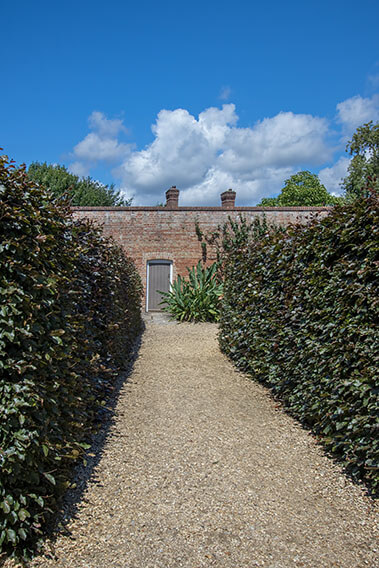 Purple beech is a unique hedge that is sure to make an impact in any landscape design!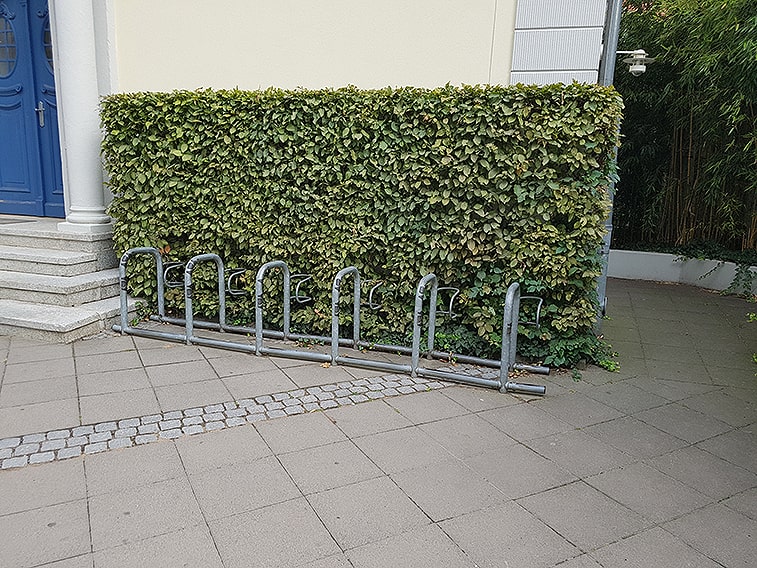 Dress up a simple bike rack by adding a green beech hedge behind it.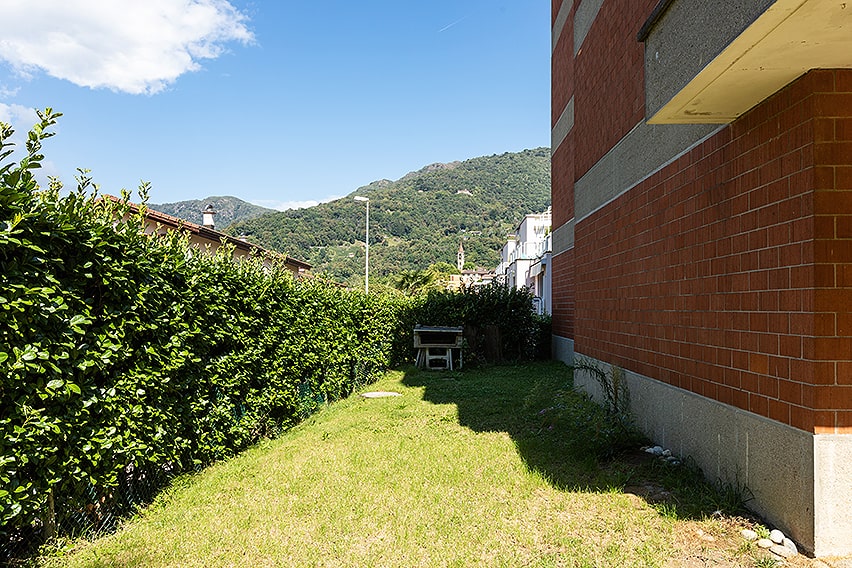 Suburban home with close neighboring yards can feel private and secluded by using a dense privacy hedge like English Laurel.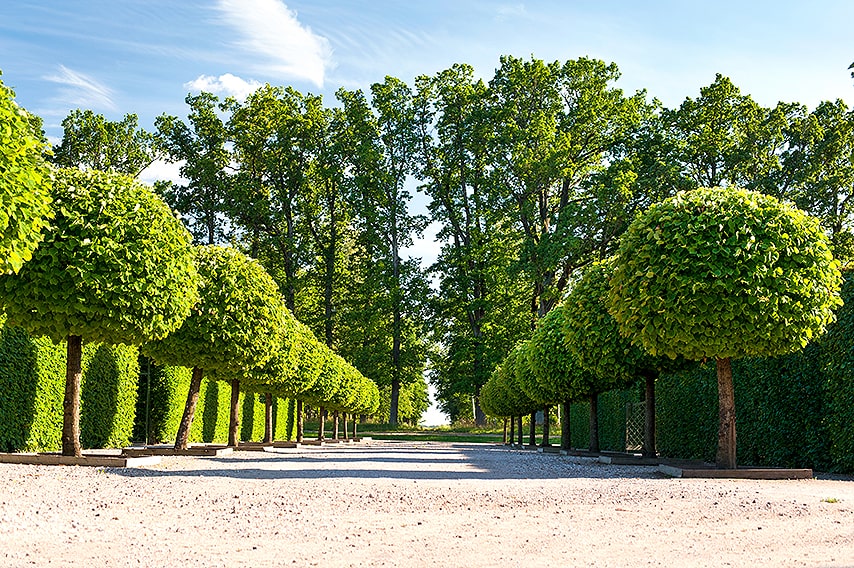 A driveway framed by trees can be made even more distinguished with a hedge border behind.