In contemporary gardens, the use of hedges is particularly effective due to the design technique of using fewer plants juxtaposed with hardscape elements —thus enabling the plants to have a greater visual impact.
Hedging is an excellent way to create visually impactful contemporary gardens. Hedges cross the line between the plants and hardscape, combining the structure characteristic of the contemporary garden design with the softness of living plants. With the wood, metal, concrete, and rock used in contemporary landscape design, green foliage against these materials will soften the effect and add living interest

Many hedge varieties can even thrive in containers. Contemporary gardens landscape design often uses containers as this technique provides structured planting zones and is suitable on patios and rooftop spaces. This gives the landscape designer or homeowner the ability to create privacy screens with ease in any outdoor space.
Hedges are also useful in stabilizing soil. Using hedges on slopes or around pools, waterfalls and other water details will protect against soil erosion while also reducing the impact of potential water runoff. There are many hedge types that are suitable for contemporary gardens.
CONTEMPORARY GARDENS IMAGE GALLERY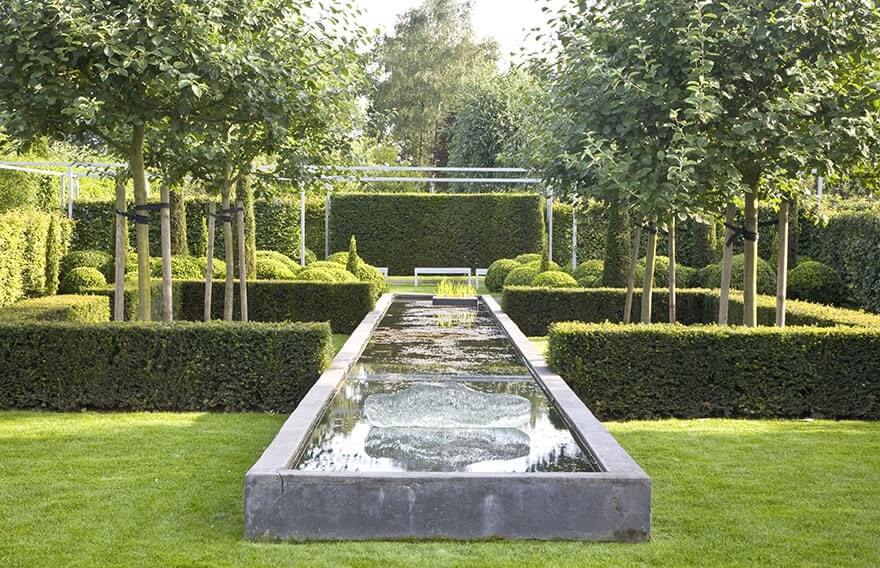 Dense, evergreen, easily-maintained Hicks Yew hedges are the perfect choice for low, artistic borders.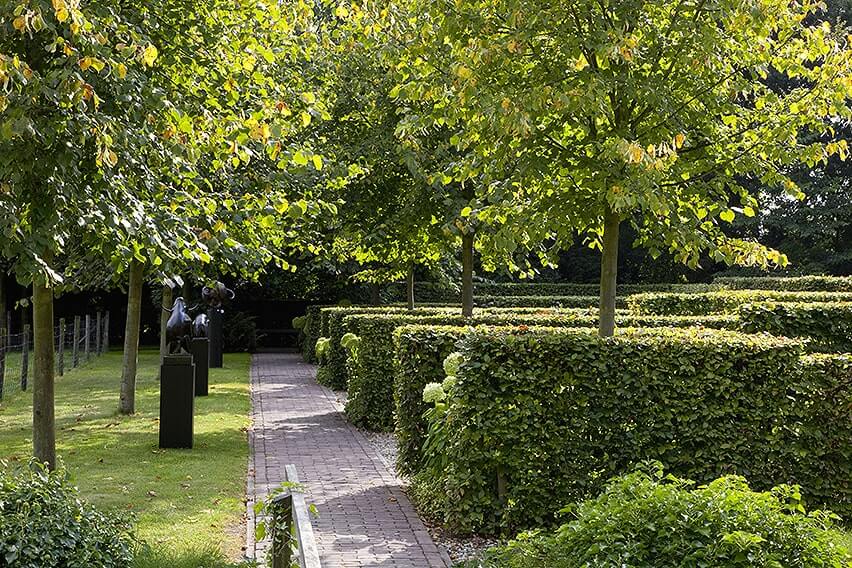 Beech hedges can be planted in blocks to create patterns to highlight other plants and sculptures.
Walkways around this pond are bordered symmetrically with boxwood (Buxus) hedges.
In this application, the European beech (Fagus sylvatica) hedge has been limbed for an interesting effect in this landscape.
Use a hornbeam hedge to highlight flowers, herbs, and garden sculptures.
Purple or copper beech creates striking color contrast with flowers and lawn.
This garden room is made elegant and modern with the beech hedge design surrounding the seating area.
Simple but impactful, this design uses a mix of colors and heights of beech hedges to make a statement while providing ultimate privacy.
This modern garden uses Portuguese Laurel combined with a piece of garden art for an interesting and useful design.
Borders can be more than just a green backdrop - make them the focal point by mixing colors and heights of beech hedge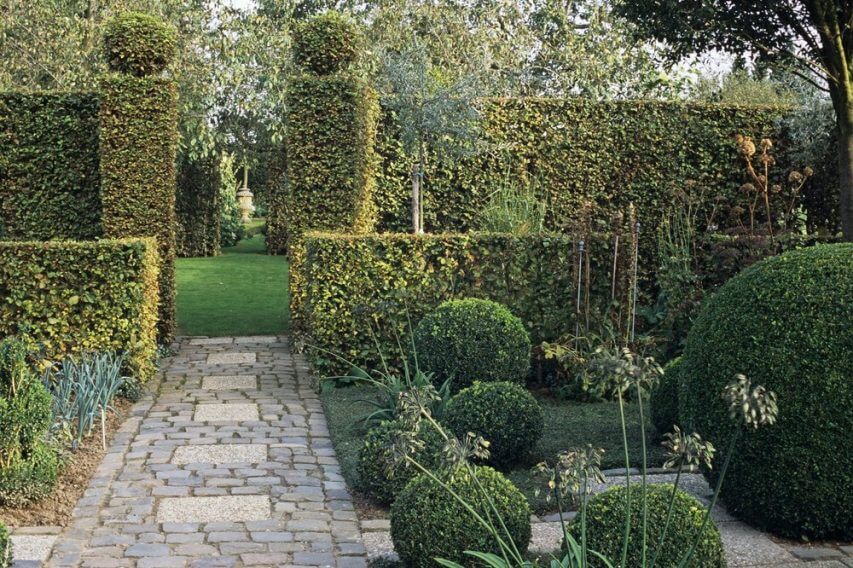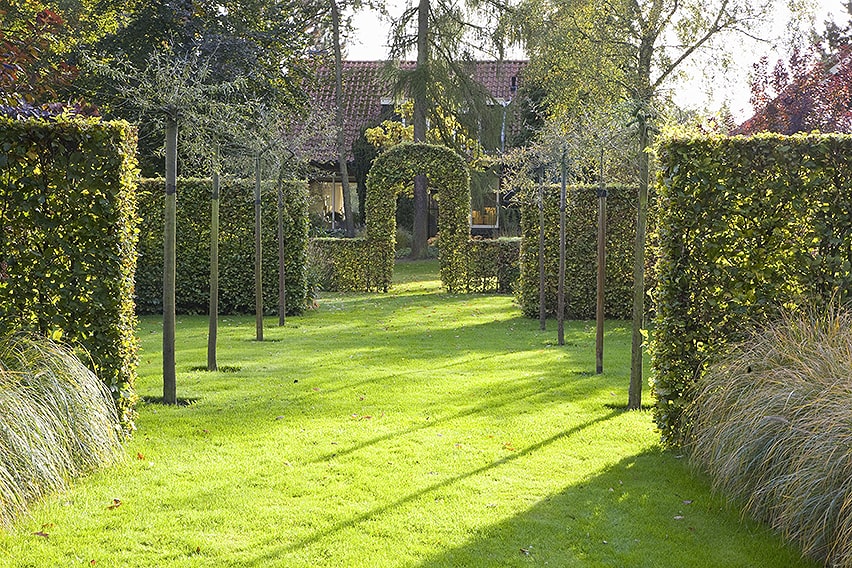 Older hedges like this European beech (Fagus sylvatica) can be trained to form an arch or gable.
To create definition between areas of the garden, hedges can be used as walls in contemporary gardens to create unique "rooms."
A formal outdoor meeting place such as this can be made more private with the use of privacy hedges like the yew (Taxus) in the background. Lower boxwood (Buxus) hedges bordering the patio provide an attractive border.
This elegant yew (Taxus) hedge not only provides a more effective screen than a traditional fence but also creates an elegant backdrop for an outdoor living area.
Soft evergreen hedges like this boxwood (Buxus) make a stone patio softer and more inviting even when planted in modern, geometric shapes.
Using hedges to form rounded contours in a landscape creates a contemporary feel when juxtaposed with vertical accents.