The evergreen Thuja occidentalis hedge stays dark green year round and holds its needles throughout the winter. The distinctive narrow conical shape and dense foliage makes for a sturdy and visually appealing hedge.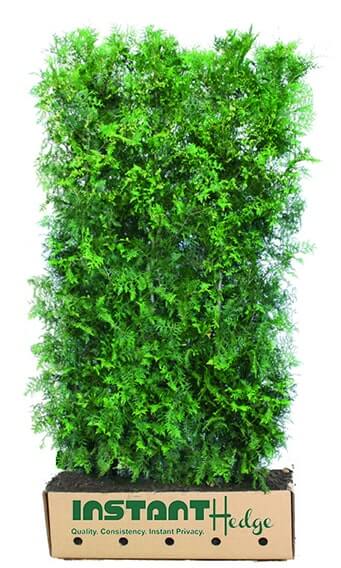 An arborvitae (Thuja) hedge planted in biodegradable cardboard container, ready to be planted in a landscape.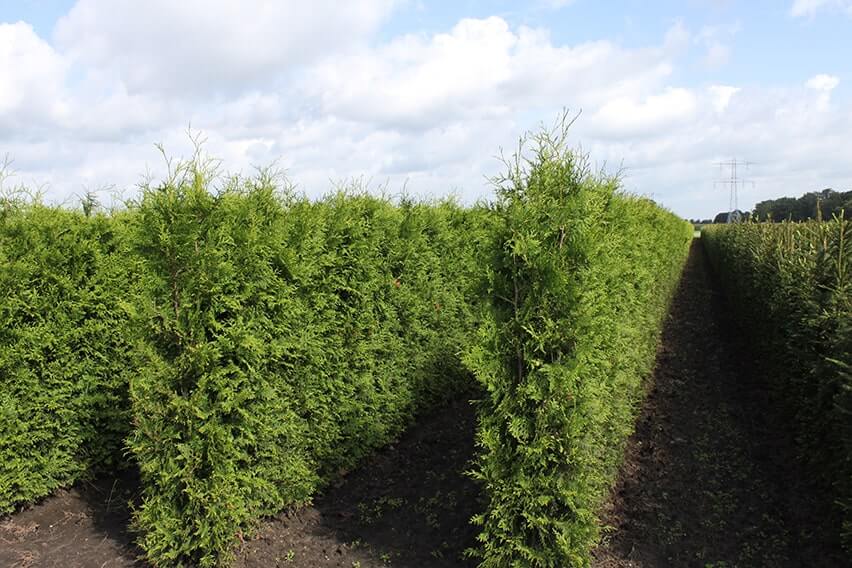 Neatly-maintained rows of arborvitae (Thuja) hedge ready to be harvested and shipped for landscape jobs.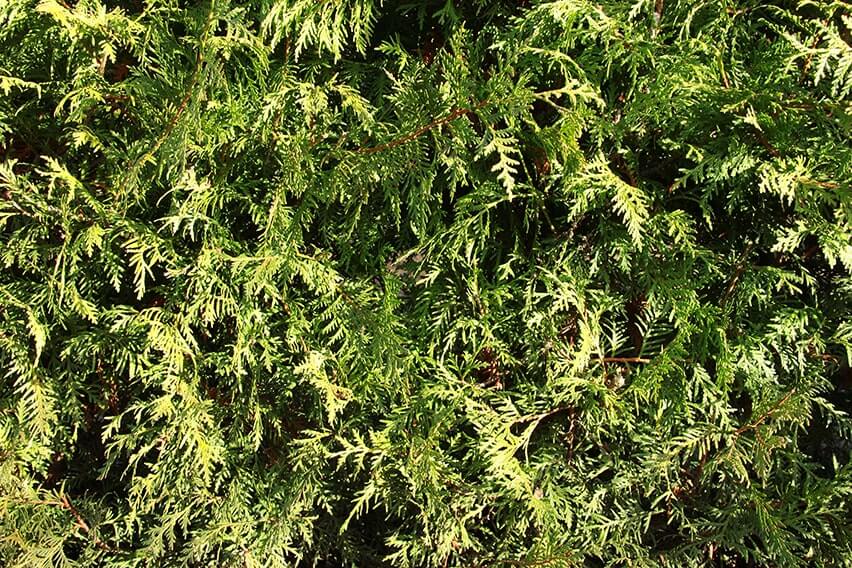 Dense yet feathery foliage on this arborvitae (Thuja) hedge allows for excellent privacy in all seasons.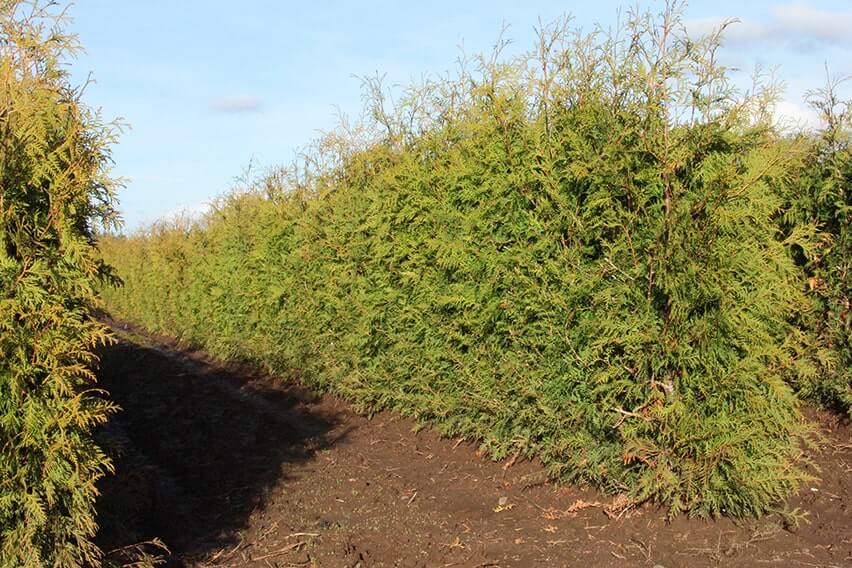 This row of arborvitae (Thuja) hedge is on its way to 6' high before it will be harvested.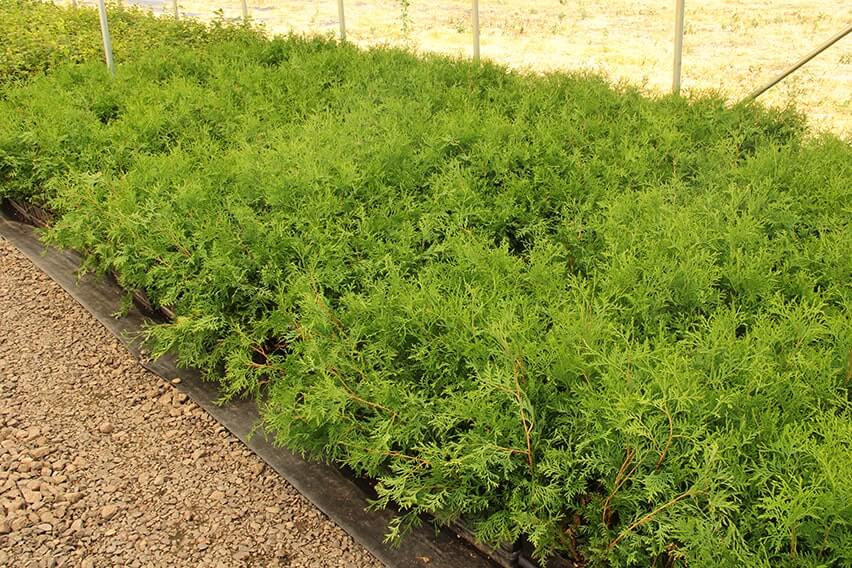 Small starts of arborvitae (Thuja) are staged in a greenhouse ready to be planted in the field to form InstantHedges.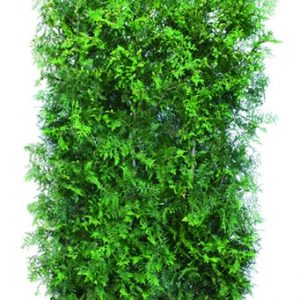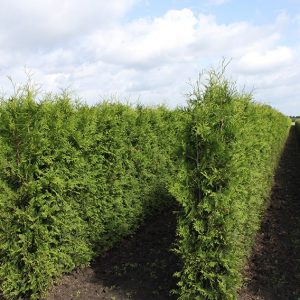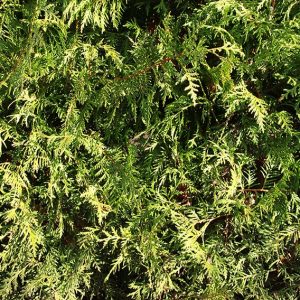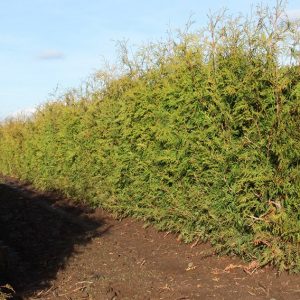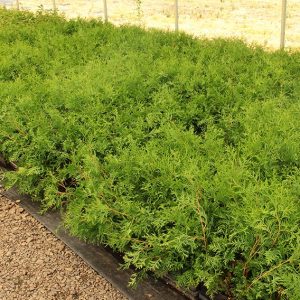 Quick Guide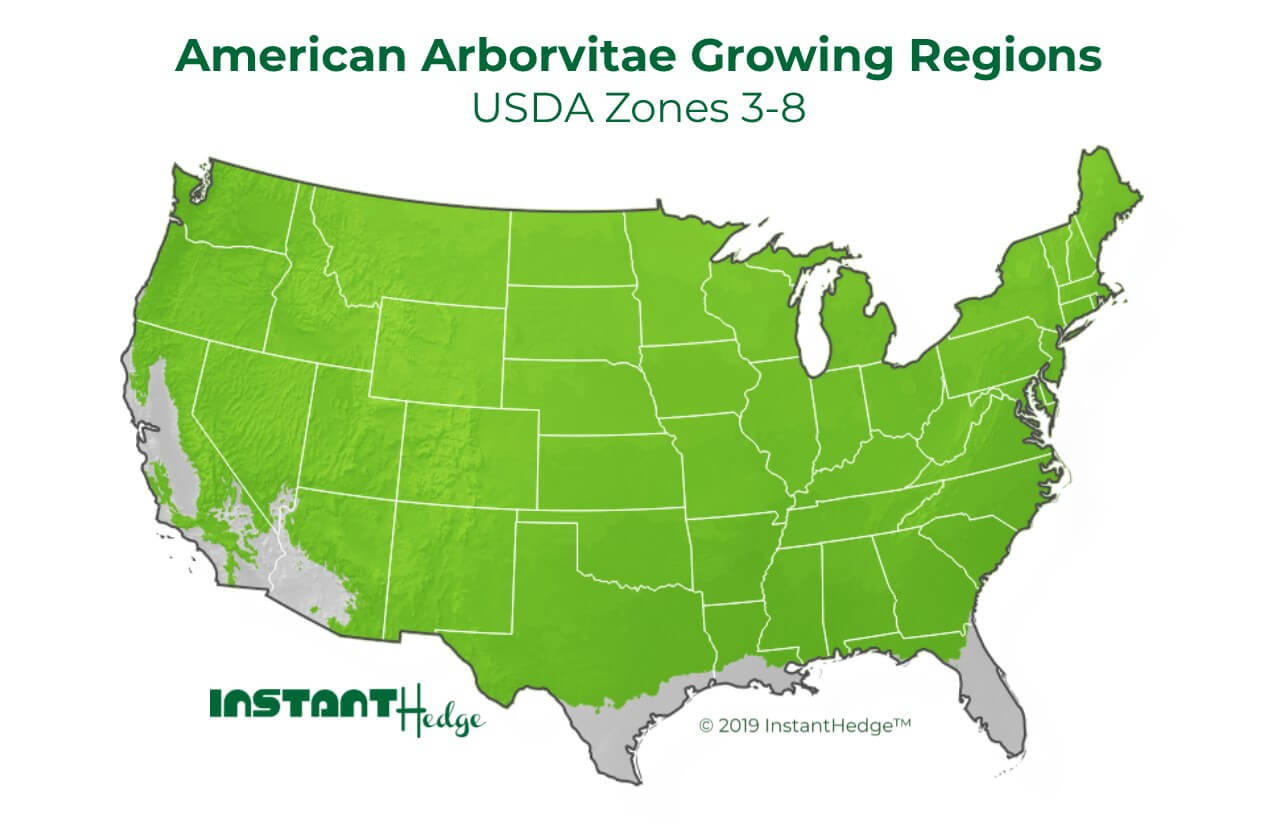 American arborvitae is tolerant to different soil types and resilient in urban setting
The common name of arborvitae, or "tree of life", comes from the early settlers in North America who learned from Native Americans that the tree's foliage, sap, bark and twigs had medicinal properties.
The American arborvitae hedge is native to eastern regions of Canada and the United States, but has been a popular tree for ornamental uses in many regions around the world. The tree was introduced to European growers in the early 16th centur
American Arborvitae Details
There are a number of immediate benefits to choosing the Thuja occidentalis for your next hedge:
Makes an excellent privacy screen when planted in a tight row
Works well with a regular pruning schedule
Requires little overall maintenance
The American arborvitae hedge needs adequate water to stay healthy and may need more than a moderate watering schedule if planted in extreme heat. For wintery landscapes, american arborvitae's dark green can make a nice accent in an otherwise colorless yard and works as a great accompaniment to flowering plants during the rest of the year. For a more compact version of this plant, check out the Emerald green arborvitae hedge. We carry several other types of arborvitae hedge as well, and they are some of our most popular hedge types. You can also check out other different kinds of hedging plants here. Green giant arborvitae is an excellent choice for fast growing hedge.
| | |
| --- | --- |
| USDA Hardiness Zones: | 3 - 8 |
| Your Hardiness Zone: | |
| Sun/Shade: | Partial Shade to Full Sun |
| Deer Resistance: | No |
| Watering Requirements: | Moderate |
| Growth Rate: | Moderate |
| Mature Size: | 20' to 40' |
| Drought Tolerance: | Moderate |
| West Coast - Sunset Heat Zones: | 1 - 9, 15 - 17 and 21 - 24; H1, H2 |
| Pest/Disease Issues: | No major pest or disease issues. Leaf miner and spider mites, root rot and phytophthora are all possibilities. |
Landscape Gallery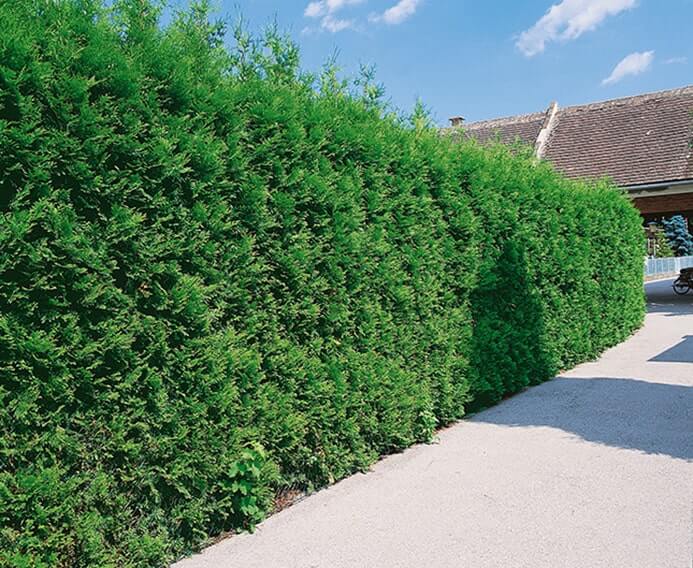 A lush evergreen arborvitae (Thuja) hedge keeps down road noise from the private lawn on the other side.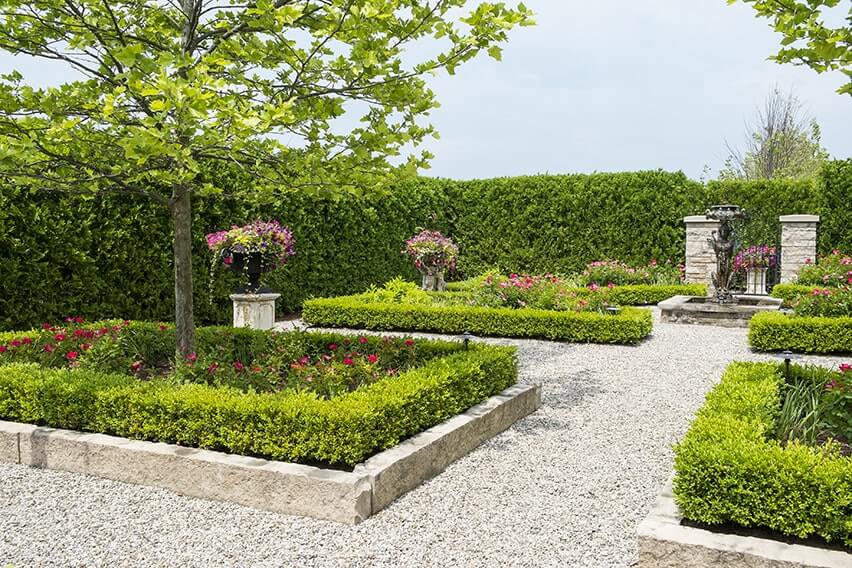 This formal courtyard looks tidy with a perfectly uniform boxwood (Buxus) InstantHedge border and coniferous arborvitae (Thuja) privacy hedge.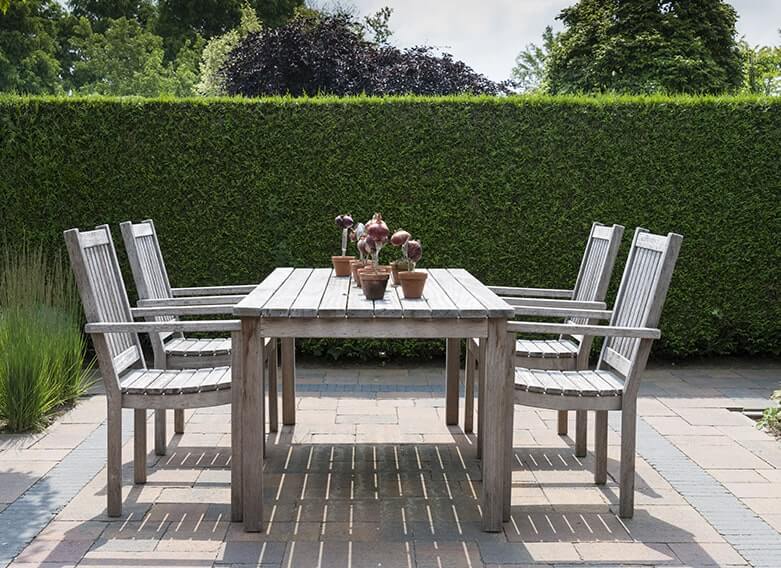 An outdoor seating area like this is made much more private with the evergreen arborvitae (Thuja) hedge in the background.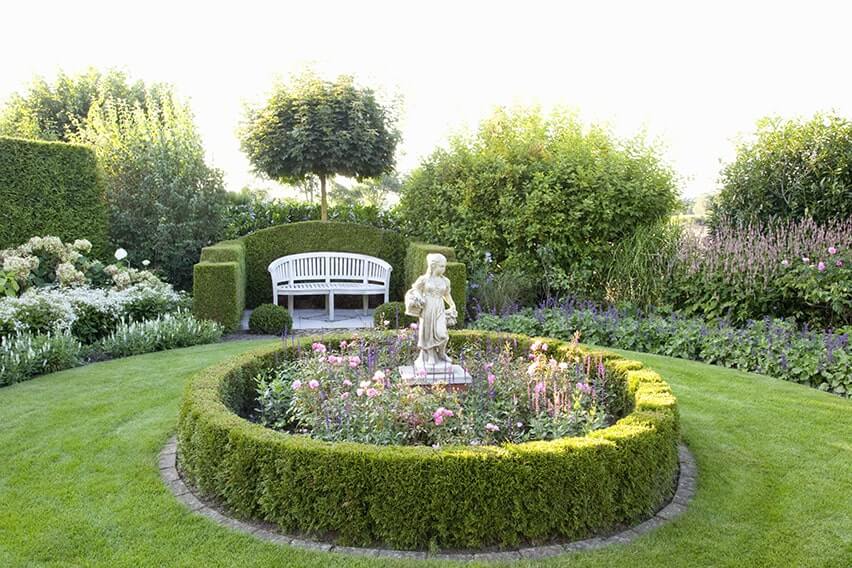 Arborvitae hedges can be grown very tall like this privacy hedge, and some small varieties can be used as knot garden borders.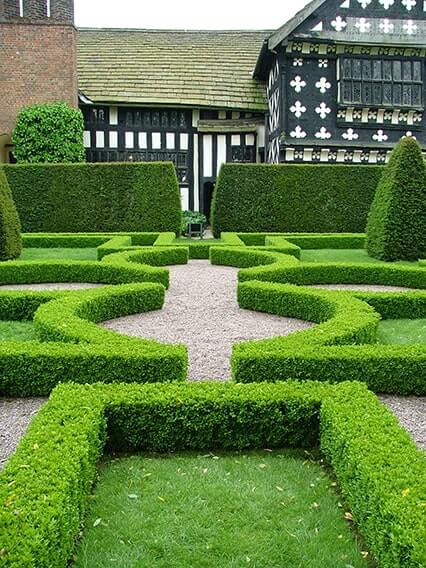 Create a calm, private garden area by surrounding with a solid Arborvitae hedge.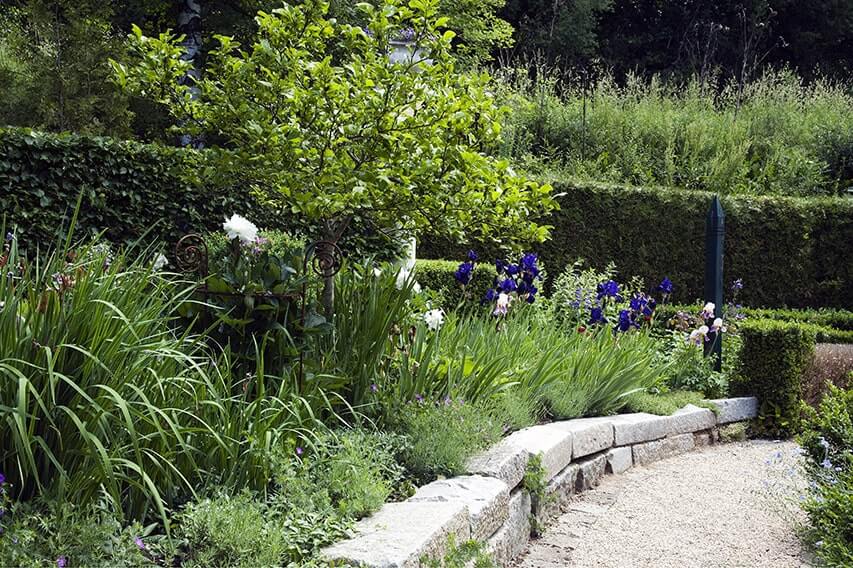 Arborvitae (Thuja) forms an elegant boundary between this garden and the landscape on the other side.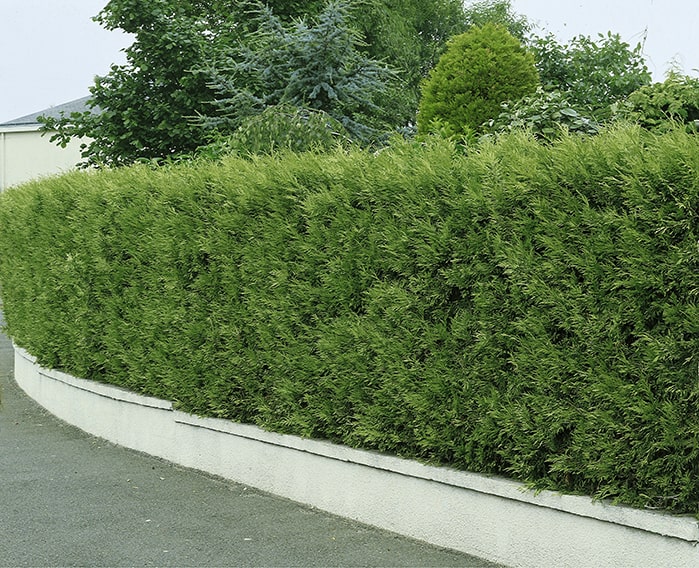 The fine-textured foliage of the Green Giant Arborvitae (Thuja x 'Green Giant') softens this stone wall while providing excellent privacy.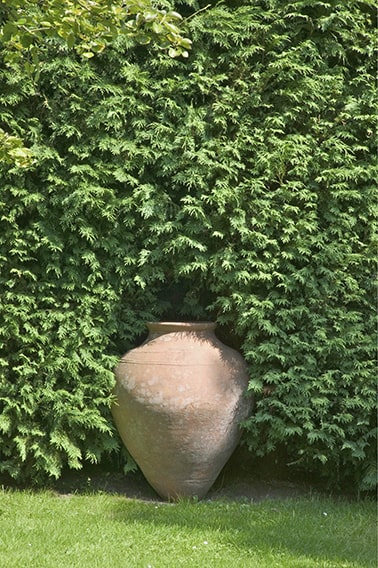 Soft foliage on arborvitae (Thuja) makes for a nice contrast with artistic pottery such as this.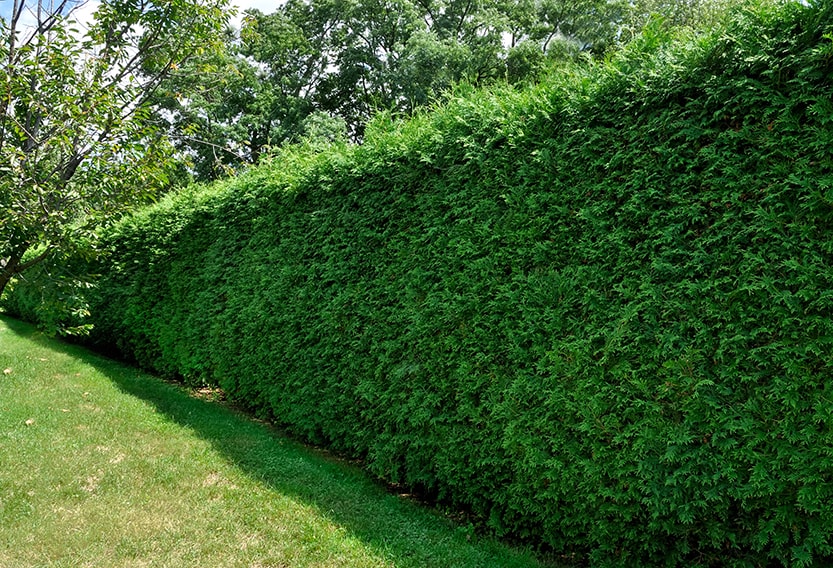 A faster-growing arborvitae (Thuja occidentalis) hedge like this forms an effective wall to make a private yard feel more secluded.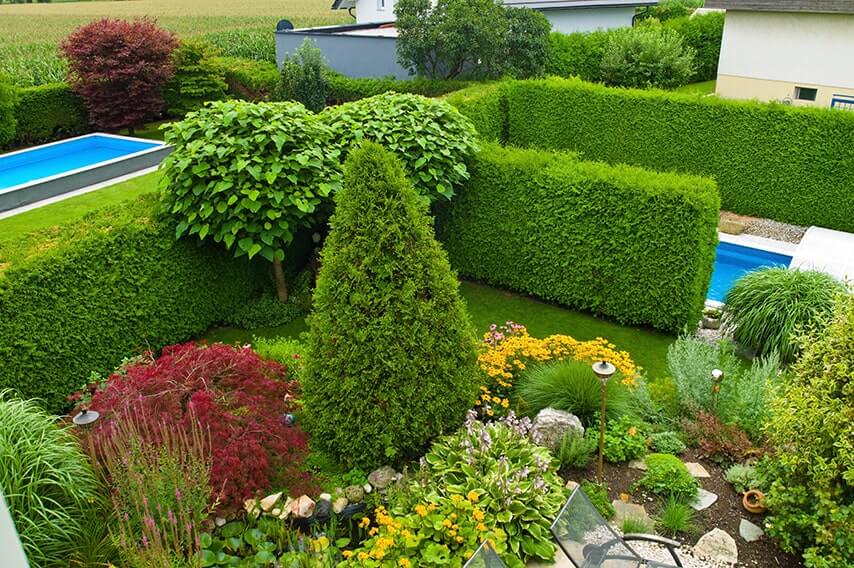 Create optimum privacy and wind protection around a swimming pool area by tightly bordering with a dense arborvitae hedge.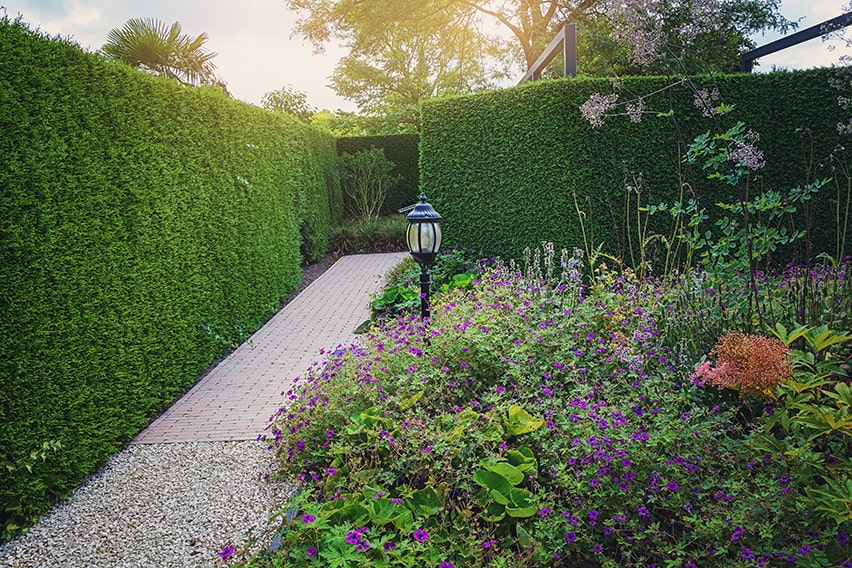 A stone path is bordered with this lush, evergreen arborvitae (Thuja occidentalis) hedge.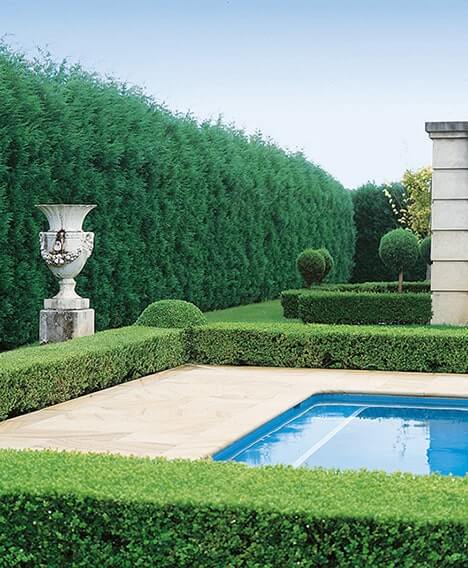 An arborvitae (Thuja) hedge can be grown to a larger height to provide screening of neighboring second-story buildings.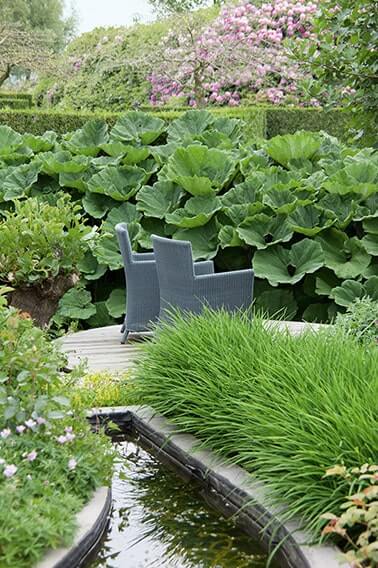 This seating area amid the water feature is closed in with an arborvitae (Thuja) hedge.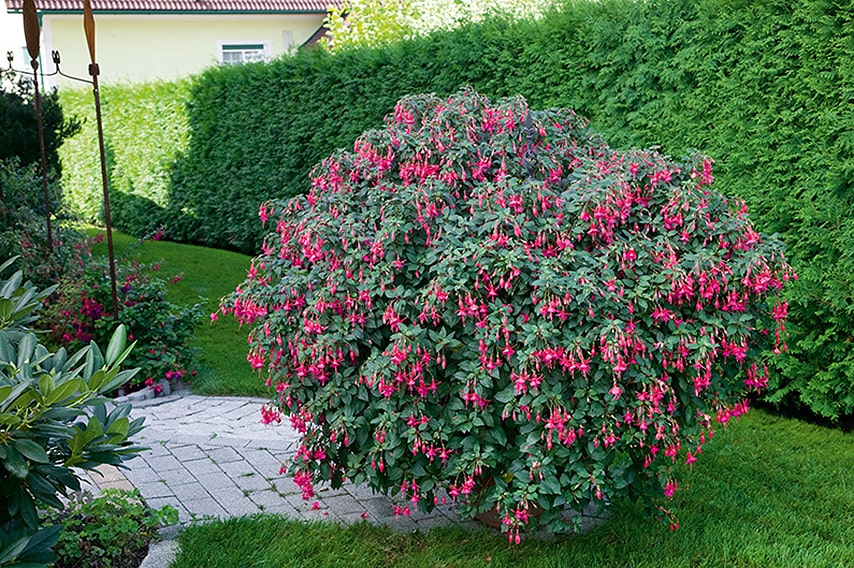 A consistent hedge planted at a finished height can create a wonderful backdrop for a flower garden.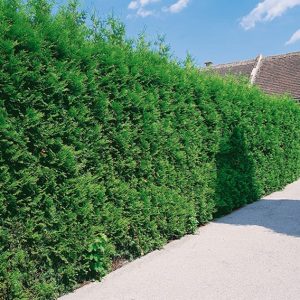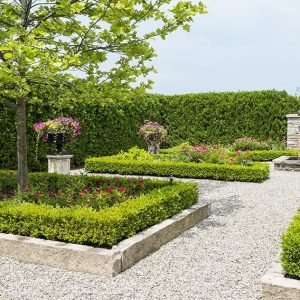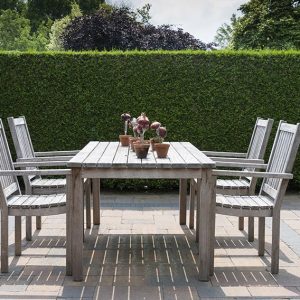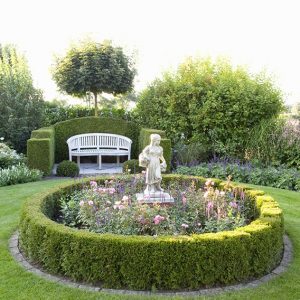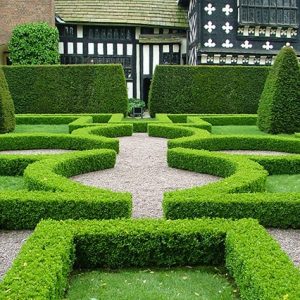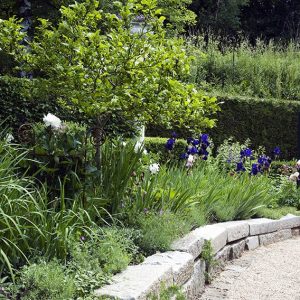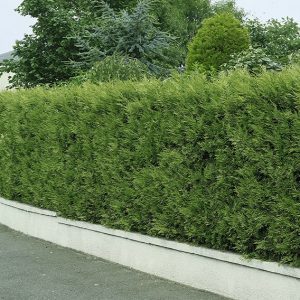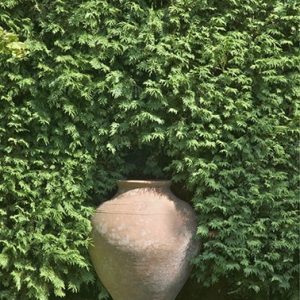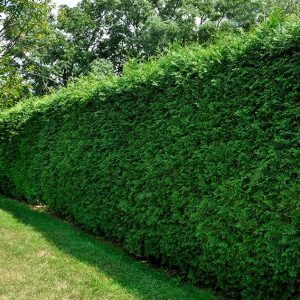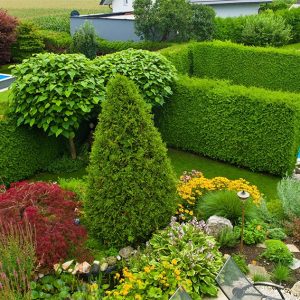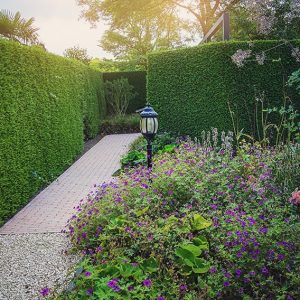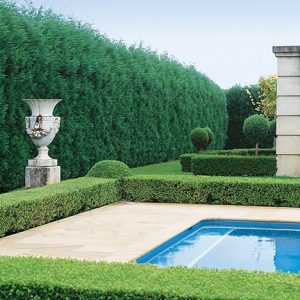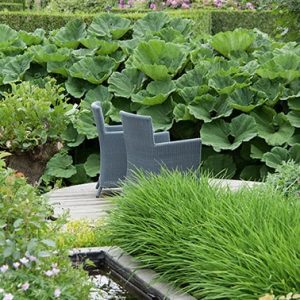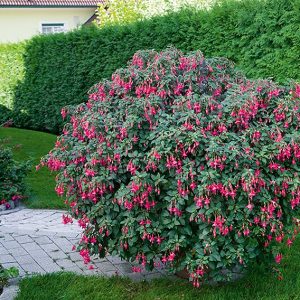 Why Choose American Arborvitae?
Thuja Occidentalis is hard to beat if you want an easy care privacy hedge. The tree is tolerant to all soil conditions and most climates including both hot summers and cold winters. Plant several American Arborvitae Hedge in a row where the dense foliage will create a natural privacy fence. If you want an accent tree that takes no maintenance, this tree is an excellent hedge choice. So even if you don't know gardening basics, this columnar and pyramidal tree will still grow naturally. 
Planting Thuja Occidentalis-
Although, American Arborvitae can be planted in any season, but avoid planting them in hot and warm weather. American Arborvitae tolerates almost any soil condition, but it prefers acidic and moist soil. Choose a spot in your garden where it receives partial shade to full sun.
Watering Thuja Occidentalis-
It is essential to water Thuja Occidentalis frequently during the first season of planting. After the first season, you will no longer have to water it frequently.  You will only need to water it in extreme drought conditions. 
How to Prune American Arborvitae?
Prune American Arborvitae only in early summer or spring. The hedge works well with regular pruning. But Don't over prune it, unless you see dead branches. Prune it from the top to get bushier, thicker, dense american hedge.
Thuja Occidentalis has a moderate growth rate. It grows from slower to medium growth rate and reaches upto 20' to 40' with spectacular height. The growth rate of thuja occidentalis depends on where it is planted. The growth rate also depends upon the huge availability of water, nutrients and light. 
Thuja Occidentalis can be expected to grow in Zone 3-8.
You can get handsome and easy care benefits if you order Thuja Occidentalis InstantHedge. With InstantHedge you are guaranteed to get American Arborvitae with distinctive conical shape and dark  foliage. The hedges will arrive pre-shaped and with a vibrant root system that is ready to grow and establish. Why not start with a hedge that has already been finished by hedge experts? Order Now! 

Order Request
Please fill in your details and we will reply shortly.