InstantHedge now offers
special local pricing, delivery,
and installation services
through our partnership with
Conifer Kingdom.
Exclusively offered within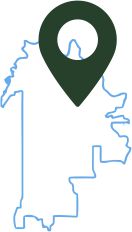 75 miles of Canby, OR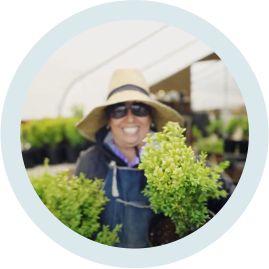 Get a quote
Send us your project details
using the form below to get a
custom quote. Depending on
your location and situation
we may schedule a site visit
consultation with our head
landscaper.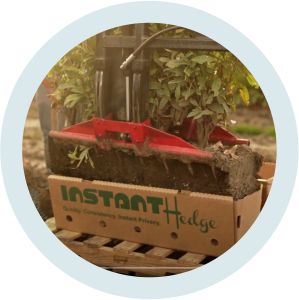 Delivery
Your hedges will be brought
to you on a climate controlled
box truck and delivered as
close to your planting site as
possible.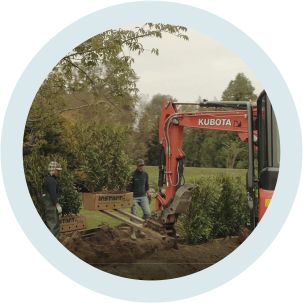 Installation
If you choose to use our
install services, our crew will
dig the trench and plant the
hedges for you at lightning
speed!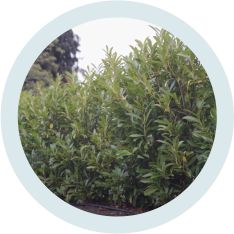 Manitenance
All you need to do is keep
your hedge watered and
perform annual maintenance
like mulching, fertilizing, and
pruning.
---
Begin your Journey to InstantHedge
Confirm date and installation details with our team
We Install InstantHedges for you to enjoy!
Please fill out this form with your project details
and we will get right back to you with a quote.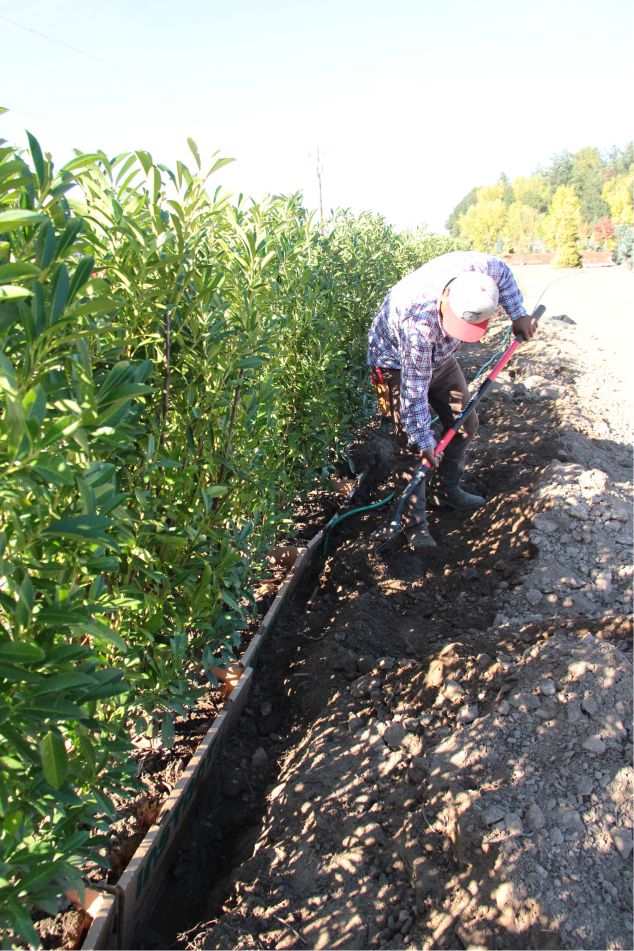 Schip laurel InstantHedge installation

Installation Case study: Sherwood, OR
This was a 563 linear foot install at an equine facility in Sherwood, Oregon. The client chose a mixed
beech hedge to screen a fence and some mechanical boxes. Beech was the perfect choice for year round
screening, resistance to deer, and being nontoxic to horses.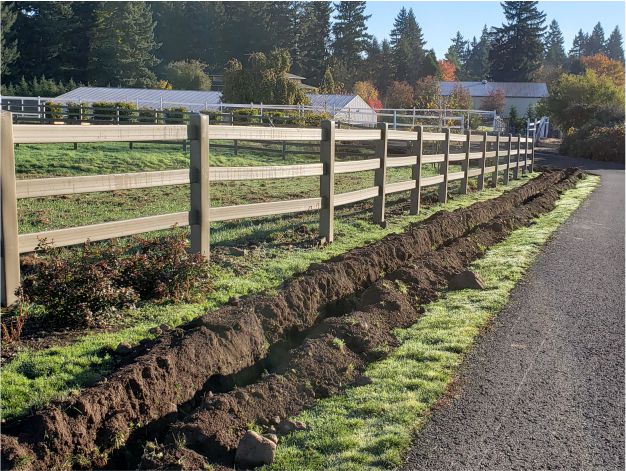 The trench is prepped and
ready for planting
Step 1: Trenching
Our crew is dispatched to dig the trenches. Now we are ready for some hedges!
Step 2: Hedge delivery
The hedges are brought to the job site and placed along the trench for easy access.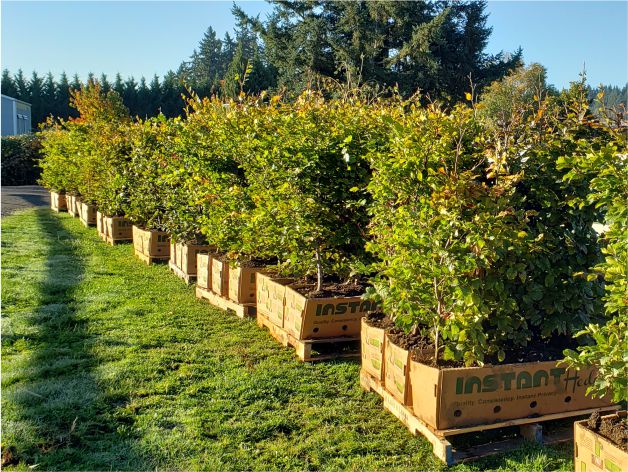 Pallets of InstantHedge
arriving at the site of installation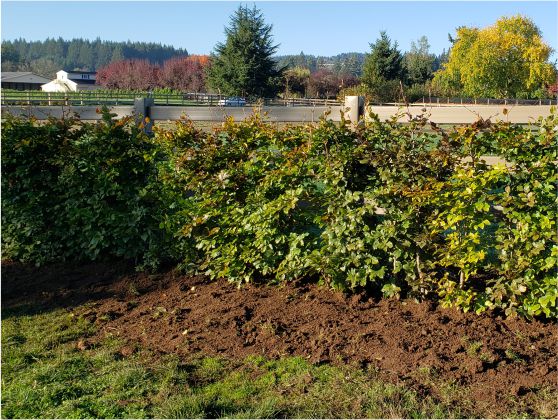 InstantHedge being installed
at the site
Step 3: Planting
Once the trench and delivery are complete, planting is smooth sailing. The speed at which they can assemble the hedge will make your head spin!
Step 4: Backfill and enjoy!
Once the hedge is planted, the crew leaves without a trace (except for your new hedge of course!). All you need to do is water and handle annual maintenance (fertilizer, pruning, etc. Check out our blog for instructions on hedge care).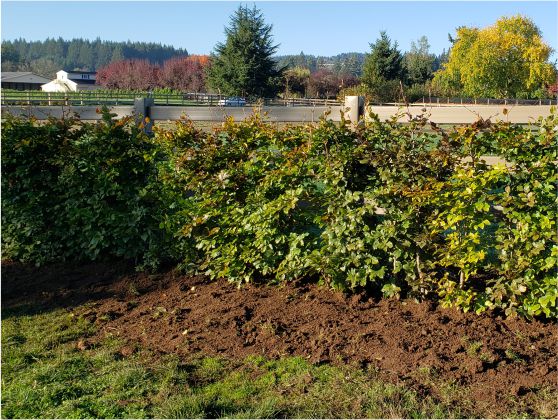 Finished Hedges at the site
Here are some more before and after photos of our installations
European Beech Installation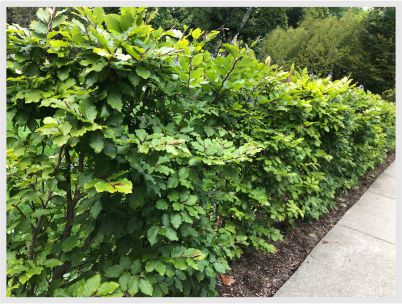 Before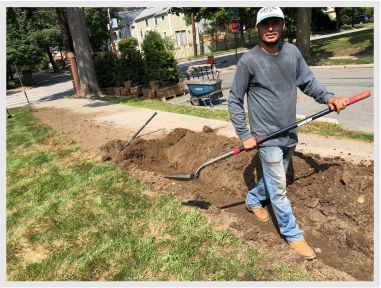 Trenching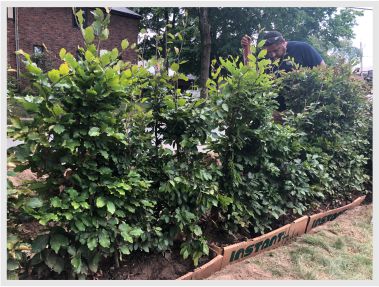 Planting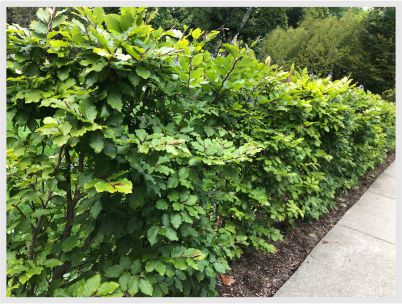 After
Boxwood Container Installation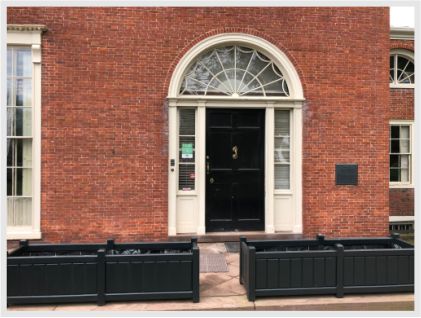 Before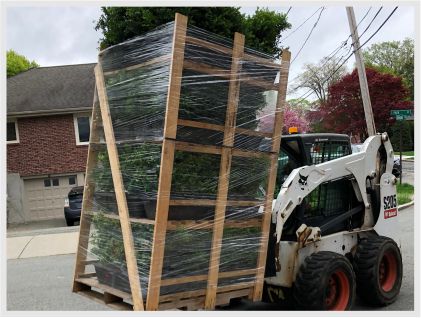 Delivery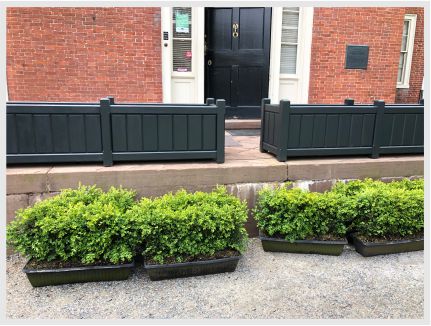 Planting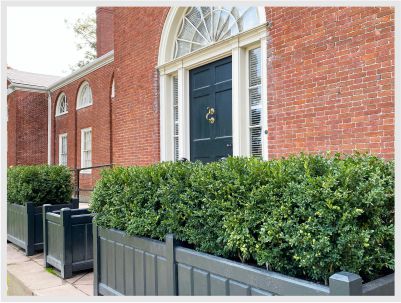 After
Portuguese laurel Installation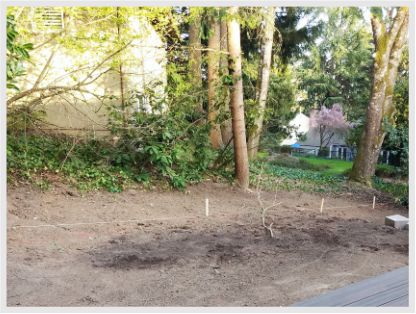 Before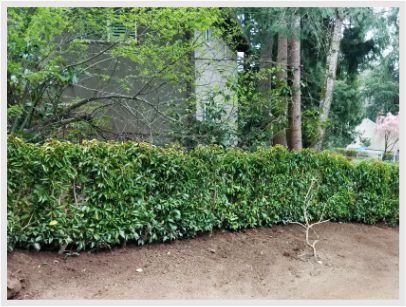 After
Boxwood Garden Installation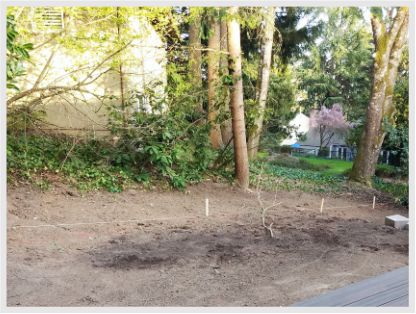 Before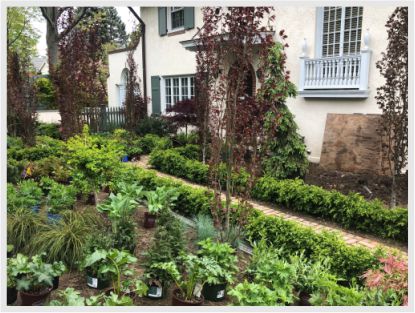 During Install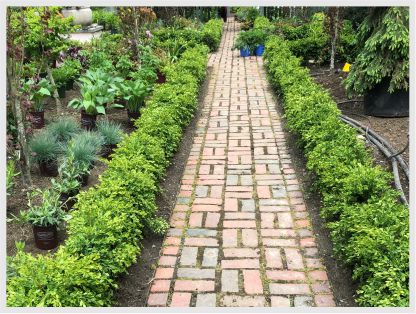 During Install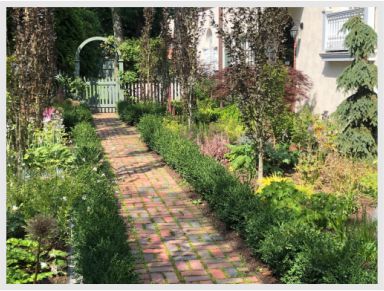 After
Looking for pricing?
InstantHedge® Now offers ways to buy hedges in all sizes and quantities.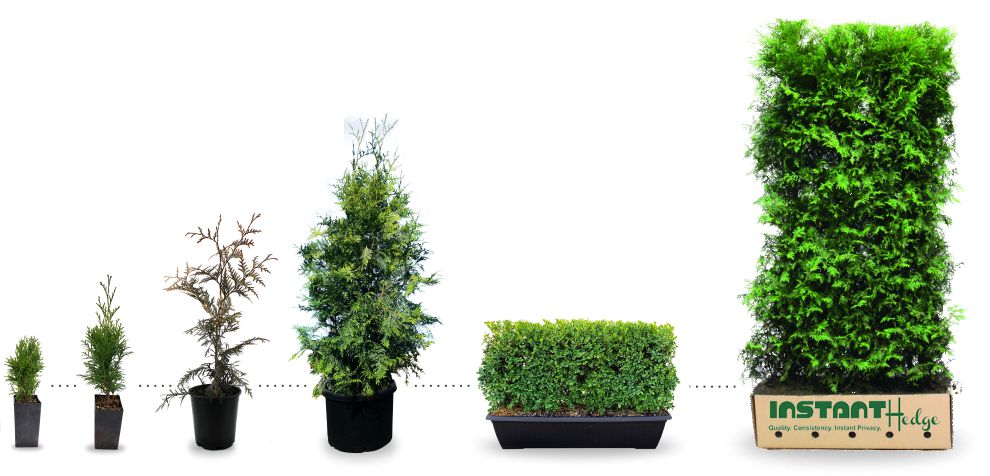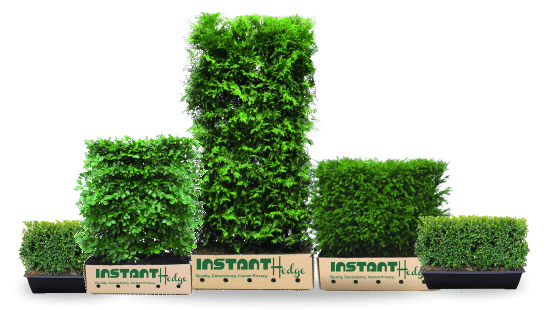 *Wholesale pricing is strictly extended to members of the green industry - including but not limited to: Landscape Companies, Garden Centers, Landscape Suppliers, and Landscape Architects.
We reserve the right to review all customer applications and eligibility for wholesale pricing.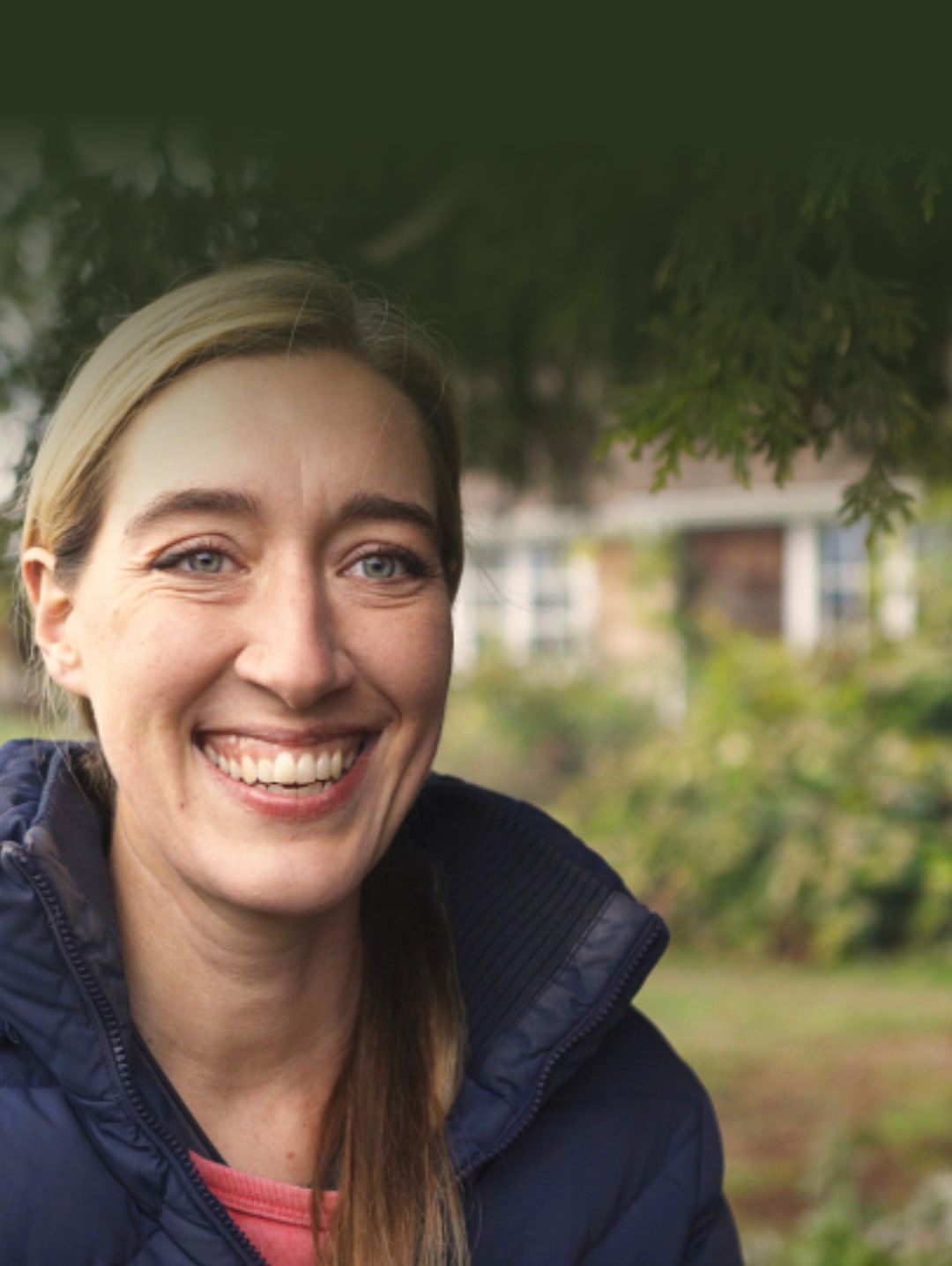 Customer Testimonial
Learn what sets us apart from the rest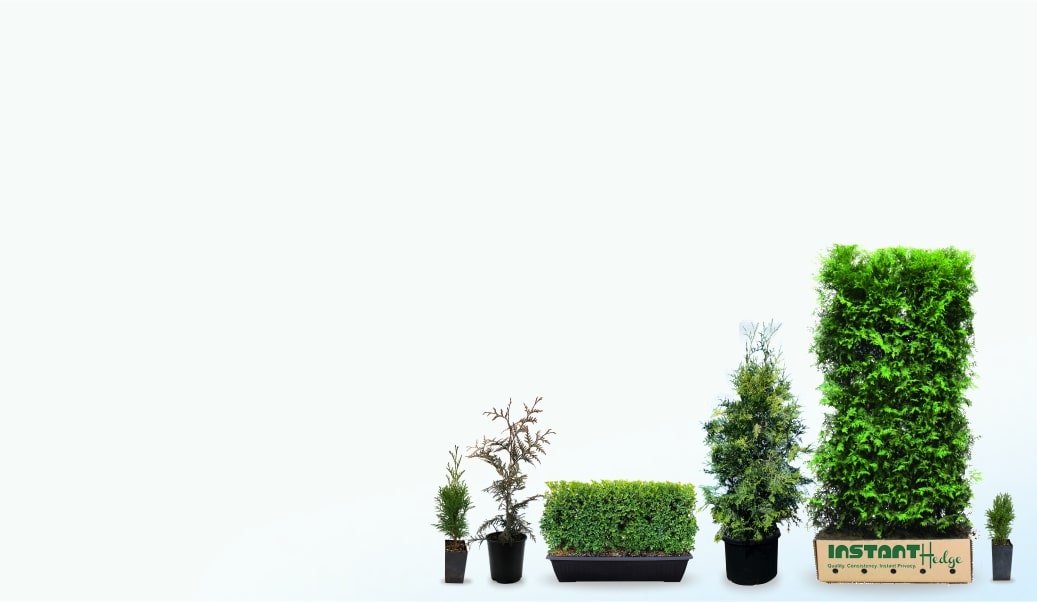 Not ready to invest in an InstantHedge?
Check out the other sizes available that will be easy to plant on your own.
Buy Now at Conifer Kingdom