Country garden ideas and designs are often characterized by garden rooms enclosed with hedges. Rural homes and large estates on acreage traditionally utilize a wide variety of hedges — from creating soft, natural barriers between each distinct part of these larger properties to using well-chosen shrubs themselves as part of a productive garden. 
Green Mountain Boxwood is often used to design country gardens landscaping to provide a classic look and in gardens of larger rural homes larger hedges are used to enclose vegetable, herb, or floral gardens. Through the thoughtful use of evergreen and deciduous hedge types, traditional country style garden ideas tend to be appealingly practical. The uses of herbal and vegetable gardens through country garden ideas are seen to benefit from using hedges to create the signature densely-planted, foliage-based barriers between garden sections.

One of the more endearing components of country gardens ideas and estate garden ideas is the use of traditional knot gardens — the careful blending of culinary and aromatic herbs combined within a formalized geometric hedge design in a country garden cottage. Low boxwood hedges are typically used for the surrounding hedges because this hedge is easy to prune to the desired height and shape.  For country garden ideas many different hedge types can be used to fill different needs in country gardens.
COUNTRY GARDENS IMAGE GALLERY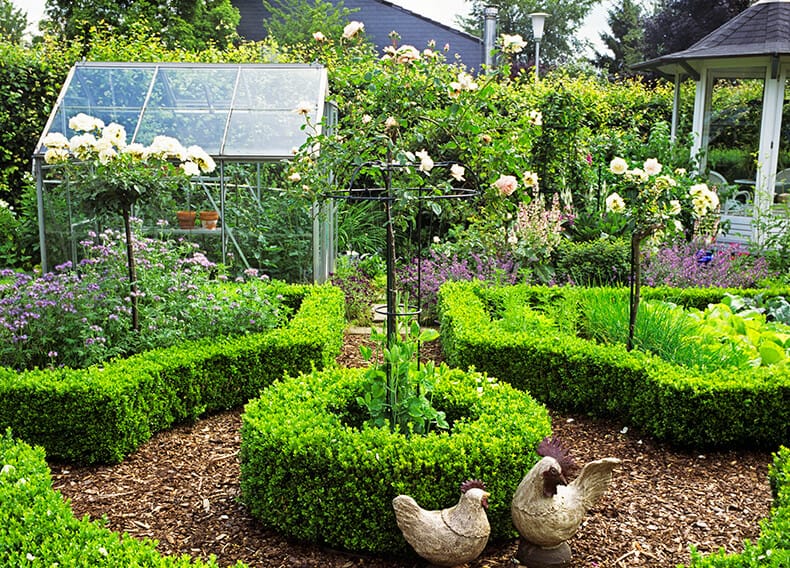 This whimsical cottage garden stays tidy-looking by using boxwood hedges to add structure.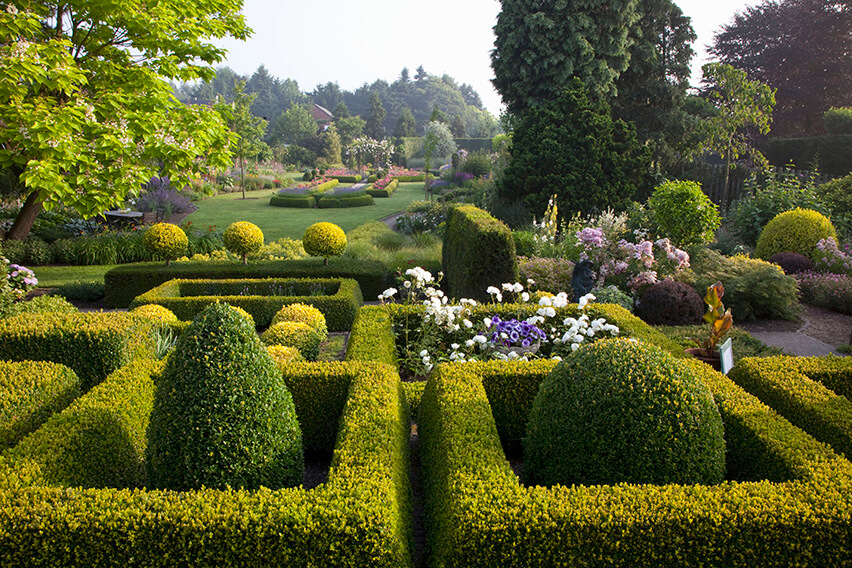 Large, sloping properties benefit from using hedges to add stabilize the soil as well as adding structure and beauty to the landscape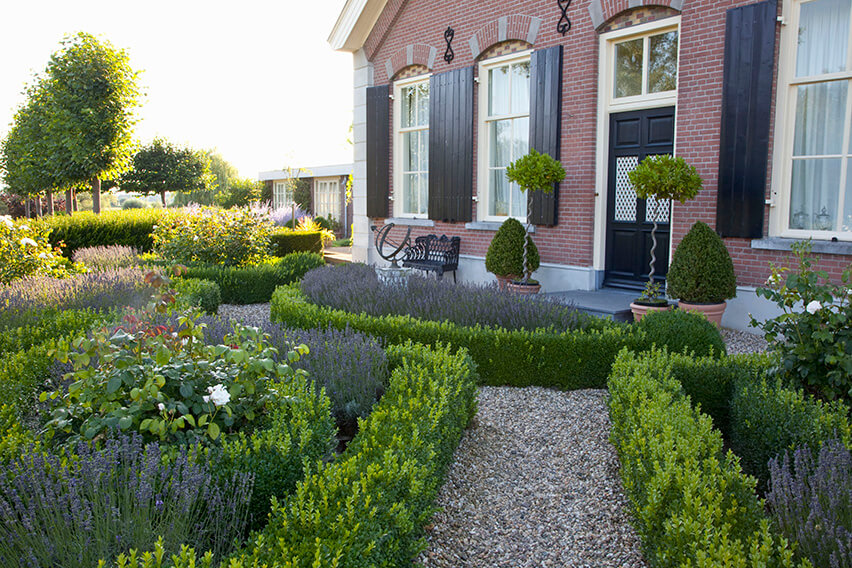 Historic homes and country settings can use low boxwood hedges to line paths and highlight courtyards and patios.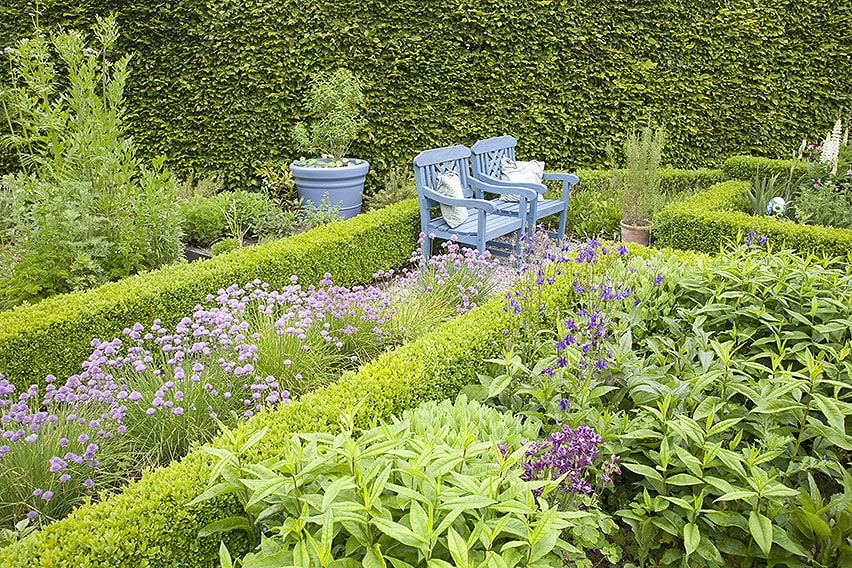 This cottage garden is quiet and private thanks to the tall beech privacy hedge.
Boxwood and beech hedges are used in this cottage garden to create an inviting entryway between the front and back yards
A secret garden gate is revealed between the beech hedges for a sense of fun and intrigue.
This cottage garden juxtaposes the wild, climing rose and untamed grasses against the carefully clipped boxwood hedges for a beautiful effect.
Garden rooms are an effective way to give a garden dimension and usefulness. Create separation with a beech hedge.
A thoughtful border provides some privacy to this outdoor living space at a cottage in The Netherlands.
With InstantHedges, outdoor living areas can have instant privacy without having to wait for individual plants to form a hedgerow.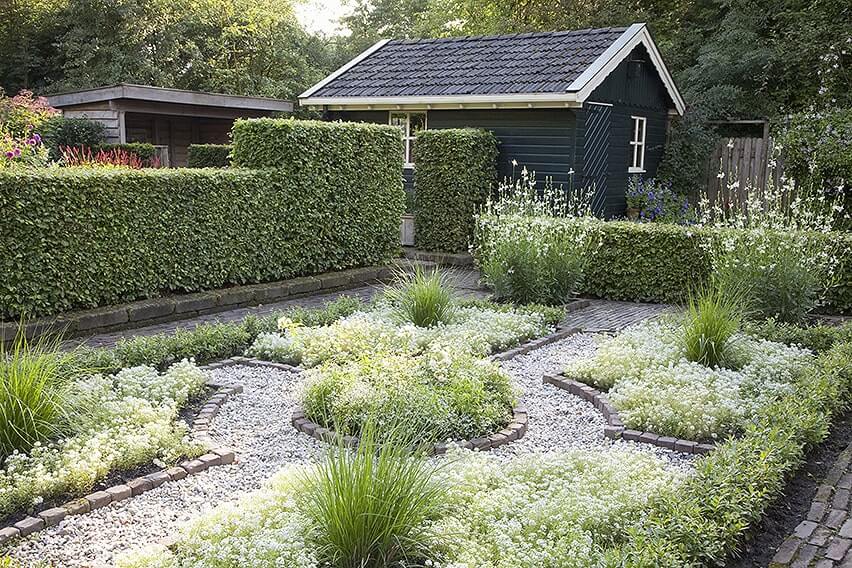 European beech (Fagus sylvatica) trimmed to varying heights creates an intentional screen for this country garden courtyard.
A boxwood (Buxus) hedge can be kept narrow to create a partition between various plant groups in a multi-layered cottage garden.
This outdoor space is framed thoughtfully with well-maintained yew (Taxus) hedges.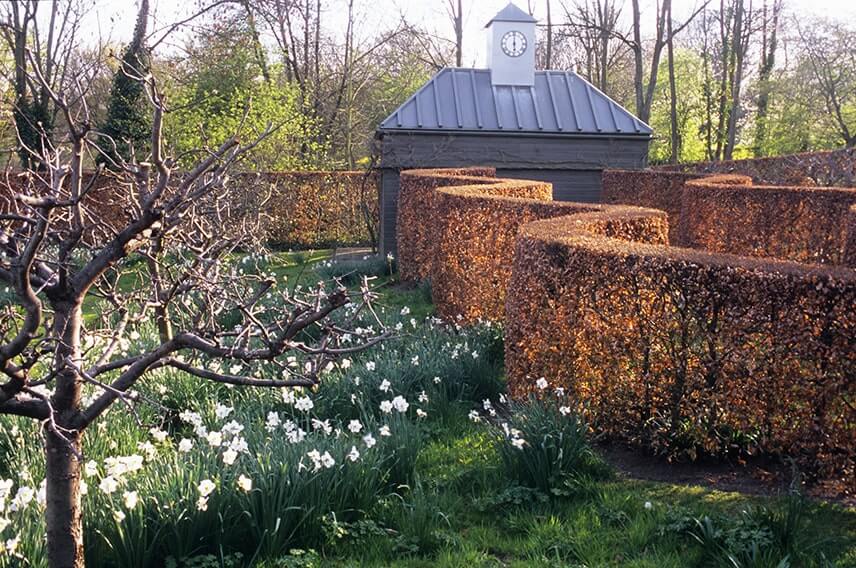 With sophisitcated hedges, even a garage/storage building like shown here can be made less noticeable in a commercial landscape application.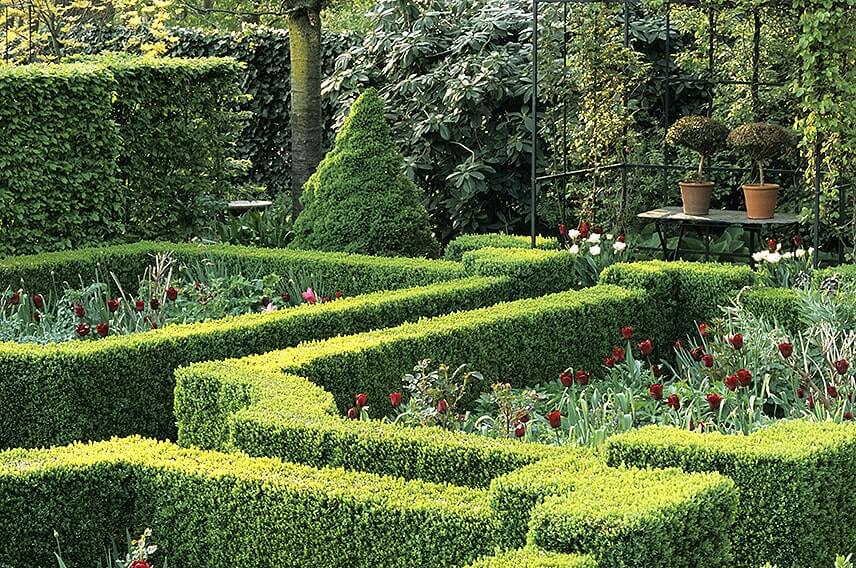 Footpaths are neatly bordered in a knot garden style with boxwood (Buxus) hedges in this country garden.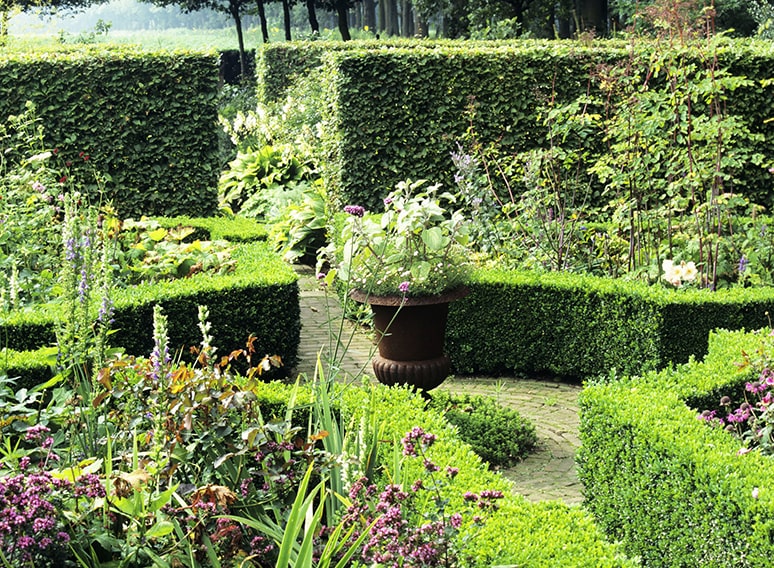 Walkways are evenly bordered with boxwood (Buxus) hedges while the entire country garden is framed with European beech (Fagus sylvatica).