August 2018 – Rhode Island
Designed and Installed by – Jeff Sweenor, Landscape Creations of Rhode Island
InstantHedge was featured in the This Old House 2018 Idea House! Take a tour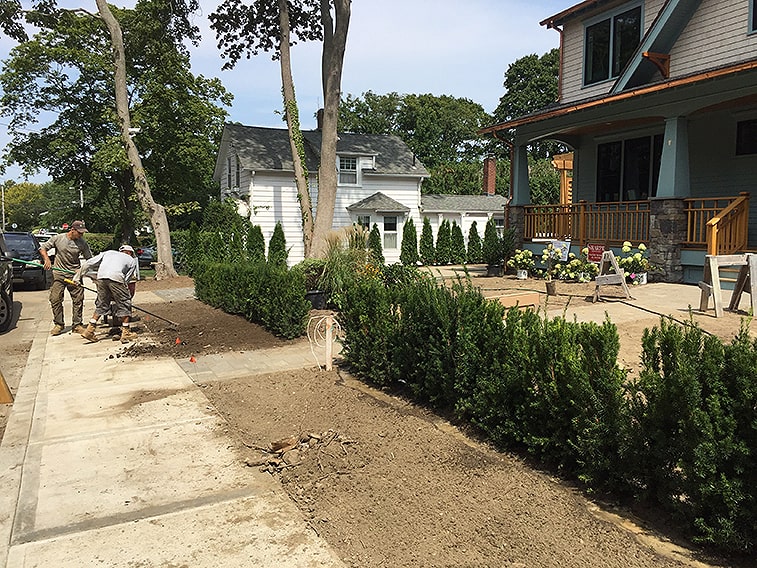 The This Old House 2018 Idea House used our Hicks Yew InstantHedge to line the front and side yards, providing a lovely evergreen border and instant curb-appeal.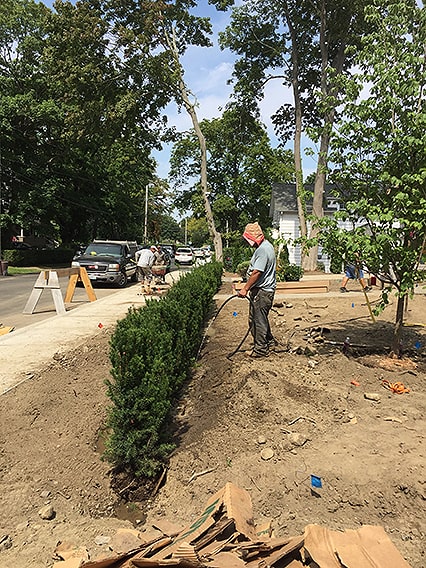 Installation was fast and easy, and finished in one day.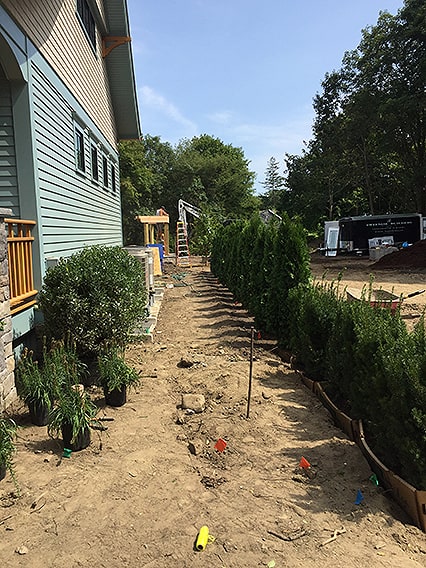 Planting InstantHedges in their cardboard boxes makes installation simple and fast.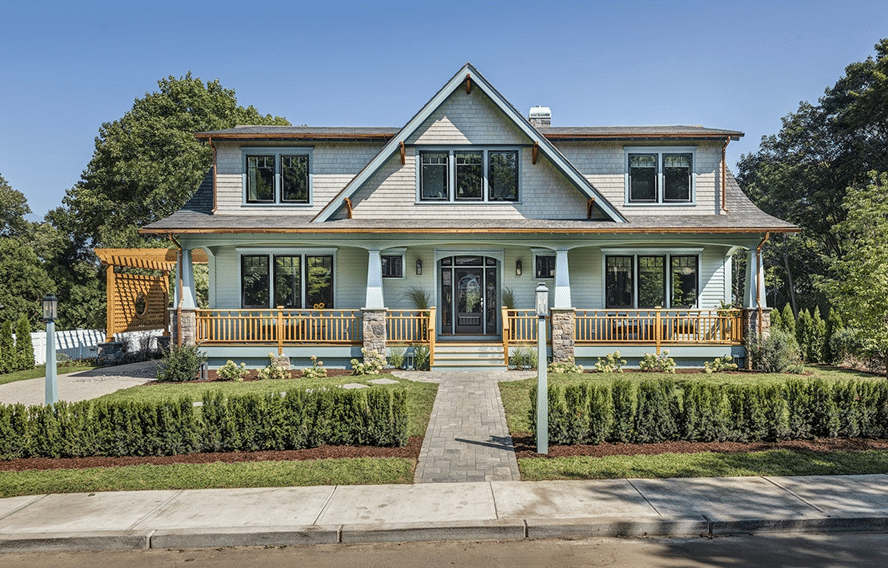 The finished project, immediately after installation.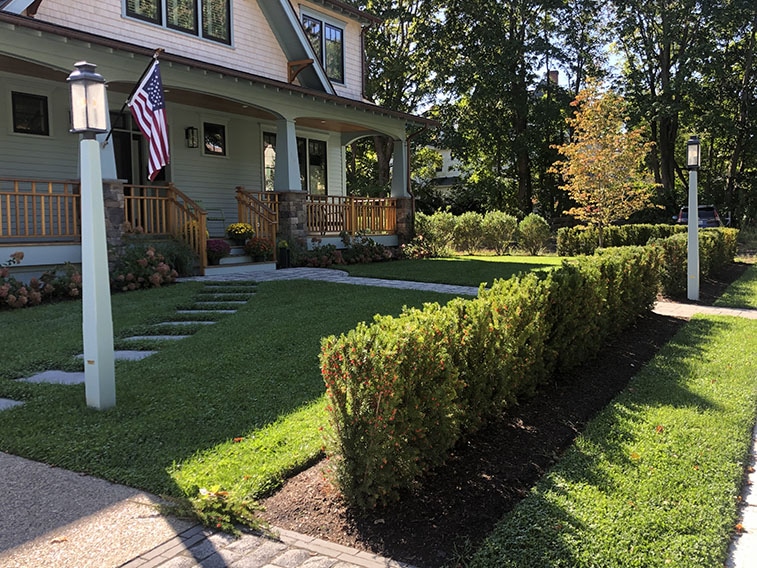 One year later, the hedge is looking great!